2016 National Business Plan Competition – Judge Information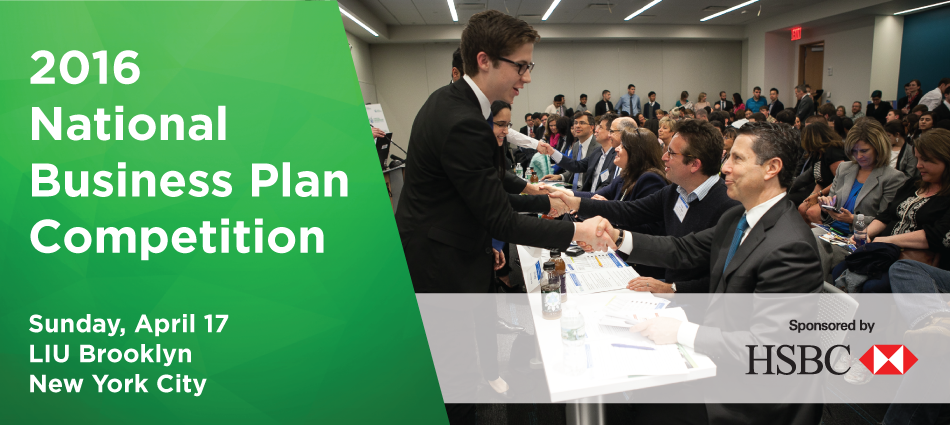 2016 National Business Plan Competition – Judge Information
---
Virtual Enterprises International
2016 National Business Plan Competition
Sunday, April 17 – 8:00 a.m.
Competition overview:
28 teams from all over the country will be presenting their business plans with the hopes of winning the National Business Plan Competition in April 2016.
Each team submits a 20 page business plan to be scored by judges and then presents that plan on the day of the competition.
Each presentation is 10 minutes with 6-8 minutes of Q&A from the judges.
Each team will present twice in the morning session for two separate groups of judges.
The top six teams from the morning round will qualify for the afternoon's Championship Round.
Event and arrival information:
https://veinternational.org/youth-business-summit/nbpc/
Date: Sunday, April 17, 2016
Location: LIU Brooklyn – 1 University Plaza, Brooklyn, NY 11201 (MAP)
Enter at the corner of Flatbush Avenue and DeKalb Avenue
Judges need to report to the venue at 8:00am.
Getting to LIU via subway:
The LIU Brooklyn campus is served by all major subway lines.
http://www.liu.edu/Brooklyn/About/Visit/Location/Directions
4 or 5 train (Lexington Avenue Line) or 2 or 3 train (Seventh Avenue Line) to Nevins Street Station
B, Q, or R train to DeKalb Avenue Station
A, C, or G train (Eighth Avenue Line) to Hoyt Schermerhorn Street Station.
About VEI:
Judging the competition:
Scoring the written business plans:
Timeline:
Individual judging assignments and Reviewr.com login available now.
All written business plan scores must be submitted on Reviewr by Friday, April 15.
8 AM – April 17th – Judges Briefing