2020 First Movers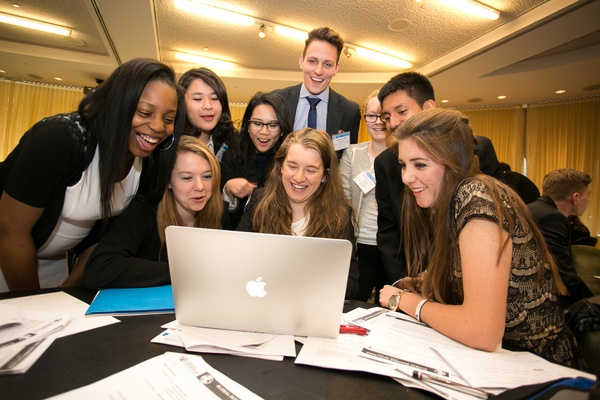 VEI plans on doubling the number of students we serve by 2020 while continuing to outpace other organizations as the leading edge of business education.
Our program is frequently cited by our alumni as their greatest, most memorable experience from high school. If you're one of these alumni, and you're grateful for how VEI moved you forward in your life and your career, help us provide these experiences to even more students.
We've been innovators since we piloted VEI in our first seven schools in 1996, and we're looking for the First Movers to help us raise $10,000 by December 31, 2015 to jumpstart our ambitious goal of bringing VEI to many more schools across the U.S.
Current 2020 First Movers
Saara Arshid
Christina Young
Benefits of Becoming a 2020 First Mover
Receive first-notice about private events and networking opportunities.
Be credited as a First Mover on all relevant future marketing and communications materials, including but not limited to VEI's national website; 2015-16 annual report; network-wide email blasts; and promotional materials for our 2016 Gala and Youth Business Summit, which reach thousands of business leaders, entrepreneurs, government officials, educators, and students.
Get exclusive updates about the progress of our growth and opportunities to become involved in new initiatives and leadership opportunities for young professionals.
Take pride in knowing you're helping to provide life-changing experiences to thousands of students across the country.