Alumni Survey Thank You
Thank you for your response! Remember to share the survey with fellow alumni.
Gala Ticket Prize Entry
Featured Alumni Story
We love following the stories of VE Alumni and many Alumni continually make invaluable contributions to VE as volunteers, judges, advocates, mentors, and program contributors.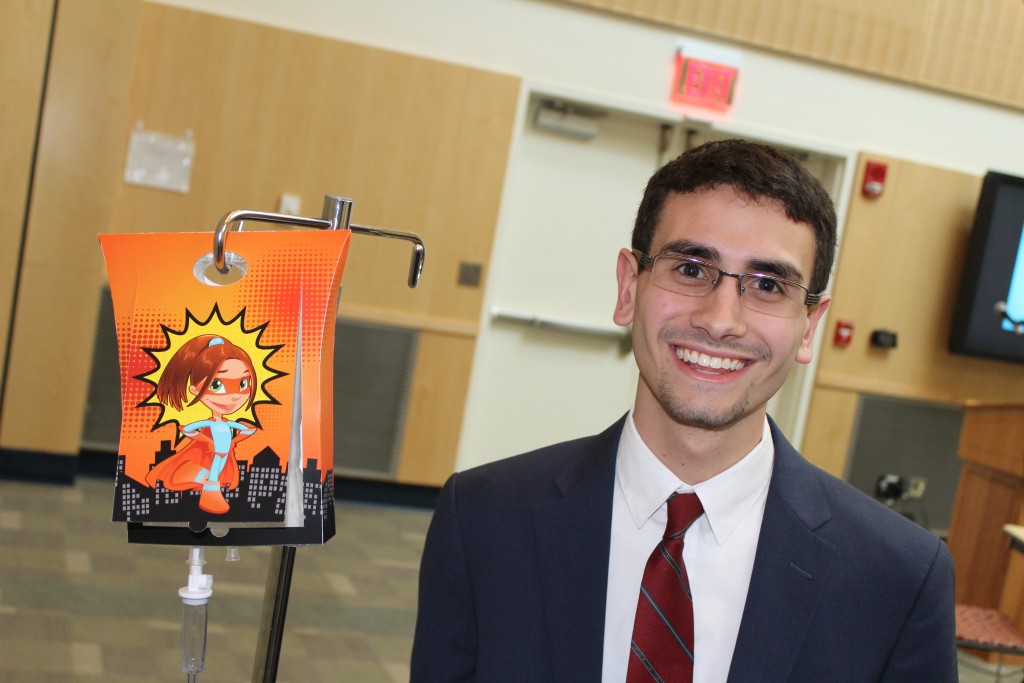 Robert Lenahan, Class of 2013, created IV Hero, a real product which transforms the hospital room for kids by making them feel like superheroes. VE transformed Robert's classroom into an environment that helped him explore his creativity.
If you are interested in staying updated with everything we're doing and staying connected with VE opportunities, please check out the following: