Mr. Emanuel Young from Manhattan Business Academy is the 2015 NYC Teacher of the Year
Mr. Emanuel Young, coordinator for Manhattan Business Academy's VEI firm, Versorna, is the 2015 New York City Teacher of the Year. Mr. Young was recognized for setting a high standard for student performance, guiding his students toward success, and fostering an excellent collaborative environment that allowed students to grow.
Meet Mr. Emanuel Young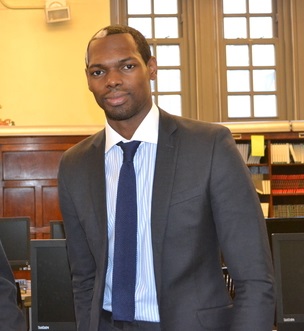 Emanuel earned a Bachelor's degree in Business Marketing from Morehouse College and a Master's degree in Special Education from CUNY Brooklyn College. Prior to teaching, he worked as an assistant buyer for Lord and Taylor. Drawing on his corporate experience, Emanuel has coordinated the creative efforts of the VEI clothing retailer, Versorna. Under his leadership, the firm has advanced to the citywide competition 3 years in a row and has been honored at the NYC Trade Show for "Best Website" in VE, three years in a row. His true craft in work is shown through the students he teaches.