2017 LIU Post Summer Honors Institute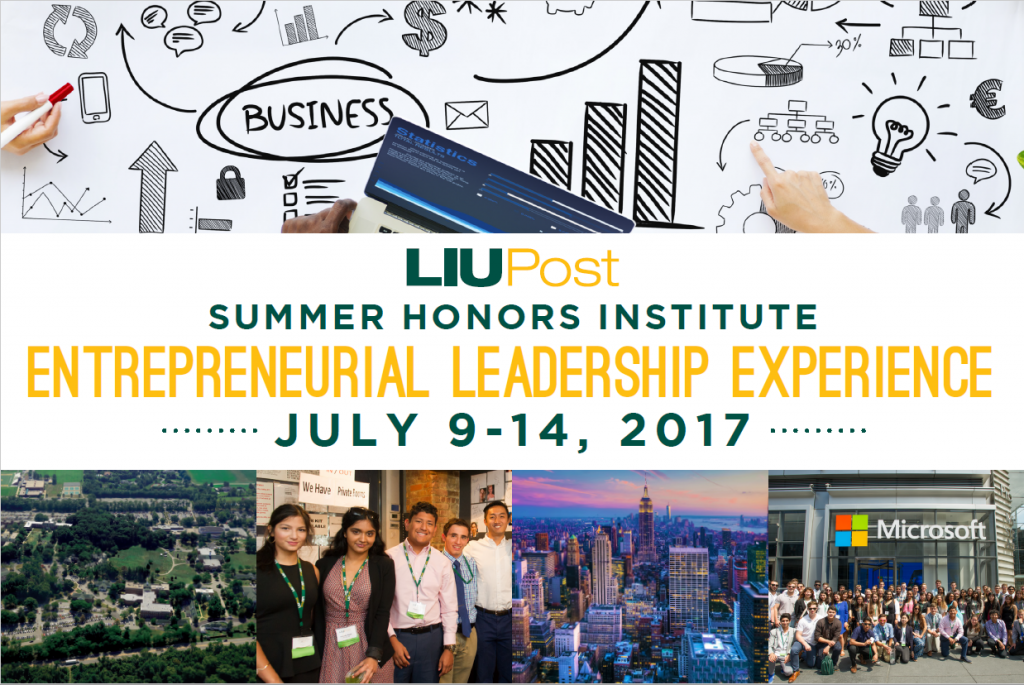 SUMMER HONORS INSTITUTE
LIU Post
720 Northern Blvd.
Brookville, NY 11548-1300
JULY 9-14, 2017
ENTREPRENEURIAL LEADERSHIP EXPERIENCE
Current high school juniors: we invite you to apply for the Entrepreneurial Leadership Experience at LIU Post from July 9-14, 2017 for an exclusive, week-long business competition.
To succeed, an entrepreneur needs more than a good idea. Spend a week teamed with other rising entrepreneurs from around the country as well as cutting-edge business leaders and industry mentors.
Bring your ideas. Not just any ideas, disruptive ideas; ideas that challenge.
Dare to be different.
Network. Meet and network with successful entrepreneurs on campus and
in New York City.
Develop a plan. Create campaigns, shoot videos, work with the latest technology, and perfect your product prototypes in LIU Post's incubator lab.
Work with expert mentors. They'll share their knowledge and
expertise, and make sure your teams have what you need to succeed.
You will have the opportunity to visit NYC and major corporations, enhance your leadership skills from successful and high-profile professionals, and engage fellow student entrepreneurs.
Students Apply Here
Please apply early to ensure your placement. This program is offered on a full-scholarship basis, including housing—the only costs to you are for meals and transportation.