Alumni Spotlight: Samuel Wong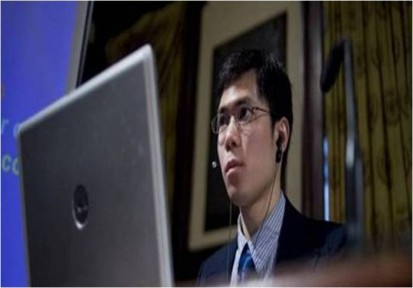 Virtual Enterprises is proud to recognize Samuel Wong as one of our Star Alum. Through Samuel's continued involvement with VEI as a mentor and a judge, he has demonstrated a great generosity of spirit and enriched the program for youth that have succeeded him.
 In his own words
 "VE bolstered my academic and professional experience…the CEO position was not just a management oversight position, but an engaging and collaborative role that encourages and supports the employees that work for the greater good of the firm.  As the year progressed, I knew clear goals were necessary, which included supportive governance and attainable deadlines for deliverables…These skills carried on to my Mayoral Fellowship, legislative role at the New York City Council and analyst position at the Department of the Treasury, where I tried to find solutions and policies to improve or enhance current issues.  As I continue my role in government in fields of technology and economic development, VE remains in my heart."
 As the CEO of The Printing Depot at Fort Hamilton High School (2004-2005), he led his team to a second place victory in the first annual National Business Plan Competition. Samuel obtained a BA in Interdisciplinary Mathematics/Economics and a Masters Degree in Economics from Fordham University.  Samuel's stellar education, sense of determination, and passion for his field will likely result in great success in years to come.