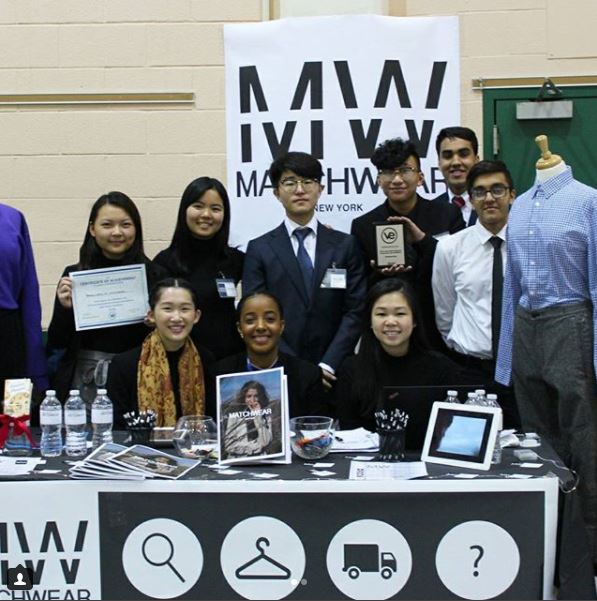 January 8-9, 2018
Farmingdale State College
Farmingdale, New York
Key Stats
63 schools
87 firms
10 competitions, including Business Plan
Competition Results
Results for top teams in Company Branding, Company Newsletter, E-Commerce Website, Employee Handbook, Sales Materials, Video Commercial, Booth Design, Salesmanship, and Impact Marketing can be found at the Competitions Results page.
View Competition Results
Social Media Contest Winners
A Lil Twist, Carle Place High School, NY
Some snapshots of students selling at the Long Island Conference & Exhibition.
Having a blast at the @VEInternational Trade Show. Here are a few pictures characterizing our time, all smiles! #VEInternational pic.twitter.com/sDHXyskQrE

— A Lil Twist VE (@aliltwistcp) January 9, 2018
crumbConnect, Jericho HS, NY
Some team photos that are anything but cookie-cutter.
SuppLI, Baldwin High School, NY
A booth that is truly out-of-the-box.
2017-18 Business Plan Competition Semi-Finalists
EVOTech, Patchogue-Medford High School
Flash Task, John F. Kennedy High School
Fresh Direct, Islip High School
It's Fudge, Syosset High School
PACK'D, Herricks High School
Ponix, Inc, Syosset High School
Poseiden Pure, Calhoun High School
Sockit, Plainview Old Bethpage JFK High School
SPFy, West Hampton Beach High School
Trubambu, West Hampton Beach High School
TruView VR, Mepham High School
News Coverage
"High schoolers submit winning business plans"
"Teens in West Hempstead take ownership"
Fox 5: 2018 Long Island Conference and Exhibition
Verizon FiOS1 News: 2018 Long Island Conference and Exhibition
Thank You to Our Supporters
On behalf of the VEI, we would like to say a big thank you to the individuals who helped with the judging of the business plan competitions and all the live competitions the day of the conference and exhibition. The success of the conference would not have happened without their help.
Thank you to Farmingdale State College for hosting the event.