Golden Ram Enterprises, Inc.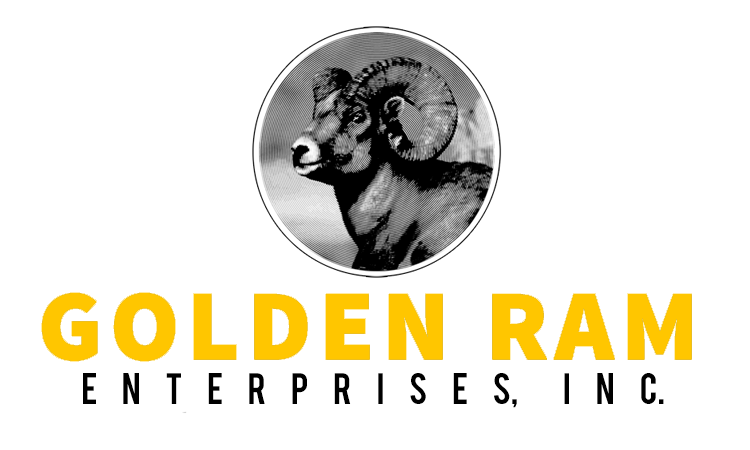 Holt High School
Holt, Michigan
Phone: (517) 699-7435
Twitter: @GoldenRamEnt
Instagram: @golden_ram_enterprises_inc
About the Firm
Golden Ram Enterprises, Inc. is an insurance and financial services company that offers a wide range of insurance coverage for automobiles, homes, health, and businesses in the VEI economy. They sell packaged offerings based on a customer's specific needs.
The firm started thanks to a partnership with Olivet College, are sponsored by Accident Fund Insurance Company of America, and receive help from local industry professionals.
They are currently working hard to become a recognized name in Michigan and are preparing for the 2015 Great Lakes Trade Show.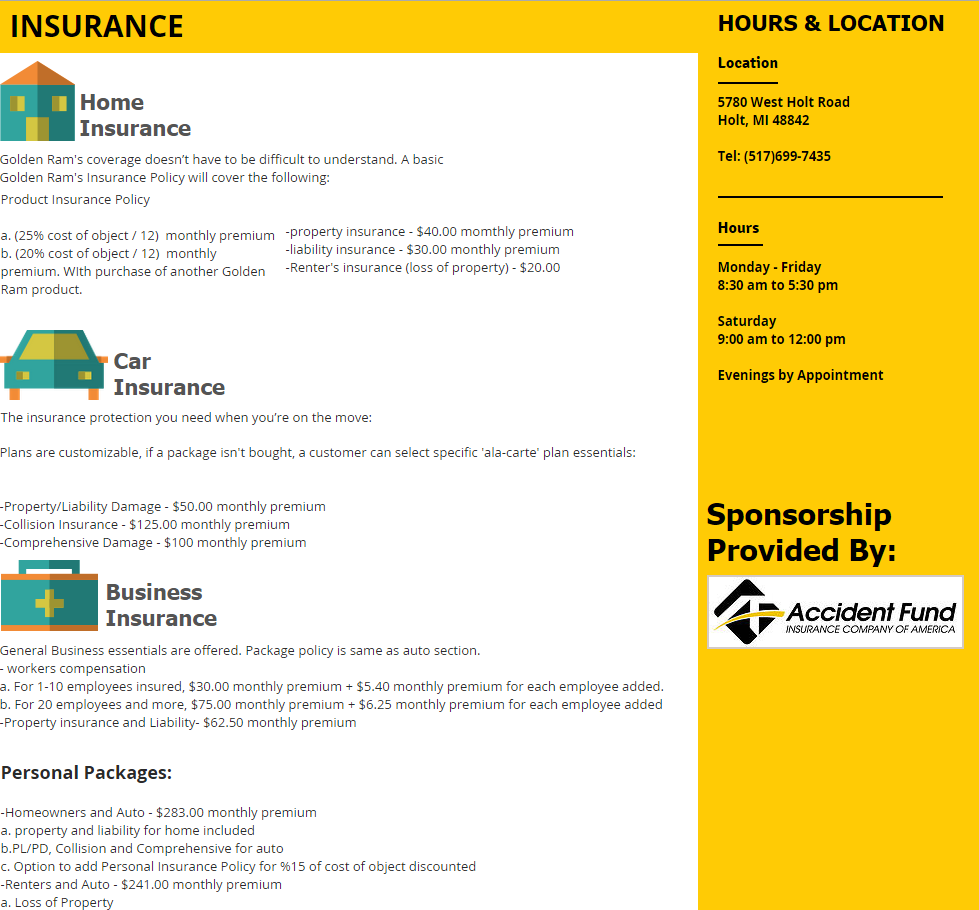 Management Staff
Coordinator: Marty Pohl
President/CEO: Kennedy McMahon
Vice President: Ellijah Pickering
Administration: Aldina Softic
Human Resources: Lauren Kirkconnell
Accounting: Austin Ford
Sales and Marketing: Kaleb Dodson
Investing: Under supervision of Kaleb Dodson
Insurance: Under supervision of Kaleb Dodson
Design/IT: Peter Shutt