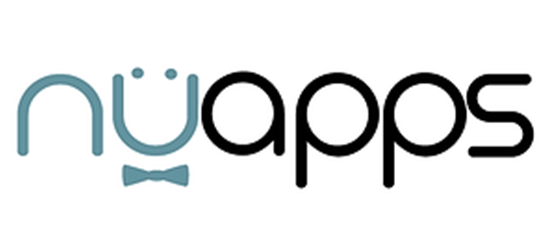 These days it's hard to walk a few blocks without hearing about the latest, greatest app. We hear about them, research them, use them, and learn to love them. Anybody can come up with a great app idea, but executing them requires an ability to bring together the right pieces of business knowledge and technology. Nüapps is a 29-student app development team that brings together these pieces to create apps that people love.
Their products range from entertainment to productivity, with five apps currently available for download on the iTunes App Store:
Skedoodle – A fun, easy sketch and doodle app
Nüteller – A digital version of everybody's favorite childhood cootie-catcher, fortune-teller game
Virtual Enterprise Directory – Allows easy access to V.E. firms in the United States and abroad.
Francis Lewis H.S. Handbook – Created for students of Francis Lewis H.S. The app displays information such as graduation requirements and grants access to each teacher and counselor in the school.
iGrade Myself – Keeps track of a student's class averages and allows them to set goals for improving grades.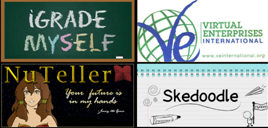 Nüapps is led by CEO Lum Blaku, COO Christine Cho, CFO Nicole Nguyen, and Chief Programming Officer Andrew Boryk. The students (or executives depending on how you look at it) hail from Francis Lewis High School. The team comes from eclectic backgrounds ranging from International Business Studies, Advanced Placement Java, Math Honors Academy and the University Scholars programs, as well as students in The United States Army Junior Reserve Officers' Training Corps program. In order to produce these unique apps, the A.P. Java students were tasked with learning Objective C, the programming language used to create Apple iOS applications. It's a fast-changing technology and these students showed they could keep pace by getting the functional knowledge needed in only 2 months time.
The team's hard work and innovation was recognizing with the following awards and honors:
2013 NYC Best Startup Firm
3rd Place Queens Regional Business Plan Competition
Honorable Mention – Best Website / Best Booth Design / Best Sales Pitch