Diana Akhtyamova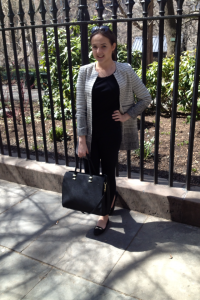 Diana Akhtyamova
Learning Express Intern
Abraham Lincoln High School
I was born in Uzbekistan and came to America four years ago. The most important thing I've realized during this time is that you have to understand what you really want to do with your life. America opens up so many opportunities for everyone and you just have to find your passion and follow it.
VEI helped me to challenge myself and see what I'm capable of. By serving as the Director of Marketing at Chocology, I developed many important skills such as communication, organization, and leadership. Marketing taps into my creativity and analytical thinking, and I believe the combination of these two will help me successfully achieve all my goals!
What tasks/projects did you work on?
My biggest responsibility was to provide content for social media.
Tell us about something you learned during the internship.
Libraries have such a great impact on society! They give us access to so many resources and information, but for some reason not everyone takes advantage of this.
What did you like best about the company you worked for?
Learning Express motivated me to take my education more seriously.
---