Ikera Tariq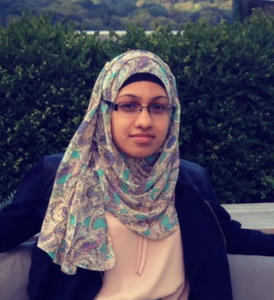 Ikera Tariq
Advertising Club Intern
Edward R Murrow High School
I was the COO at Brandmark Advertising, a firm that specializes in using cutting-edge technology to create tailored advertisements and logo designs. I was responsible for daily operations, delegating tasks to my chief officers and overseeing the company alongside our CEO. My favorite parts were writing the business plan and participating in the competitions and trade show.
What excited you most about this internship opportunity?
The fact that the Advertising Club connected me to the advertising industry, where I would like to pursue a career one day. I knew about the Advertising Club because I participated in the Ad Futures Competition they hosted with VEI last October.
Tell us about what you learned during the internship.
Every Tuesday, an advertising agency that is a part of The Advertising Club hosted a lunch meeting for interns where they talked about their agency and their role is in the advertising industry. I learned about the various agencies within the industry, how they get contracts, and the process with which they create advertisements.
Do you think VEI prepared you for this experience?
I used the same software applications I used on a daily basis in Brandmark for this internship. Being in a professional setting in VEI helped a lot, because working in an office does not seem foreign at all!
---