Sarita Santiago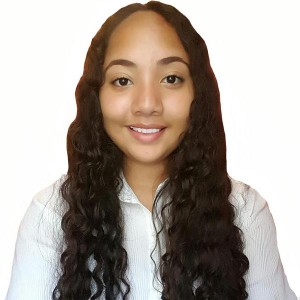 Sarita Santiago
Conde Construction Intern
High School for Arts and Business
I am interested in pursuing a career in accounting. Through VEI, I was able to hold the position of Chief Financial Officer within my company, Pick N' Print Co., which was a retail business that specialized in custom apparel. I enjoyed the role I played throughout the year, but I especially liked attending the Trade Show and connecting with other people from across the country and around the world.
My plans for the future include obtaining my degree in accounting from the Stern School of Business at New York University, taking the CPA exam, and hopefully opening my own business.
What tasks/projects did you work on?
I primarily assisted the company's accountant in using the company's new accounting software. I input receipt data to record company expenses and kept payroll data up-to-date.
Tell us about what you learned during the internship.
My tasks allowed me to learn about the organized and detailed accounting processes that companies establish in order to ensure that their financial records are accurate. I have also learned that even details that seem minor can have a major impact on the reputation of a company and how potential clients may perceive it.
What did you like best about working for Conde Construction?
The company I work for is great because of the people who work there. They stressed the importance of leaving a good impression on clients, whether through a phone call or face-to-face, and they were very willing to help me with anything I needed.
---