Summer Cruz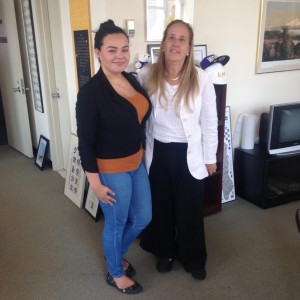 Summer Cruz
Manhattan Borough President's Office Intern
Richmond Hill High School
I was Vice President of Administration at New Horizons during the 2014-2015 fiscal year. New Horizons is an advertising company that offers a free online teen magazine called Worldwide Teens. Participating in events throughout the year such as the Business Plan Competition and Global Business Challenge made me realize that I want to pursue business in the future. I plan on graduating from the University of Bridgeport with a degree in Business Administration and eventually MBA.
What tasks/projects did you work on?
I worked on a project with the land-use department that involved myself and a group of interns surveying buildings in the Financial District to check if they properly displayed their tax lot numbers.
Tell us about what you learned during the internship.
I learned more about the role of the Manhattan Borough President, what it takes to be an effective leader, and the borough's current and planned projects.
How was working in this new company similar to your VEI experience?
I worked cross-functionally in both companies. I learned that teamwork is important for maintaining an efficient workflow and growing as a company.
---