Global Business Challenge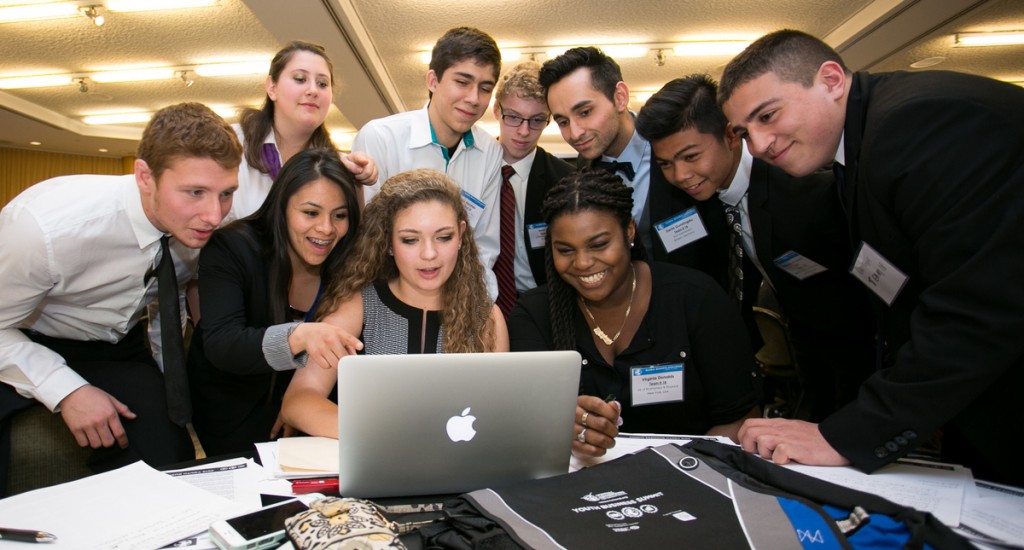 Event Details
Date: Monday, April 18, 2016
Location: United Federation of Teachers (52 Broadway – 10th Floor, New York, NY 10004)
The Global Business Challenge (GBC) is a unique opportunity for VE students to experience the global economy and develop expertise that will be critical as they move forward in their education and careers.
Competition Guidelines
In early March 2016, students registered for the GBC will receive a business school case study and have the opportunity to read and review the case to examine the challenges, opportunities, and risks facing a global company.
On the morning of the event, students will be assigned to a multinational team of 7-8 students and will be given "The Challenge."  The mission is for each team to analyze company data, identify relevant information for the assigned task, and prepare a solutions-based presentation to industry partner judges.  Each team will be provided with one laptop and a flash drive in order to prepare their presentation.  Teams must complete their mission in 2 hours.
As the teams work, judges will have the opportunity to observe and evaluate performance, professionalism, and effectiveness.  This evaluation will contribute to the team's overall score.  At the end of the 2 hours, teams will make a 10- minute presentation to judges, followed by 5 minutes of questions.  In addition to the criteria of teamwork, teams are rated on their analysis of the company, the strategies they recommend and the strength of their answers to judges' questions.  Scores will be computed and the top six teams will be announced at the official closing of the Global Business Challenge. The winners receive Challenge trophies.
Participants will receive a rubric prior one month prior to the event so that everyone is aware of judging criteria.
Eligibility
Schools participating as exhibitors at the International Trade Show in New York City may nominate students to be considered for participation in the Global Business Challenge.
21 Things You Need to Know About the 2015 Youth Business Summit
---