International Trade Show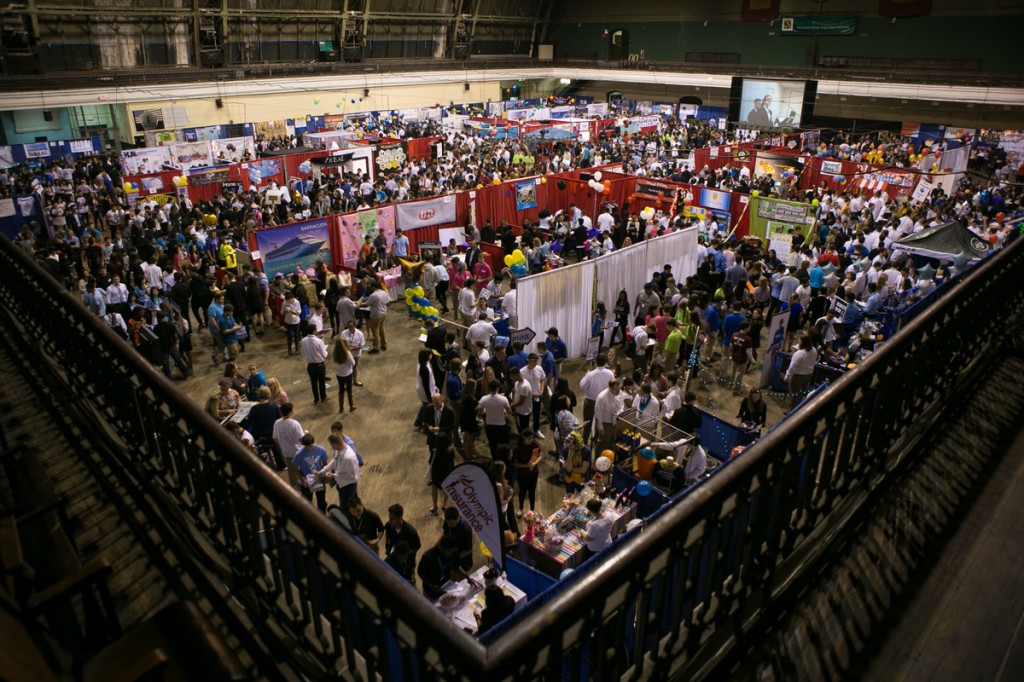 Event Details
Date: Tuesday, April 19, 2016
Location: 69th Regiment Armory – 68 Lexington Ave. between East 25th & 26th Streets
The Virtual Enterprises International Trade Show allows students from around the world who participate in the world-wide network of VEs to exhibit a wide range of products and tout their marketing campaigns.  Students have been mentored and supported by a who's who of top U.S. corporations.  From the moment the trade bell rings, until the final nanosecond of the closing bell, some 165 businesses will be racing against time to log sales of highly desired goods and services to increase their bottom line and sustain their virtual employees' lifestyles.
CEOs, Marketing Directors, and Sales Managers from VE companies around the world and across industries have spent months priming their sales force with positive thinking, planning their marketing strategies, building their displays, and devising innovative ways to outsmart and outsell the competition.
Students will be able to compete in various competitions related to the event: Best Booth, Best Sales Pitch, and Best Catalog.
Trade Show Competitions
There are several competitions related to the NYC VE Trade Show. Students will have the opportunity to compete for prizes in the following categories: Best Booth, Best Sales Pitch, and Best Catalog. Booth and Sales Pitch will be judged on the day of the Trade Show. Websites and catalogs will be judged prior to the show as noted below. Winners for all categories will be announced at the Trade Show closing ceremony.
Register for the 2016 Catalog Competition
Website Competition
If you've already entered your website in the 2016 National Website Competition, then your scores will be counted towards the Trade Show Website Competition. Firms who did not enter the National Website Competition must email a link to their website to Soteria Stavroulakis at SStavroulakis@schools.nyc.gov.
Rubrics:
Find the rubrics for Best Booth and Best Sales Pitch in the Portal.
Trade Show Guidelines
Trade Show Raffles
Raffle Registration
View Existing Raffles
---