National Human Resources Competition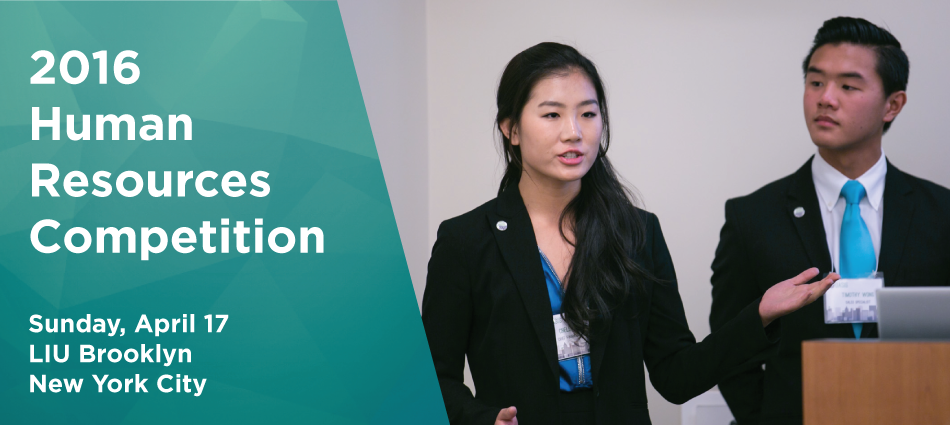 We are excited to announce the debut of the 2016 National Human Resources Competition to be held on Sunday, April 17, 2016 as part of the Youth Business Summit.
This first-of-its-kind competition tasks employees from each company's HR department to deliver oral presentations addressing the HR operations of their respective companies. Students will be responsible for informing judges of their policies and practices as they relate to the employee handbook, company communications, employee evaluations, and employee recognition.
Event Details:
Sunday, April 17, 2016
9:00 AM to 1:00 PM
LIU Brooklyn (1 University Plaza, Brooklyn, NY 11201)
Eligibility Details:
Teams of 1-2 student employees from firms participating in the 2016 Youth Business Summit.
We have availability for up to 24 teams to participate in this year's inaugural competition.
All firms are welcome to register, however, preference will be given to registered teams not participating in the National Business Plan Competition or Global Business Challenge.
Firms will be asked to upload their Employee Handbook when they register.
Deadline to register: Friday, March 18, 2016 by 11:59 PM EST
Register Now for the HR Competition

View the HR Competition Guidelines