Ashley Fina
Consultant, Chair, VE Board of Directors
2020 Gala: Reimagined Co-Chair
Jeffrey Taylor
Co-Founder and Managing Partner, Digital Risk
VE Board of Directors, 2020 Gala: Reimagined Co-Chair
Name and/or logo included as an Underwriter Sponsor on VE website and sponsor loop
Inclusion in all digital space and event-related materials
Contributions are 100% tax-deductible
Name and/or logo included as a Platinum Sponsor on VE website and sponsor loop
Inclusion in all digital space and event-related materials
Contributions are 100% tax-deductible
Name and/or logo included as a Gold Sponsor on VE website and sponsor loop
Inclusion in all digital space and event-related materials
Contributions are 100% tax-deductible
Name and/or logo included as a Sponsor on VE website and sponsor loop
Inclusion in all digital space and event-related materials
Contributions are 100% tax-deductible
Name and/or logo included as a Sponsor on VE website and sponsor loop
Inclusion in digital space and event-related materials
Contributions are 100% tax-deductible
* VE is a 501c(3) organization (tax I.D. #27-3362452). All gifts are tax-deductible to the fullest extent of the law.
For more information regarding the 2020 Gala, please contact Scarlett Sulliman at 212-581-1400 or scarlett@asticproductions.com.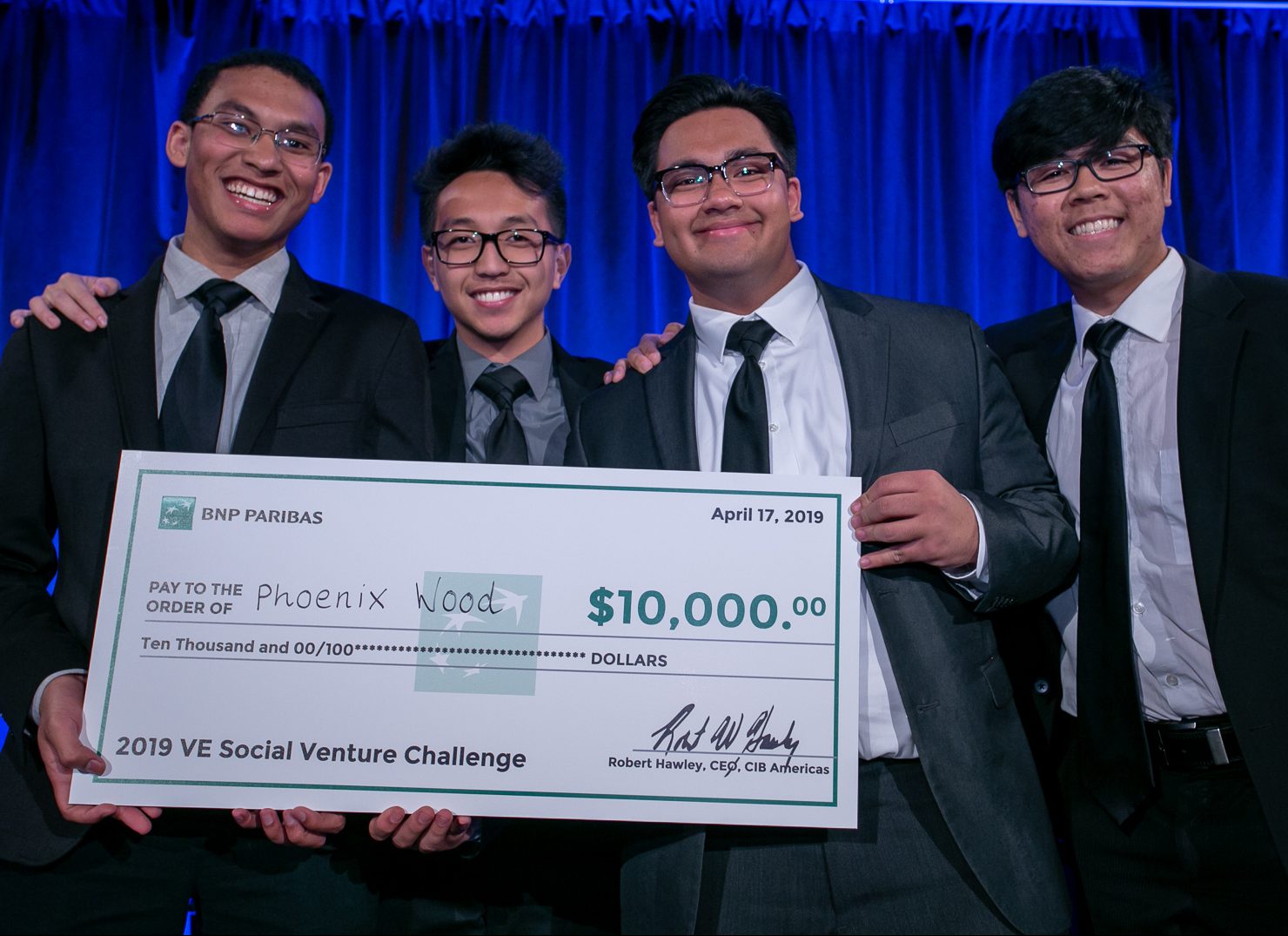 Featuring the Social Impact Pitch

The 2020 VE Social Impact Pitch is a competition that inspires VE students to propose solutions to pressing social and environmental issues. The first-place team—chosen by the audience—will receive $10,000 to advance their concept while the second- and third-place team members will receive laptop computers. Prizes are supported by BNP Paribas, whose mission supports igniting social innovation for the common good, and VE board member Jay Novik.
About VE
VE transforms students through authentic business experiences which prepare them for fulfilling, financially secure futures. Since its inception in 1996, VE has served over 156,000 students, including many from economically disadvantaged communities. We currently support 16,000+ students across the U.S. each year and are part of a global network spanning 40 countries and 7,500 student-run businesses.
Learn more about VE