2019 National Teachers Conference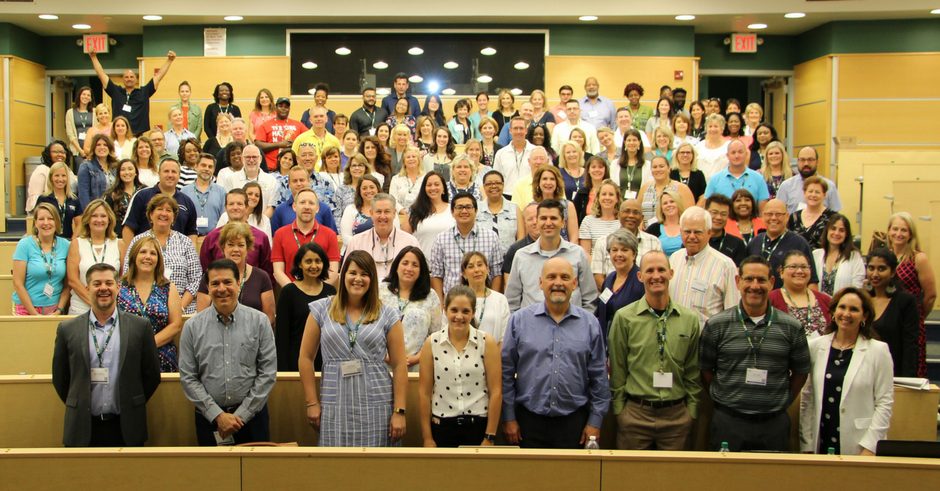 Hosted by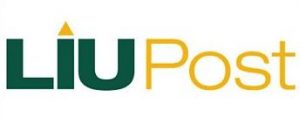 Sponsored by

The National Teachers Conference is the best way for new and returning VE teachers and school administrators to get ready for the upcoming school year. The 2019 National Teachers Conference, sponsored by Deloitte, will be held July 8-11, 2019 at Long Island University Post Campus and will include four days of collaborative professional development, including workshops, presentations, networking, special events, and tours of LIU Post's campus.
Register Now
Please review the following details about your National Teachers Conference experience.
Registration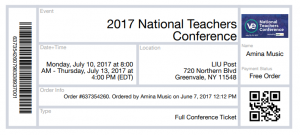 Please hold onto your badges throughout the week of the conference! We will be scanning your badges at the beginning of the conference every morning.
Shuttle Schedule for Airport Arrivals and Departures
Please note that the conference ends on Thursday, July 11 at 2:00 PM and departure flights should not be made before this time.
Date
Airport
Terminal
Flights
Shuttle Time
Shuttle Time
Shuttle Time
Shuttle Time
Sunday
July 7
JFK
Terminal 4
Arrivals
9:00 AM
12:00 PM
3:00 PM
6:00 PM
Sunday
July 7
LGA
Terminal C
Arrivals
10:00 AM
12:00 PM
3:00 PM
6:00 PM
Thursday
July 11
JFK
Terminal 4
Departures
TBD
TBD
Thursday
July 11
LGA
Terminal C
Departures
TBD
TBD
Friday
July 12
JFK
Terminal 4
Departures
TBD
TBD
TBD
Friday
July 12
LGA
Terminal C
Departures
TBD
TBD
TBD
Shuttle Schedule from Roslyn Hotel to LIU Campus
During the week of the conference, there will be shuttle service available to take participants from the Roslyn Hotel to LIU Campus. The shuttle schedule will be posted closer to the event.
Accommodations
Teachers have the option of staying in the LIU dorms at no additional cost or at the Roslyn Hotel at your own expense.
Dorm Information
Teachers will be staying in the South Residential Complex for the week (air-conditioned!).
Each teacher will be assigned their own room in a suite with a shared bathroom.
Residence Life staff will be present on Sunday afternoon and evening for teachers to check-in.
Basic linens, pillows, and towels will be provided. However, you may bring any items that will make you more comfortable.
You will be responsible for bringing soap, shampoo, and other toiletries.
Please be aware that these are dorm facilities that do not have the same features and amenities as a hotel.  Please plan accordingly.
Hotel Information
Teachers have the option of staying at the Roslyn Hotel. Rates are $129 per night plus taxes. There are King and Double rooms available. PLEASE NOTE: If you prefer to stay at the Fox Hollow Inn, you will be responsible for paying the standard rate and arranging your own transportation to and from the LIU campus.
The cut-off date to book rooms at the Roslyn Hotel is June 7th. Please do not wait until the last minute to make your reservations.
When making reservations, please call (516) 625-2700 and refer to the "Virtual Enterprises Conference" room block.
Room rate includes complimentary breakfast and wifi.
There is a complimentary on-demand shuttle service within 3 miles of the hotel radius.
On Arrival at LIU Post
Upon arrival, you will be greeted by LIU staff to assist with checking into the dorms. You will also receive a welcome package and campus map.
If you are driving, you may park at the lot nearest the South Residence Complex (buildings 54 & 55). You will not need any specific parking passes.
Travel directions to the campus can be found here: http://www.liu.edu/CWPost/Campus-Life/Campus-map
If you have any questions or need help during your stay, please contact Public Safety at (516) 299-2222.
Meals & Entertainment
A light breakfast and full lunch will be provided Monday through Thursday.
Dinner will be provided on Monday and Tuesday. Wednesday and Thursday will be on your own.
The Hillwood Cafe will be open throughout the week for you to purchase food and beverage.
Special Dietary Restrictions: The LIU catering staff is trying to plan for any special dietary restrictions.
Please complete the following form ONLY if you have special dietary restrictions: Dietary Request Form.
LIU will be arranging evening activities during the week of the conference. A schedule of these events will be available in the next several weeks.
Conference Program and Resources
Check-in will take place on Monday morning from 8:00 AM – 9:00 AM in the Humanities Building (building 21 on the map). You will receive your name badge and conference program outlining session times and room numbers upon registration.
Resources will be available to view and download throughout the week. More information about accessing resources forthcoming.
Join the VE Coordinators Slack Channel: https://vecoordinators.slack.com/. Email Tyler Fugazzie at tyler@veinternational.org if you need an invite.
We will be sending professional development certification to all attendees immediately following the conference. You can use this digitally and/or by print to share with administrators for proof of participation.
Notes for the Week
Attire: Attendees should plan to dress in business casual attire.
Bring Your Own Device: The conference will be BYOD "bring your own device"
Internet Connectivity: Wireless internet will be available for all participants throughout the week.
Announcements & Updates: We will be using Remind to send SMS text message updates to participants throughout the week. If you don't wish to receive these messages, please contact Susan Chan at schan@veinternational.org.
Photo Consent Form: We will be taking photos and videos during the conference so please submit this Photo Consent Form to provide VE with permission to include you in communications materials following the conference.
Billing Details
As a reminder, there are no additional costs for participating in this training. EventBrite will list your pass as "free" because registration fees are included in the school's Program Participation Fees for the 2019-20 school year.
Contact Information
Please contact us immediately in the event of any issues or major concerns. Susan Chan, National Events Manager, schan@veinternational.org.