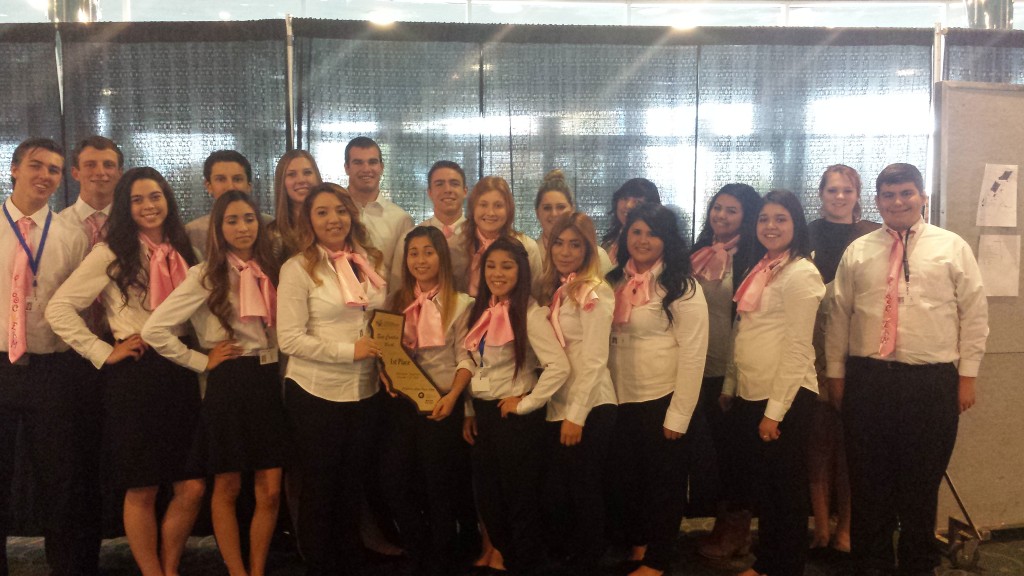 2,100 high school students representing 100 schools throughout California and New York attended the 2014 California International Trade Show held in Bakersfield on December 2-3, 2014. In addition to the Trade Show, VEI firms from California also participated in the 11th Annual State Business Plan Competition.
"Virtual Enterprise programs have grown in popularity worldwide and we were excited to welcome a significant number of programs to Bakersfield for the competitions that highlighted their products and business skills," commented Nancy Phillips, Western Regional Director for Virtual Enterprises International. The Trade Show was sponsored by the Virtual Enterprises International Western Region Central Office, Kern High School District and KHSD's Regional Occupational Center.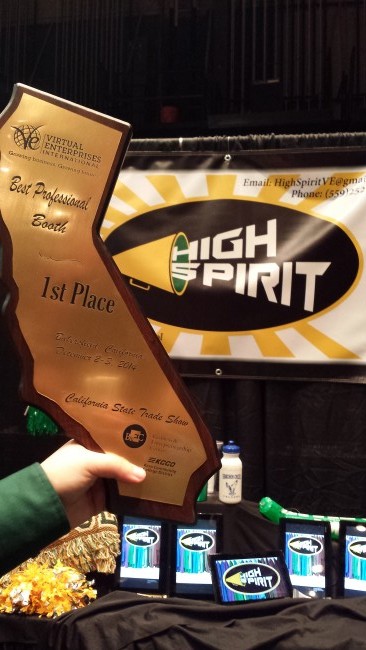 To facilitate the competition, visitors attending the Trade Show were given $10,000 in "virtual dollars" to spend on products and services as they toured the more than 100 booths. Some of the "Virtual" products featured included hats, pastries, organic fruits & vegetables, cell phones, beauty products, clothing, fitness products, travel destinations, and "green" products. During the Trade Show, students tested their salesmanship and marketing skills against those of other companies. Tuesday, December 2 was highlighted by a variety of oral competitions, such as Marketing Plan, Human Resources, Sales Presentation, Perfect Pitch, and Interview presentations. Wednesday, December 3 was highlighted by a public trade show in which more than 100 Virtual Enterprise programs, which included 21 New York programs, competed for awards in several categories. Awards in 18 different Trade Show categories and State Business Plan Competition were announced at the awards ceremony on Wednesday, December 3.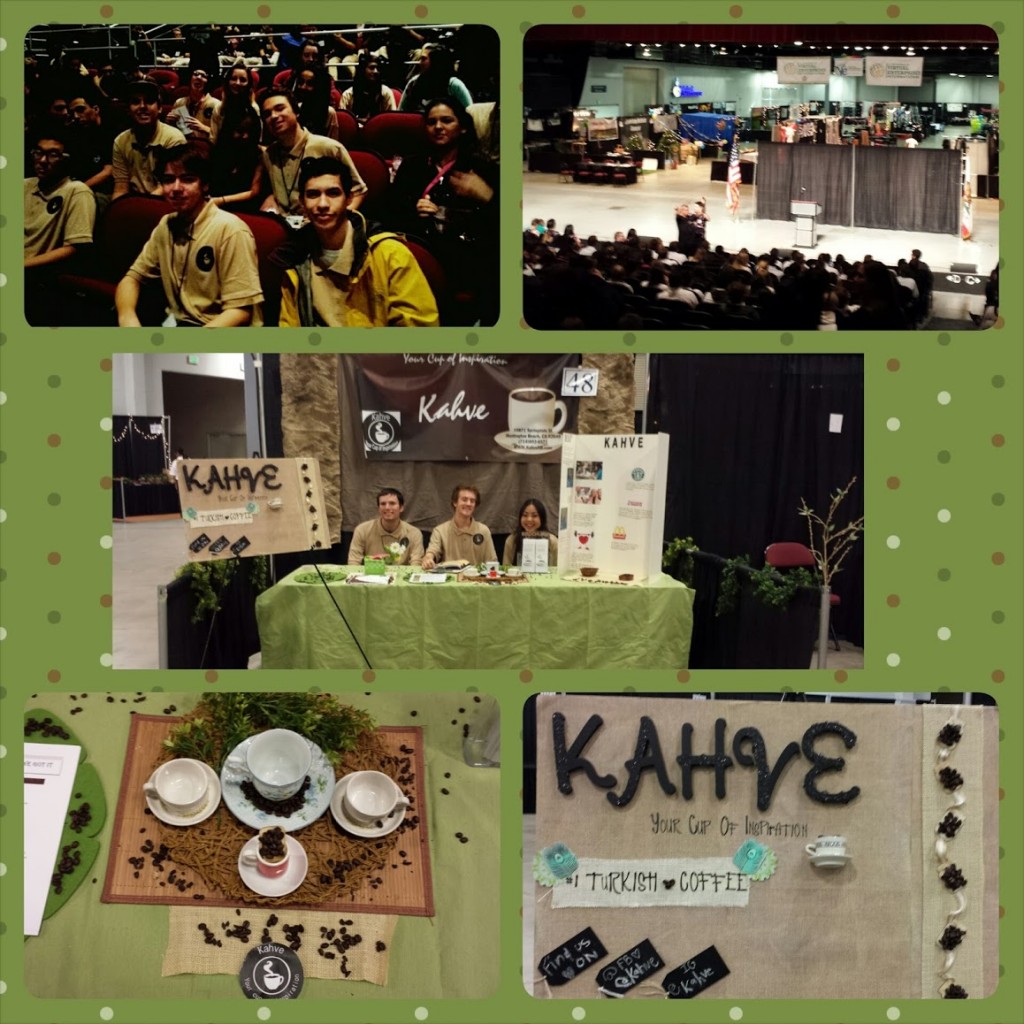 There were a total of 51 California VEI firms involved in the State Business Plan Competition. The top 8 firms who had competed in previous preliminary oral presentation rounds on November 20th or December 2nd presented their plans to a panel of final judges on Wednesday, December 3rd. The top 5 firms: H2Grow, Go-tect, Aquafinity, Xeriscapes, and Walden will represent California in the National Business Plan Competition to be held in New York City on April 14, 2015.
Competitions were judged by local and out-of-town business leaders and industry experts.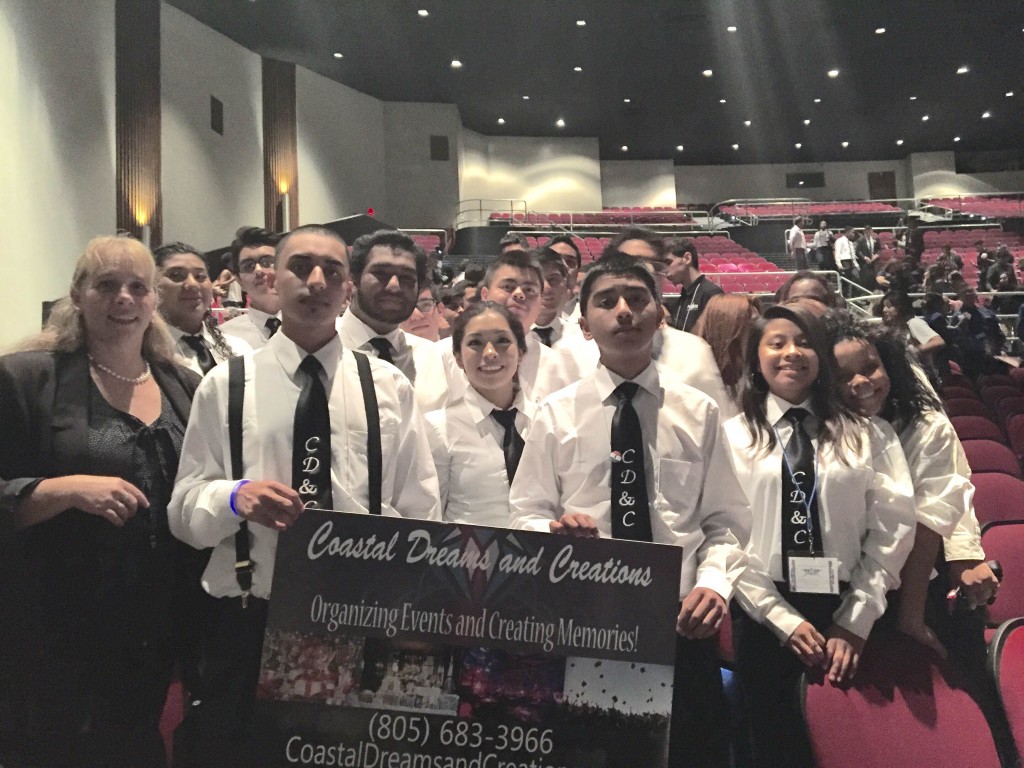 Full List of Competition Finalists
Press Release provided by Nancy Phillips