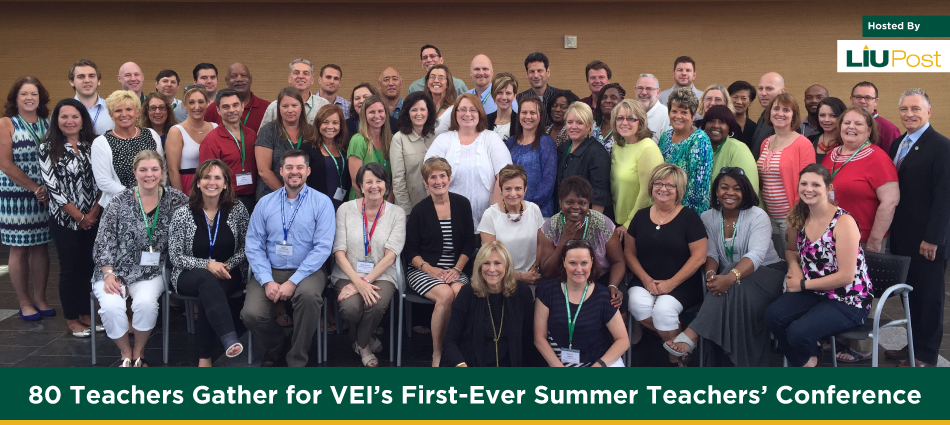 Last week, 80 new and returning VEI teachers from California, Illinois, Michigan, New Jersey, New York, North Carolina, South Carolina, Tennessee, and Texas attended LIU Post in Long Island, New York for our first-ever VEI Summer Teachers' Conference. Over 70 schools were represented as teachers participated in four days of networking, workshops, guest speakers, and partner events. See below for a day-by-day breakdown of how this conference strengthened, excited, and educated this growing community.
Monday, July 13th
Teachers connected, learned facilitation techniques, explored curriculum and resources, and got hands-on with the Portal and Banking System. This opening day marked the largest professional development session in VEI's history.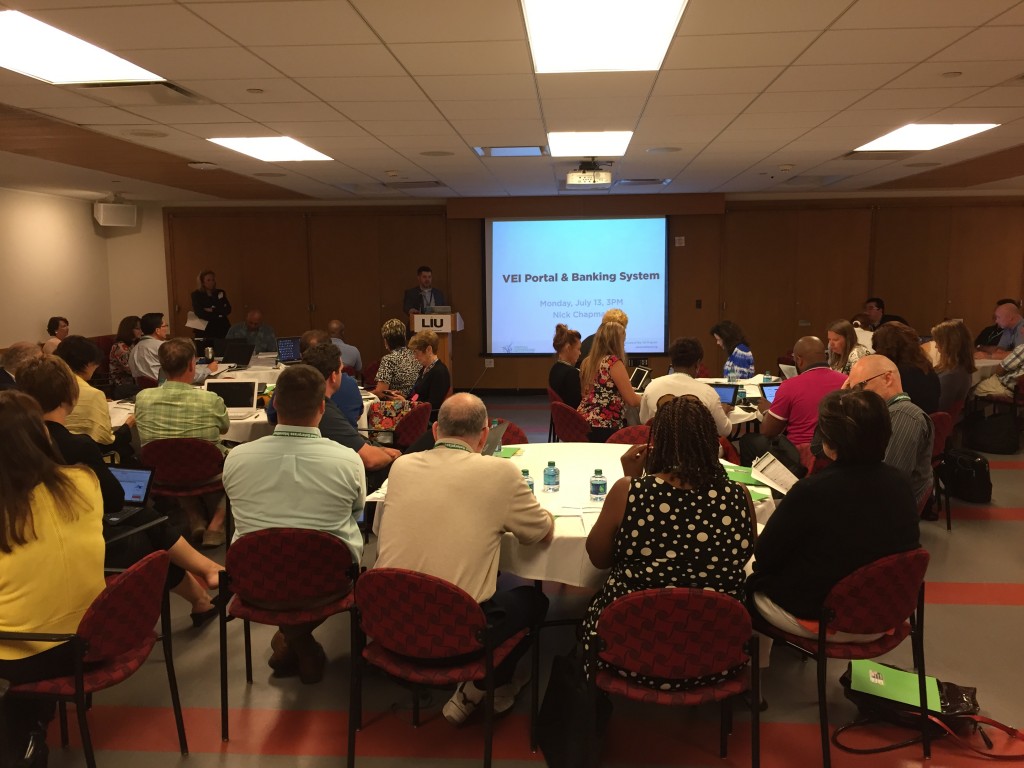 Tuesday, July 14th
Keynote speaker Mark Fasciano, serial entrepreneur and Managing Director of Canrock Ventures, started the day talking about startups and we learned about how to grow the VEI economy to $1 billion through smarter and more connected VEI businesses. The second part of the day included three sets of concurrent workshops covering important business questions, orientation and organizational strategies, using Google Drive, marketing with social media, setting up websites with Wix.com, and determining business ideas and brainstorming businesses.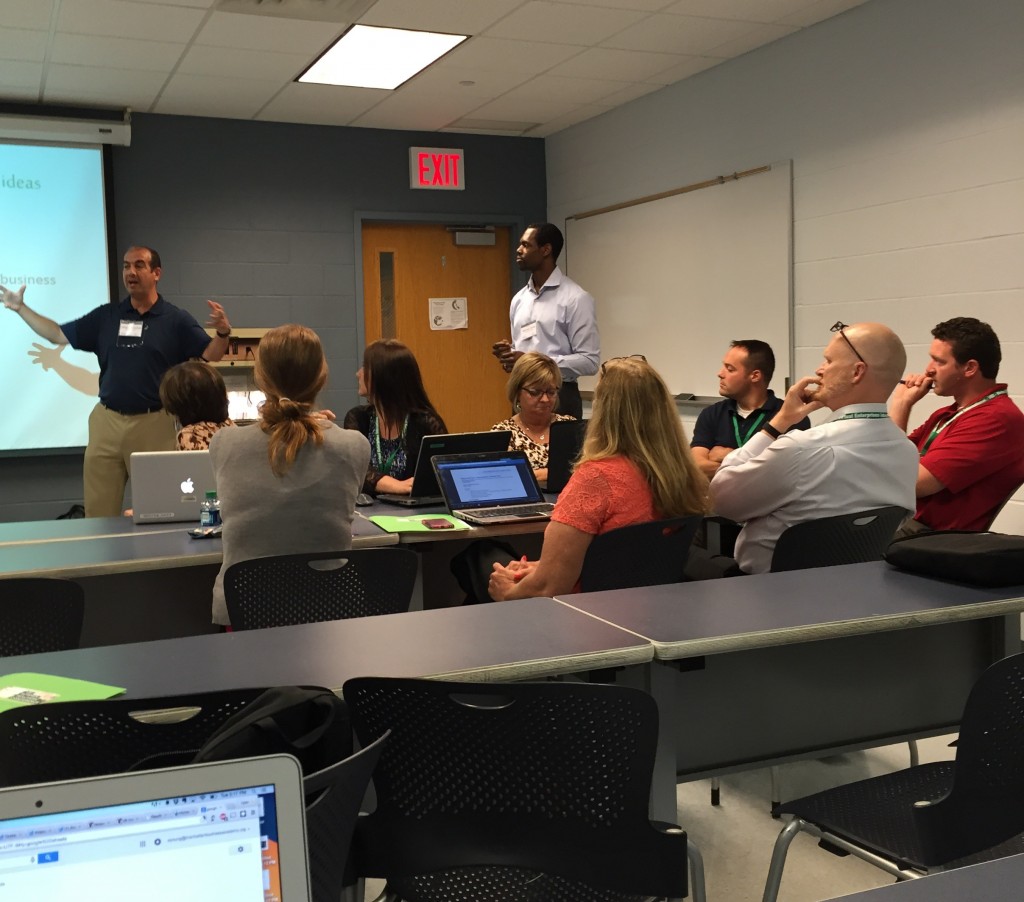 Wednesday, July 15th
We covered beginning and advanced topics for business plans and accounting, career pathways and successful CTE programs, and cultivating business partners and advisory boards. In the afternoon, the group traveled into Manhattan to learn about SIFMA Foundation's Stock Market Game, InvestWrite, and Capitol Hill Challenge, and then met with VEI supporters and partners at General Assembly.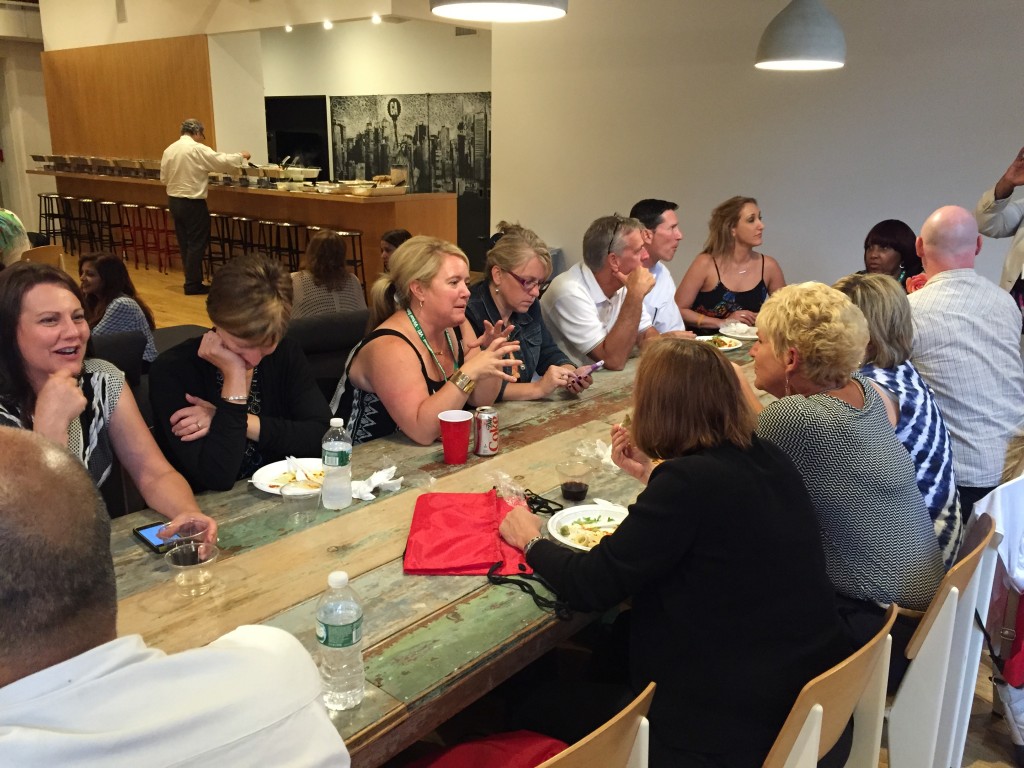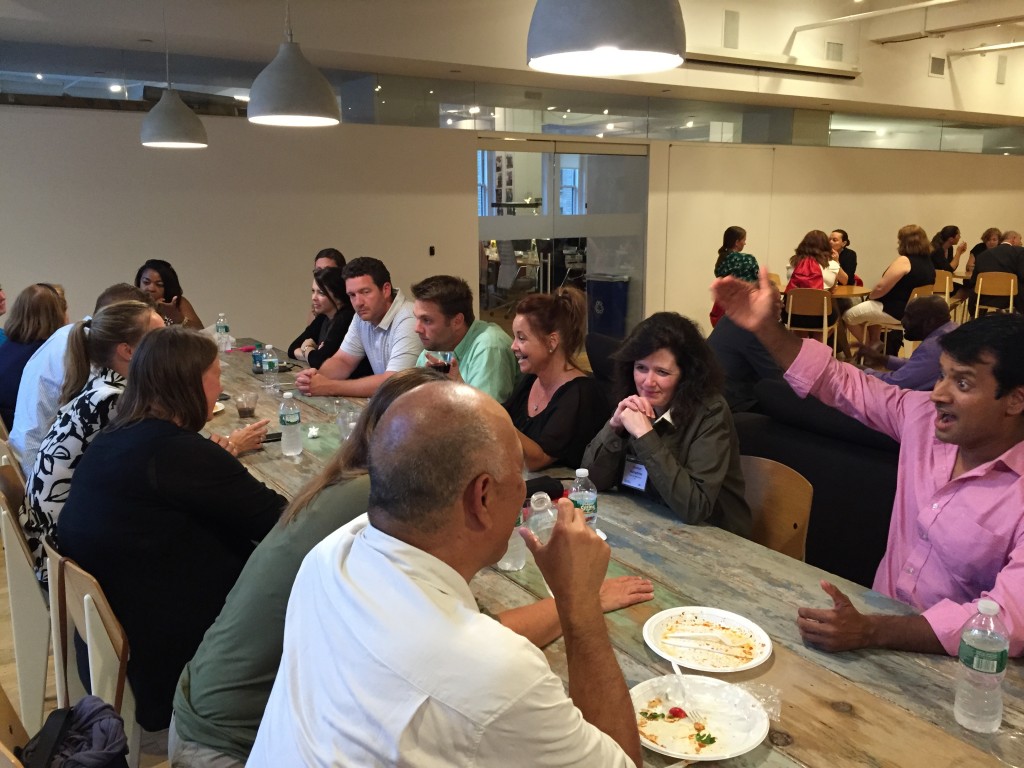 Thursday, July 16th
We covered "The Art of the Sale", Trade Shows, personal finance, employee evaluations, integrating economics, annual reports, and student portfolios.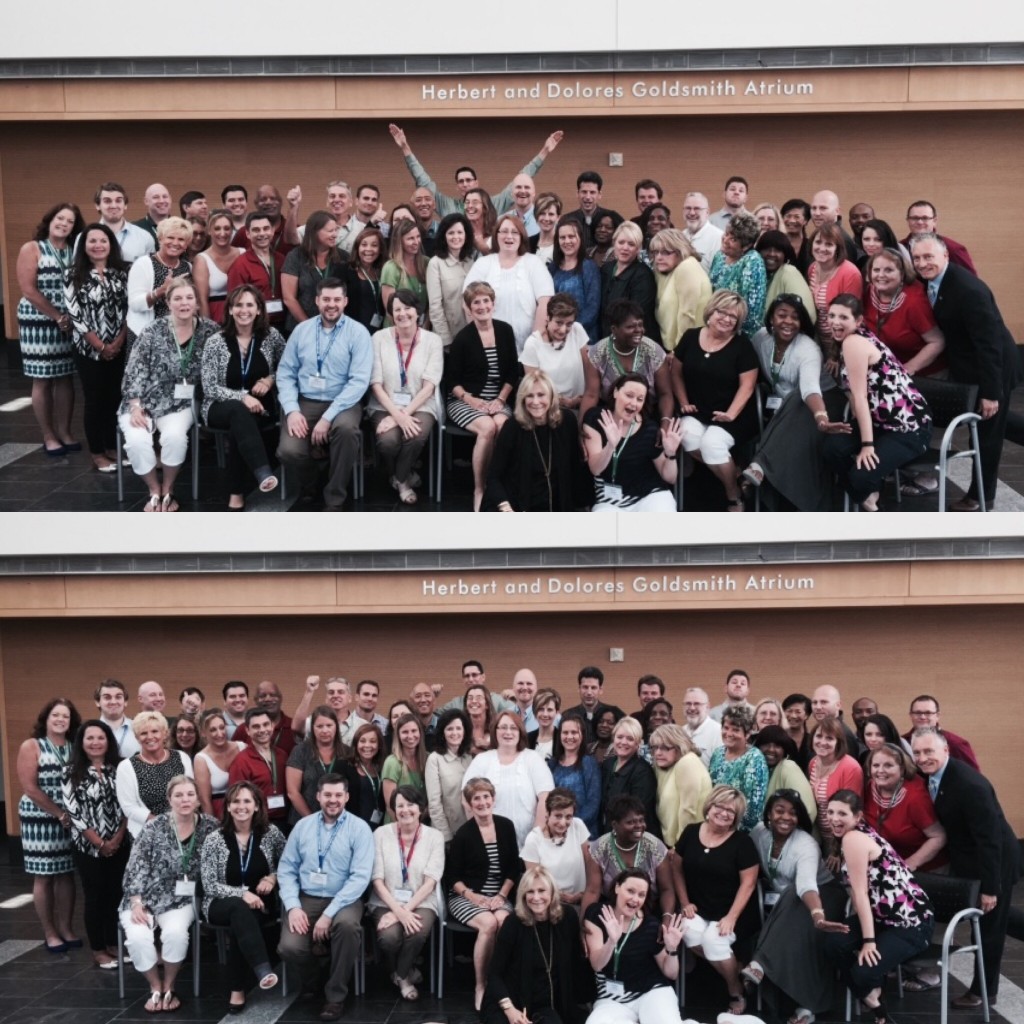 Thank you to all attending teachers, LIU Post staff, VEI staff, and our guest speakers for making this first-ever conference a success. For those who were unable to make it, we'll see you next year!