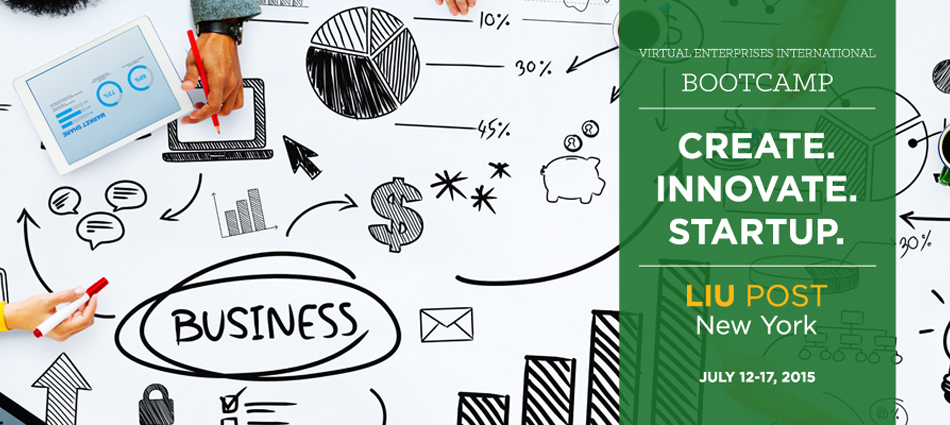 Rising seniors, class of 2016: we invite you to apply for VEI Bootcamp: Create. Innovate. Startup. at LIU Post in Brookville, NY from July 12-17 for an exclusive, week-long business competition.
5 days. That is all the time you have to create, innovate, and launch a business. Teamed with other rising VEI entrepreneurs from around the country, you will compete in pursuit of starting and launching your own company. May the best business win.
Here is how it works:
Bring your ideas. Not just any ideas, disruptive ideas; ideas that challenge.
Dare to be different.
Network. Meet and network with successful entrepreneurs on-campus and in New York City.
Develop a plan. Create campaigns, shoot videos, work with the latest technology and tinker with product prototypes in LIU Post's incubator lab.
Work with an expert mentor. They'll share their knowledge and expertise, and make sure your teams has what you need to succeed.
Make the pitch. When your company plan is complete, be prepared to present it to the judges.
Keep your eye on the prize. Winners will be selected and awarded prizes.
During the bootcamp, you will have the opportunity to visit New York City, major corporations, learn leadership skills from successful and high-profile professionals, and have fun getting to know fellow VEI students.
This program is offered from July 12-17, 2015 on a full-scholarship basis—the only costs to you are for meals and transportation.