Life's PURiTEA of Byron Nelson High School in Trophy Club, Texas took home 1st Place at the 2015 National Business Plan Competition. The organic tea company with a purpose represented a brand new school that joined VEI during the 2014-15 school year, serving as an inspiring example for all new schools and programs looking to reach the top.
Social Responsibility Through Simple Pleasures
Life's PURiTEA produces their tea from "the most natural, wholesome ingredients," and ensures high quality and taste by sourcing the finest natural ingredients from around the world and brewing their tea with pure carbon-filtered spring water. 
Life's PURiTEA believes life's simple pleasures can change lives. Their mission of providing clean water for those without it starts with making great tea, a key core value in their company. In order to support their motto of "letting the world drink", Life's PURiTEA donates a Life Straw, a straw that makes water contaminated with bacteria and protozoa safe to drink through special filters, with every single purchase made. They're certified as a USDA Organic and Non GMO and are partnered with Mavco Inc, a thermawear clothing and accessory company.
Organic Tea Options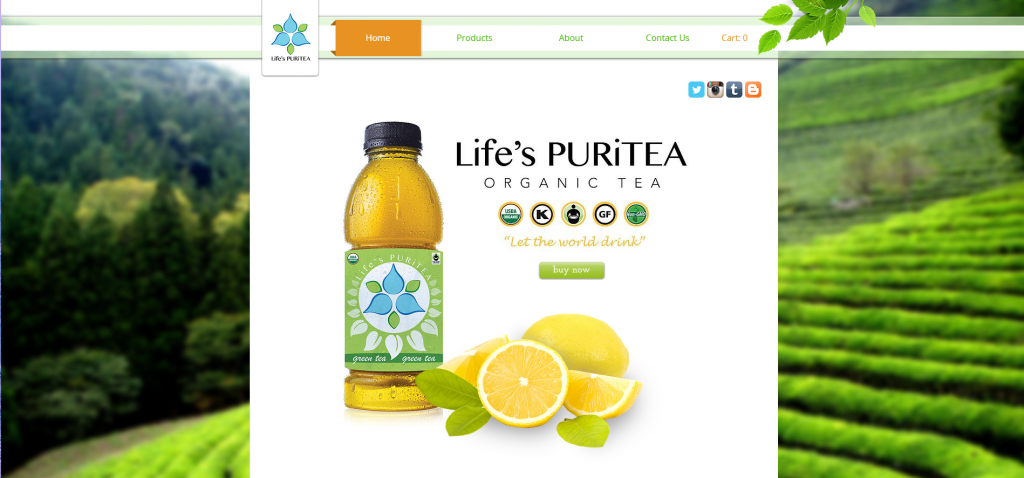 2015 National Business Plan Competition Champions