On October 1, 2014, the Advertising Futures Competition, a much anticipated event of Advertising Week (the largest and most prestigious annual gathering of advertising and media industry leaders in North America) took place at Microsoft in New York City. The competition pairs ad agency mentors with teams of students to create an advertising campaign based on a brief developed by the Ad Council.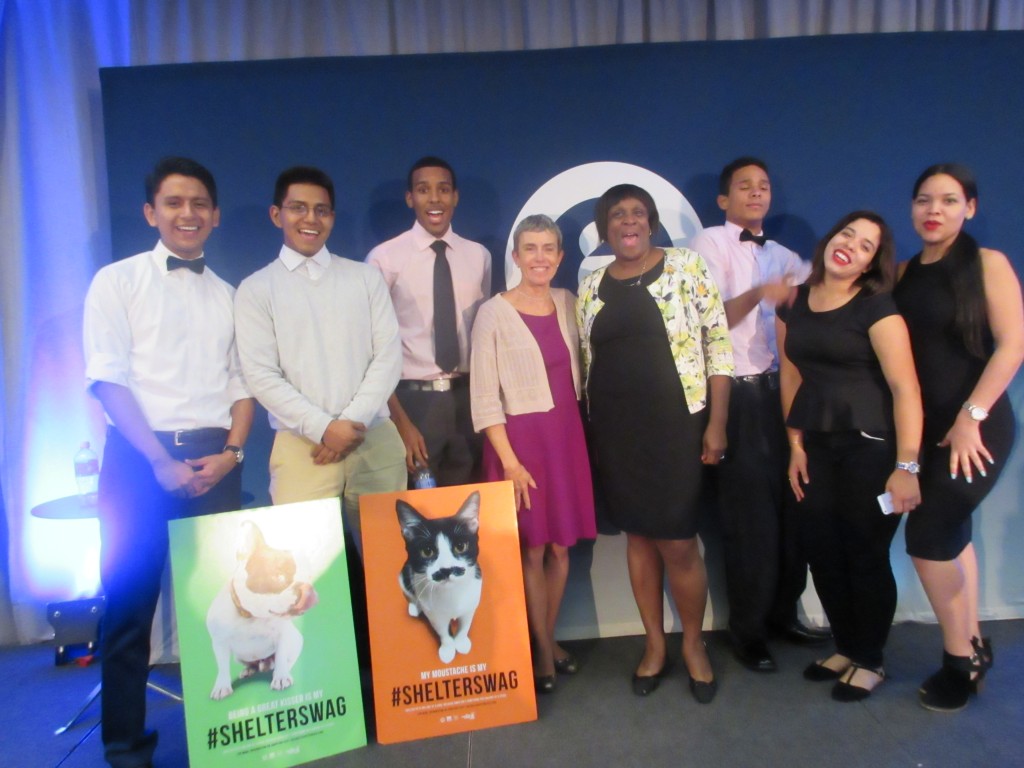 Eight teams from Virtual Enterprise programs throughout New York City met their agency mentors and were challenged to develop a campaign to support "Shelter Pet Adoption." This initiative aims to build social awareness about the importance of finding a pet through shelters and rescue groups.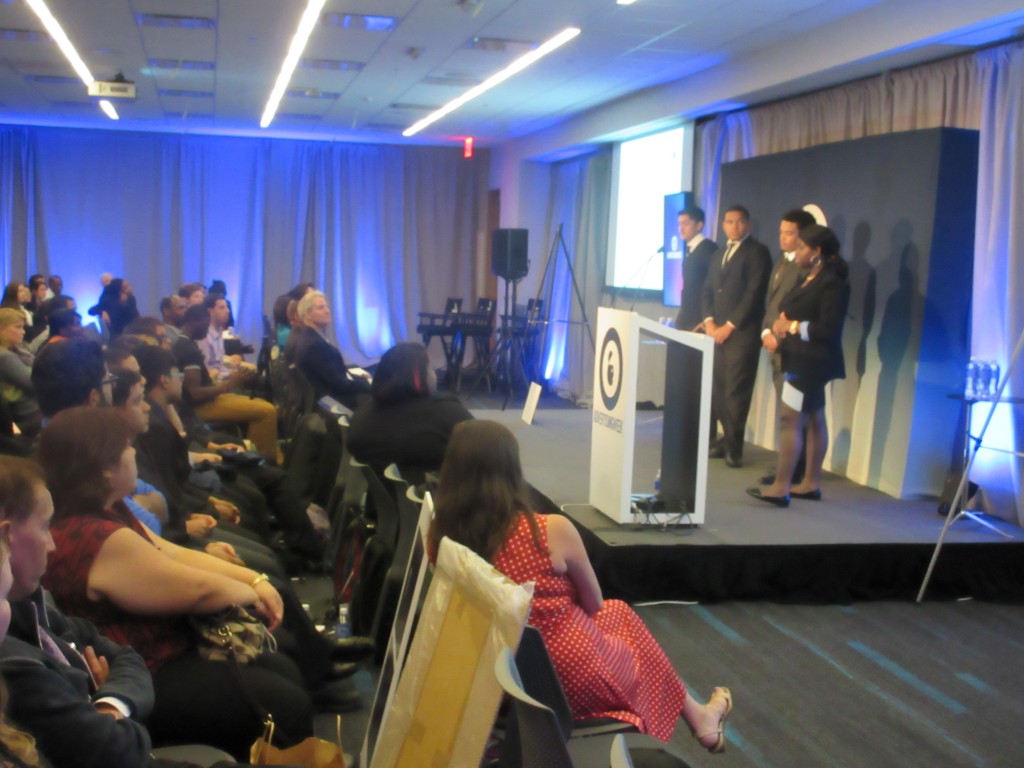 For the weeks leading up to the competition, students and mentors convened with their agency partners at agency offices and worked together on developing a print campaign. In an exciting display of creativity and innovation, students presented their original ads to a panel of advertising experts and an audience of their peers during the Eleventh Annual Advertising Futures Competition.
Agency mentors proudly cheered as the students showcased their talent and original ideas.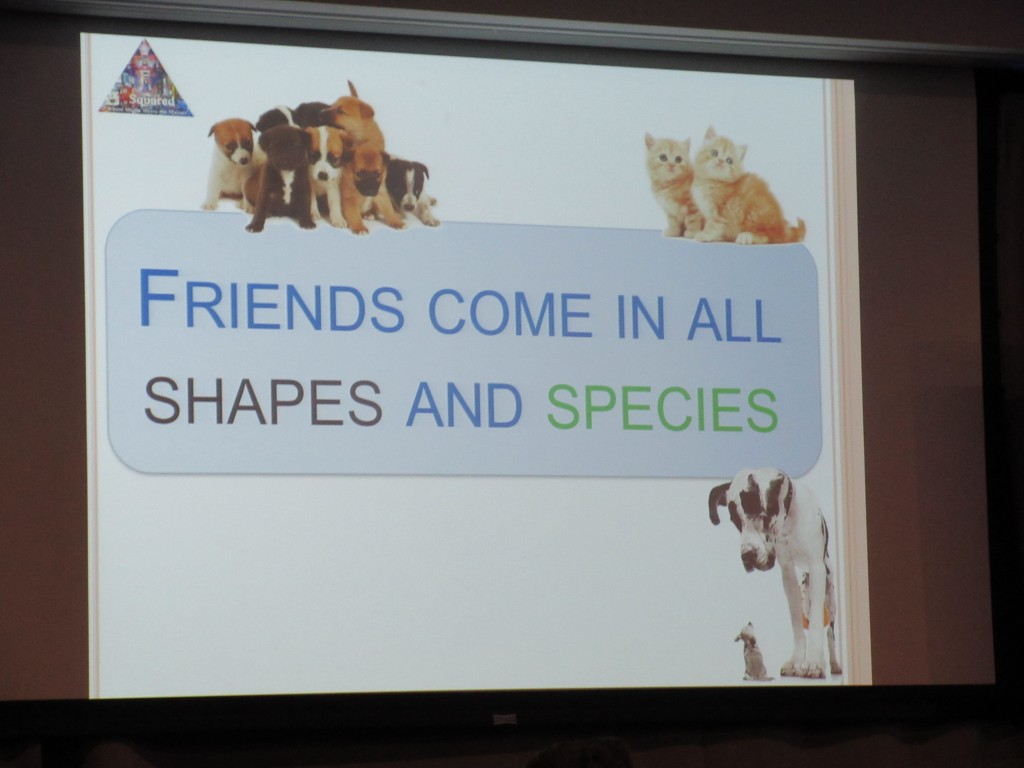 The first place team, from Queens Vocational & Technical High School, mentored by kbs+, impressed the judges with a campaign whose advertisement and slogan, "Shelter Swag", was original, creative, and playful.  Students from Edward Murrow, mentored by Y & R New York, with their slogan "Getta Lotta Love" placed second. Academy of Finance & Enterprise, paired with AKA, finished in third place on the strength of their slogan "Paws, Think, Act."
VEI extends a special thank you to the Advertising Club, Microsoft, and advertising agency mentors who worked with our exceptionally talented students.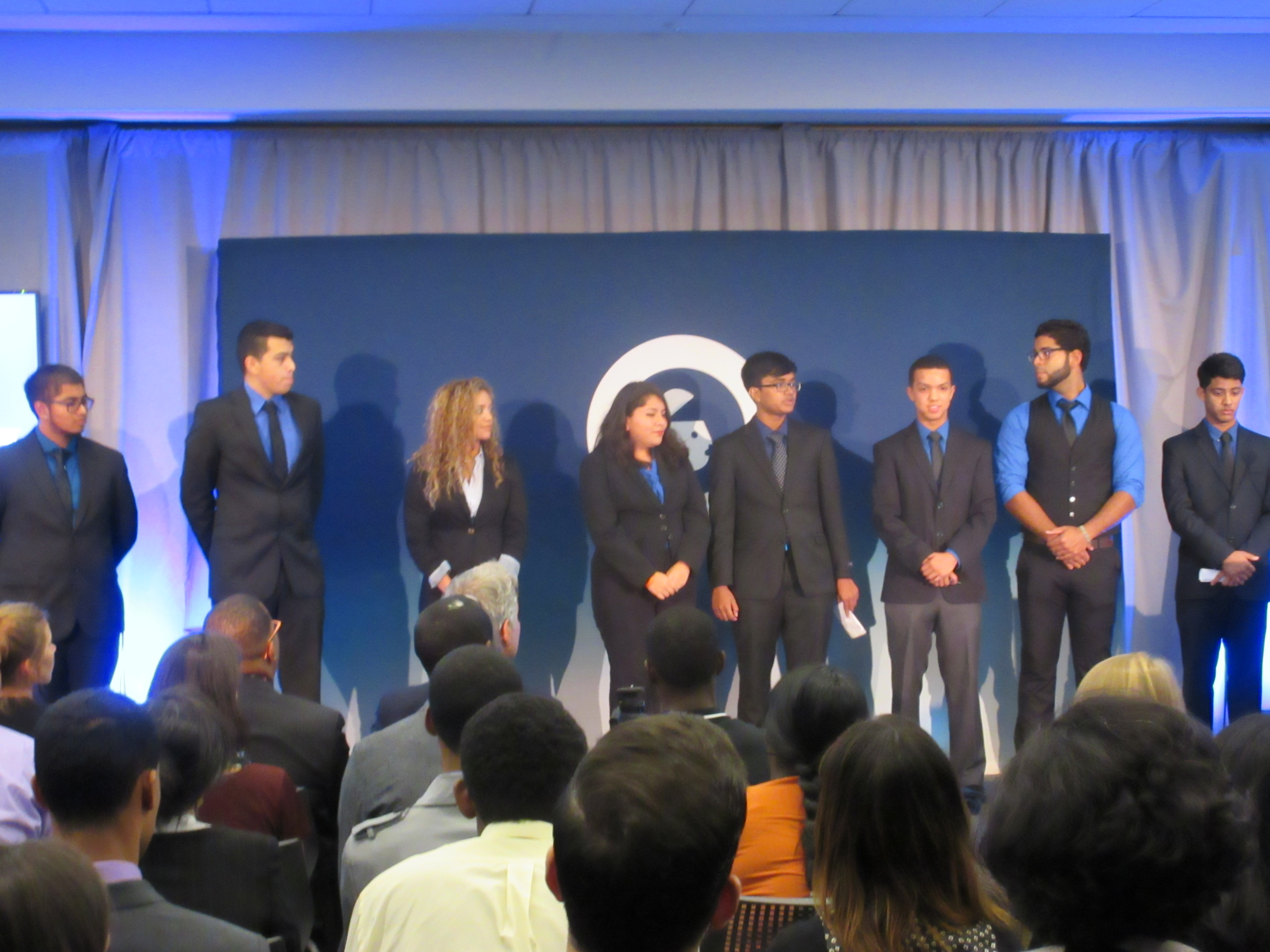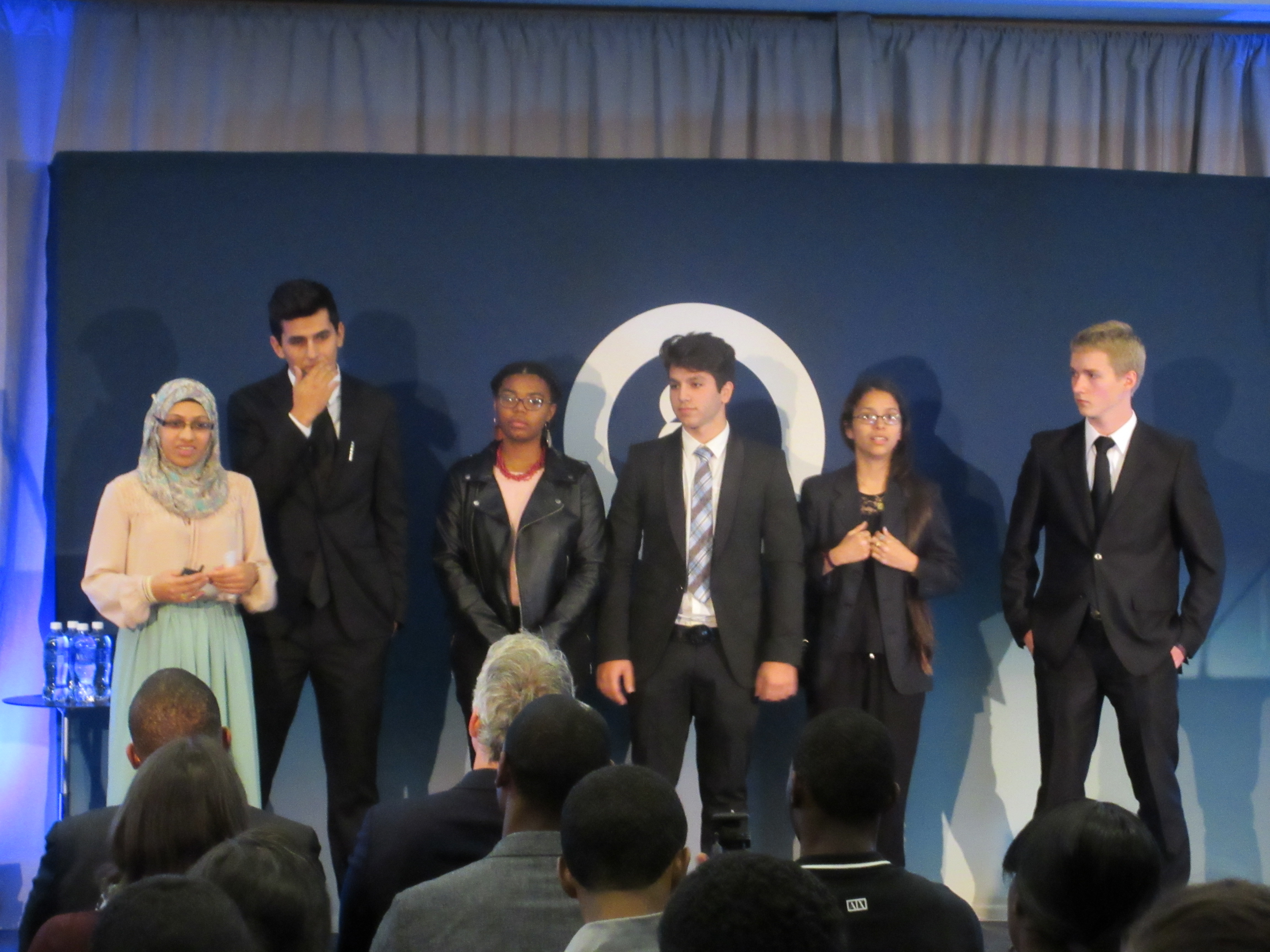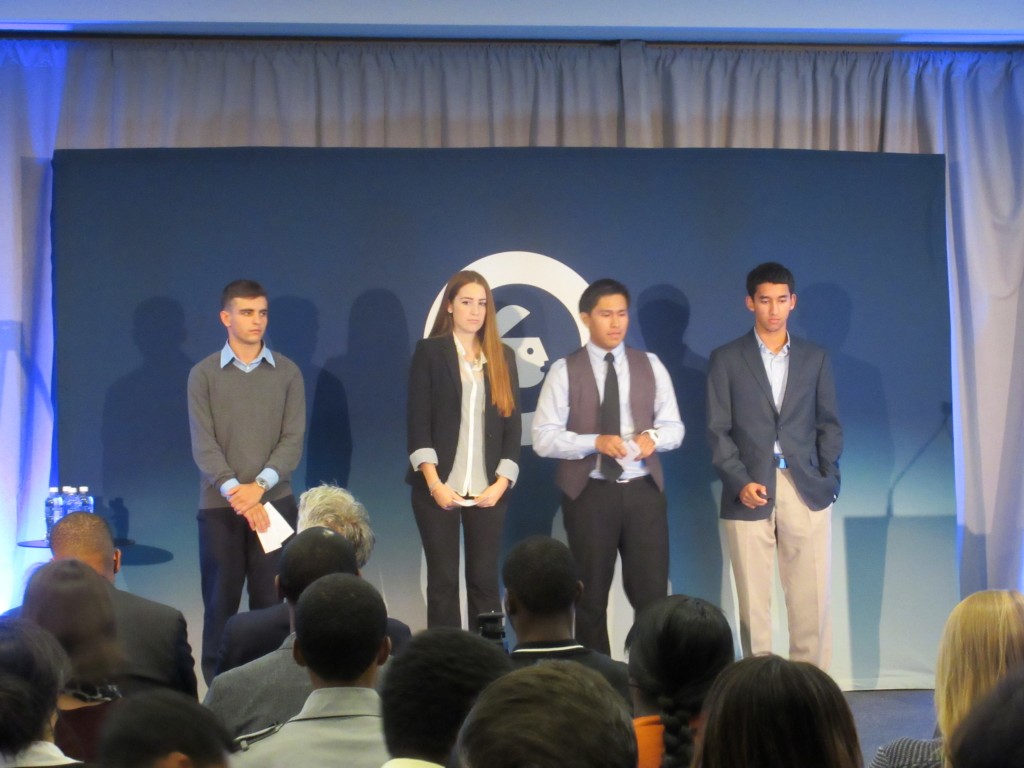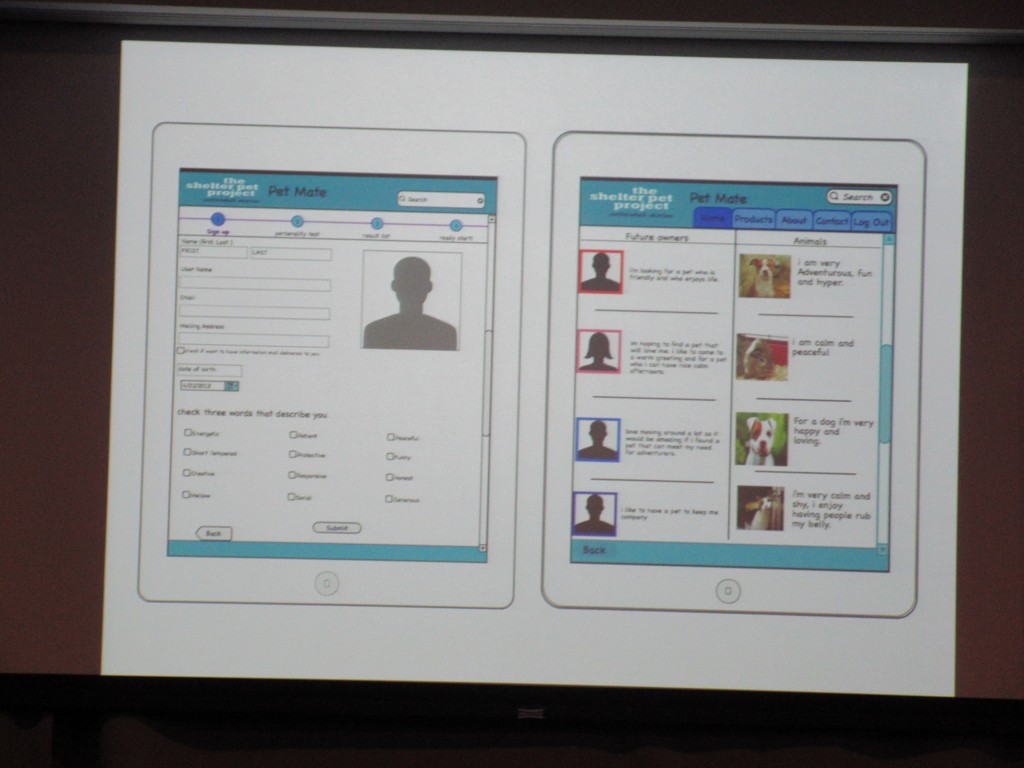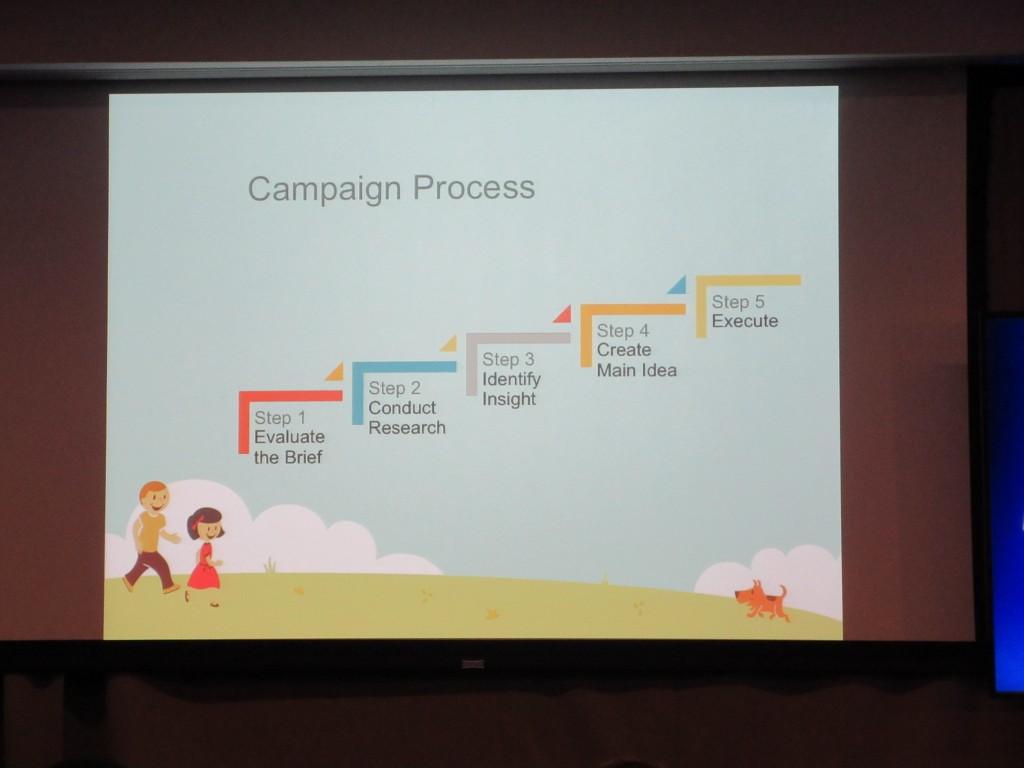 List of Firms and Agencies
| | | |
| --- | --- | --- |
| School | Firm Name | Ad Agency |
| Queens Vocational HS (1st) | S.T.A.R | kbs+ |
| Edward Murrow (2nd) | Brandmark | Y & R New York |
| Academy of Finance & Enterprise (3rd) | Infinite Investment Solutions | AKA |
| Francis Lewis HS | Nuapps | Johannes Leonardo |
| HS of Arts & Technology | Vigor Boot Camp | Saatchi & Saatchi |
| HS of Economics & Finance | LIFE | BBH |
| Jacqueline Kennedy Onassis | Tsquared | McCann |
| Manhattan Business Academy | Versorna | FCB |