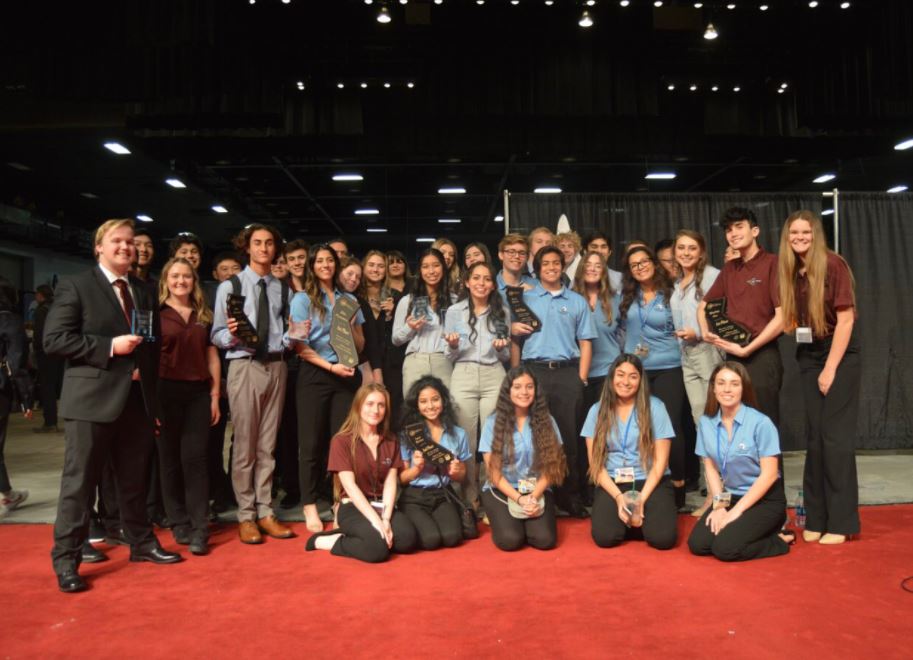 January 17-18, 2018
Bakersfield, CA
Key Stats
1,675 total attendees
50 schools
68 firms
14 Trade Show competitions and State Business Plan competition
Competition Results
Results for top teams in Business Plan, Company Sales Presentation, Marketing Plan, Human Resources, The Perfect Elevator Pitch, Impact Marketing, Job Interview, Sales Materials, Video Commercials, Company Newsletter, E-Commerce Website, Booth Design, Salesmanship, Apprentice, and State Business Challenge can be found at the Competitions Results page.
href="http://veinternational.org/competition-results/#17-18-regional" data-color-override="false" data-hover-color-override="false" data-hover-text-color-override="#fff">
Button Text
Social Media Contest Winners
Anomalous, Bakersfield High School, CA
One VE student sharing his experience at the California State Conference & Exhibition:
https://www.instagram.com/p/BeHmVUQnFQ4/?tagged=veinternational
Grow N' Go, Fountain Valley High School, CA
Some great group shots around the exhibition:
Bloc, South Pasadena High School, CA
Students from Bloc working hard at their booth:
BLOC's trade fair was a success! It was wonderful meeting all of you and we hope you enjoyed your time as much as we did! #veinternational #sphsbloc #modular #furniture #adulting pic.twitter.com/KAYbPXUbvz

— BLOC (@vei_BLOC) January 19, 2018
Participant Quotes
"Just wanted to say that my kids had a blast in Bakersfield. The feedback we got from judges on the live presentations was great and even though they have lots to improve the comments were positive and constructive. Just wanted to say great job with the trade show."
– Derek Wood, California VE Facilitator, La Mirada High School

"I really enjoyed judging the teams. It's nice to know that students are working so hard on their presentations!"
– Donna McGroarty, VE Volunteer Judge

"The State Trade show is such an amazing competition to take part in, especially for my second time around. There is nothing more rewarding than working hard for months in order to perfect our business plan and finally being able to present it in the final round."
– Madeline Rivera, Anomalous CEO
Photos
Thank You to Our Supporters
Sponsors:
Chevron
Doing What Matters Most for Business
Kern High School District
Regional Occupational Center & CTE Programs
Special Guest Speakers:
Christopher Salute, Assistant Dean of LIU Global, Long Island University, New York
Kassie Mullican, Outreach, Communications and Public Affairs Assistant for School of Business & Public Administration at CA State, Bakersfield
Mahmud Wazihullah, Director of Entrepreneurship Institute at Mercy College, New York
Nick Chapman, President and National Program Director, VE
Thank you also to the volunteers who helped with the pre-conference preparations, judged all of the competitions, and assisted at the conference & exhibition events. There were 175 volunteers on site during this two-day event!