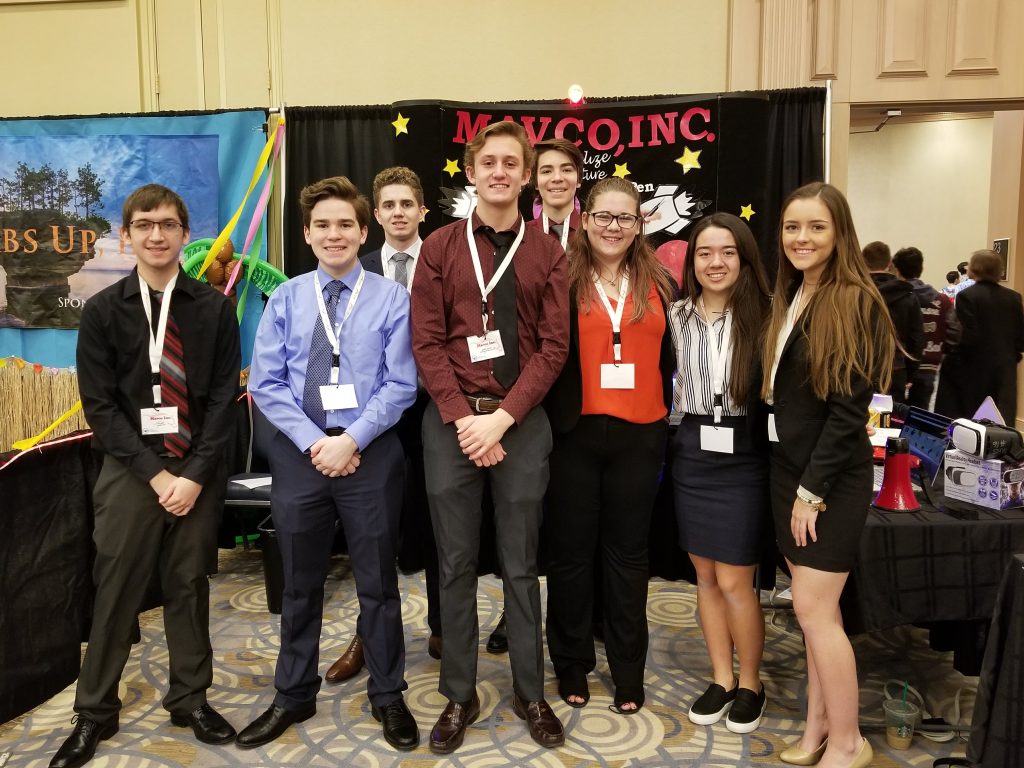 Friday, February 2, 2018
Donald E. Stephens Convention Center
Chicago, IL
Key Stats
860 Total Attendees
39 Schools
60 Firms
800 Students
30 Volunteers
Competition Results
Results for top teams in Advanced Website, Basic Website, Best Booth, Impact Marketing, Marketing Plan, Newsletter, Salesmanship, Sales Materials, Speed Interview and Video Commercial can be found at the Competitions Results page.
href="http://veinternational.org/competition-results/#17-18-regional" data-color-override="false" data-hover-color-override="false" data-hover-text-color-override="#fff">
Button Text
A big thank you to the following individuals for judging competitions:
Thank You Judges
Faith Marrera, Active Souls
Kingsley Smith, ComEd
Eric Hatczel, Geneva High School
Dan Quero, Holy Trinity High School
Paul Baranowski, HSBC
Mahmood Pervaiz, HSBC
Ravi Verma, HSBC
Anindya Mukherjee, HSBC Bank North America
Satish Firake, HSBC Bank USA N.A
Kateland Beals, IBM
Cathy Bromberg, IBM
Andrew Kraus, IBM
Nathan Roberto, IBM
Andrew Fekete, Indian Prairie School District 204
Brian Avery, Intelerad Medical Systems
Cindy Jonke, Junior Achievement of Chicago
AnnMarie Krol, Krol Designs
Kayla Hansen, Maine Township District 207 Career Coordinator
Laura Wilkens, Maine Township High School District 207
Laura Cook, Maine Township HS D207
Rebecca Stewart, Maine Township HS, 207
Nic Zito, Rev3 Innovation Center
Dan Quist, Timothy Christian Schools
Frank Rivera, V2M2 Group
Jason Schmidtgall, Waubonsie Valley High School
Joe Ahmann
George Bora
Amy Saldivar
Social Media Contest Winners
Marauder Enterprises, Oscar A. Carlson High School, MI
A powerful team in pink with their award-winning booth:
Had a successful time at the Great Lakes Trade Show. 2nd Place in booth competition & top 25% for basic website contest. #VEinternational pic.twitter.com/oOvl6NOr8D

— Brenda Bechtol (@BechtolBrenda) February 2, 2018
Core Inc., Timothy Christian High School, IL
A Core Inc. employee excited to connect with potential customers:
Xtreme Comfort, Inc., St. Charles East High School, IL
A Xtreme Comfort helicopter finds a new home with this raffle winner:
Participant Quotes
"As a judge, it's always impressive to see what the students come up with for their booths. I'm always blown away by the creativity and uniqueness each booth brings to the tradeshow."
– Dan Quist, Booth Judge

"I love being a part of a tradeshow that is so close to home. It's a lot of fun to go to a huge trade show where we get to go all out on booths and competitions."
– Molly McBean, CEO of Clever Contraptions

"It was a great learning experience… a lot of chaos but real fun."
– Treston Sparks, GoldenRam
Photos
Thank You to Our Supporters
We appreciate our business partners that help support the VEI program through speakers and judges. Thank you to Long Island University for speaking at the opening session and having a table for students to ask questions.
In addition, we thank the following individuals contributed through speaking at the opening session:
Mrs. Tina Augustus, Owner of Elevate Services
Mrs. Annette Phillips, Partnership Development Specialist for the Illinois Student Assistance Commission (ISAC) in the Division of College Access and Outreach
Thank you to the Donald E. Stephens Convention Center for hosting the event.