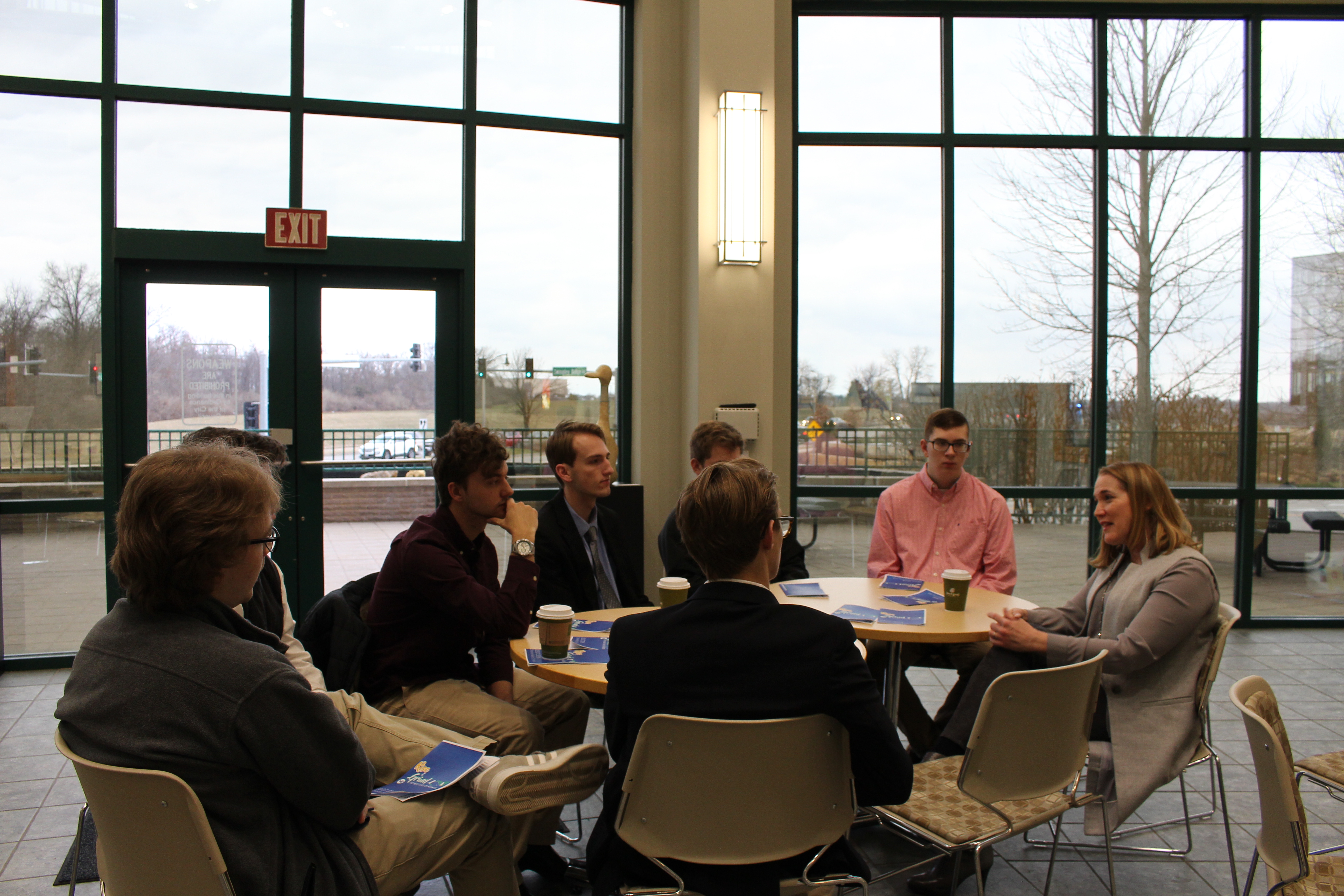 On March 7, 2018, Parkway High School in St. Louis, Missouri, hosted the VE spring networking event entitled: "Rise and Grind: Taking your VE Experience to the Next Level." The event was put together by VE firms, Global Goodies VE and VIVID+, with the support of their coordinator, Emanuel Young.
Approximately 45 students from Clyde C. Miller, Parkway South, and Parkway West High Schools attended the event. Two prospective VE teachers and the CTE Administrator from St. Louis Public Schools joined in to witness the young leaders from around the city connect and do business with one another. Kevin Harrman of Bridges for Education and Jillian Tedesco of Fit Flavor shared some of their own inspirational career advice to the students in attendance.
Read a Post About One Student's Event Experience
"I am so glad to have the opportunity to hear from so many knowledgeable business men and women," said Sebastian D.
Read more about Sebastian's experience here: Rise and Grind Recap.
Photos