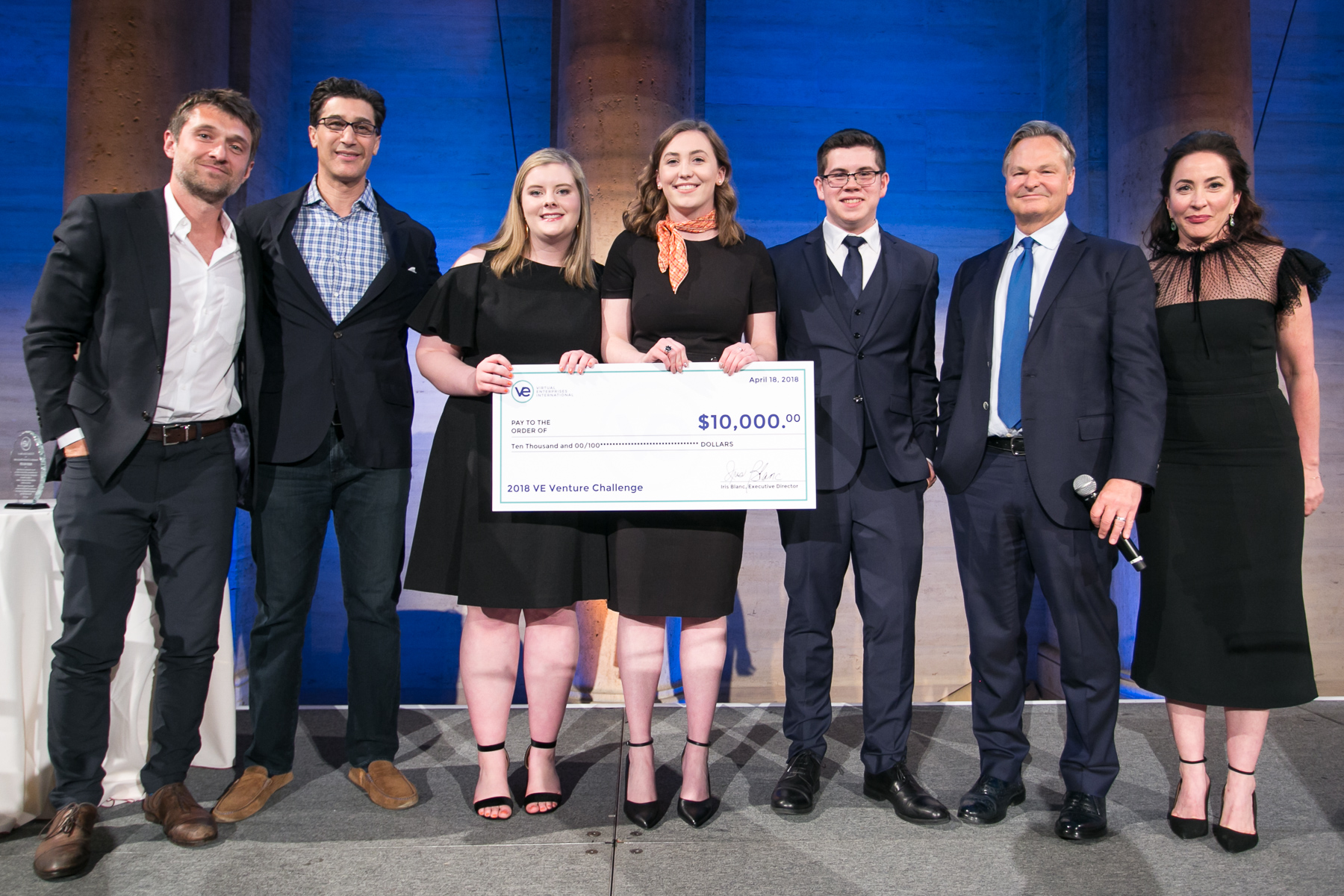 Global Entrepreneurship Week (GEW) is a celebration of innovators who dream big and launch startups that bring ideas to life. Each November, GEW reaches millions of people through local, national and global events and activities. From large-scale startup competitions and workshops to small, community discussions – GEW reaches new audiences and connects participants to a network that can help them take the next step, no matter where they are on their entrepreneurial journey.
VE asks the question, "What happens when we give students the chance to run a company?" The program is centered around providing students with the opportunity to get hands-on experience with starting and running a company, interacting with thousands of other student-run companies around the world and connecting with entrepreneurs and industry professionals from the real world.
Since Global Entrepreneurship Week introduces entrepreneurship to young people around the world, VE has partnered with the Global Entrepreneurship Network to provide U.S. schools with inspiration and activities for fostering an entrepreneurial mindset. Featured activities include pitching a social venture idea, inspired by the 2019 VE Social Venture Challenge, a founder's story activity, running a business pitch competition with a local Chamber of Commerce, and learning from a real-world business.
href="https://genglobal.org/sites/default/files/imceFiles/Virtual%20Enterprises%20International_0.pdf" data-color-override="false" data-hover-color-override="false" data-hover-text-color-override="#fff">
Button Text
href="https://genglobal.org/gew-youth" data-color-override="false" data-hover-color-override="false" data-hover-text-color-override="#fff">
Button Text
Why Support Entrepreneurship in High School?
High school exists to prepare young people for their futures. In a rapidly-changing world, there is a growing number of pathways people can pursue to ensure they have fulfilling, financially secure lives. These pathways include working for existing organizations, starting new organizations, working in industries and roles that have existed for centuries, and working in industries and roles that don't yet exist.
Entrepreneurship education and developing an entrepreneurial mindset have the benefits of preparing students for success in a dynamic world by fostering creative problem solving skills, leadership skills, collaboration skills, and many other key skills and competencies. Additionally, entrepreneurship education helps students integrate and apply what
they learn through traditional subjects such as science, language learning, and history, serving as a way to make school learning more relevant and providing more context for students to understand these subjects and practice what they learn.
href="https://twitter.com/hashtag/GEW2018?src=hash" data-color-override="false" data-hover-color-override="false" data-hover-text-color-override="#fff">
Button Text