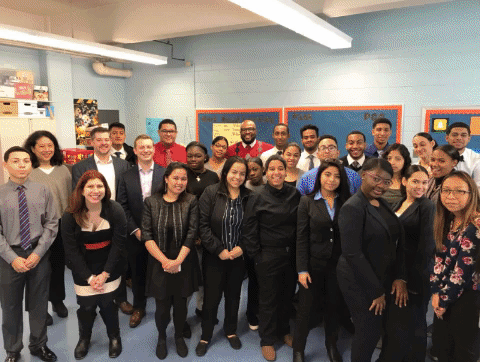 At VE, we are creating a generation of young people who are prepared for fulfilling, financially secure futures. For #GivingTuesday 2018, VE classrooms from around the U.S. opened their doors to give visitors an inside look at the future of work.
Participating schools included:
The Business of Sports School, New York, NY
Centennial High School, Bakersfield, CA
Century High School, Santa Ana, CA
Dos Palos High School, Merced, CA
Elizabeth Learning Center, Cudahy, CA
Elmwood Park High School, Elmwood Park, IL
Genesee Career Institute, Flint, MI
Murrieta Valley High School, Murrieta, CA
South Pasadena High School, South Pasadena, CA
West Hempstead High School, West Hempstead, NY
View a photo gallery from the classroom visits here.
Follow VE on Twitter and Instagram to get inside looks at VE classrooms throughout the whole school year.