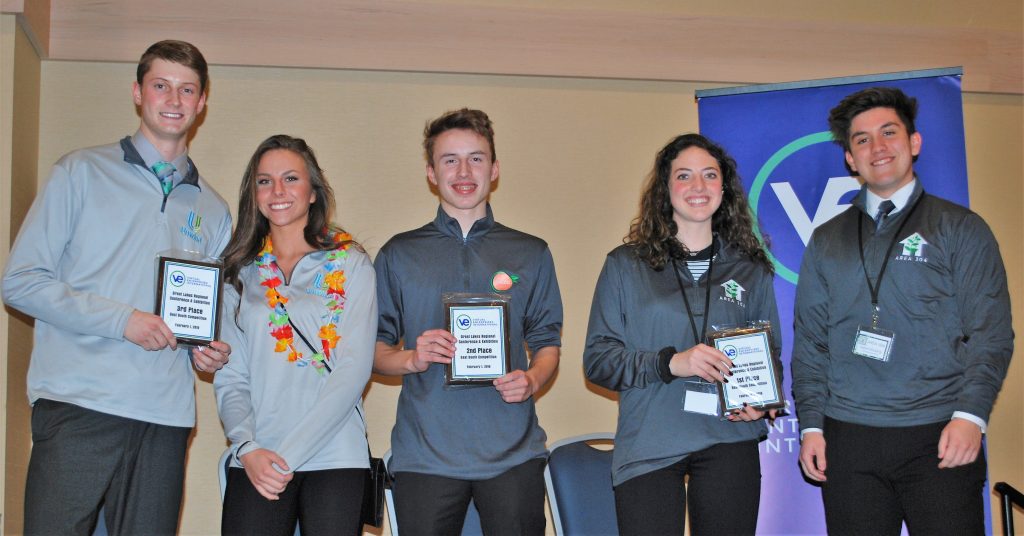 Great Lakes Conference & Exhibition
Friday, February 1, 2019
Donald E. Stephens Convention Center
Rosemont, IL
---
Key Stats
800 total attendees
750 participating students
43 firms
30 volunteers
25 schools
12 competitions
Student Highlights
When Education Reporter Adriana Cardona-Maguigad from Chicagoland's NPR affiliate WBEZ 91.5 arrived at the 2019 Great Lakes Conference & Exhibition with microphone in hand, many people took notice. Several students contributed to her story, which aired on February 4 and published on the WBEZ news website. Congratulations to the following students who were featured:
Read the full story: "Student Entrepreneurs Run Businesses In Virtual World"
Photos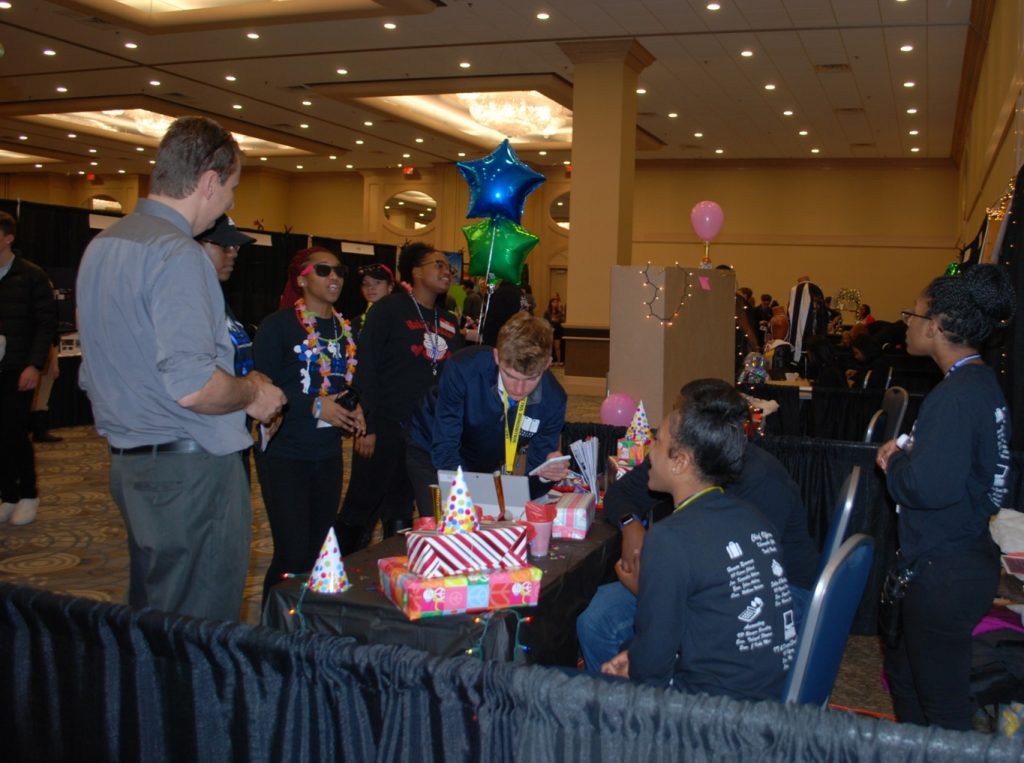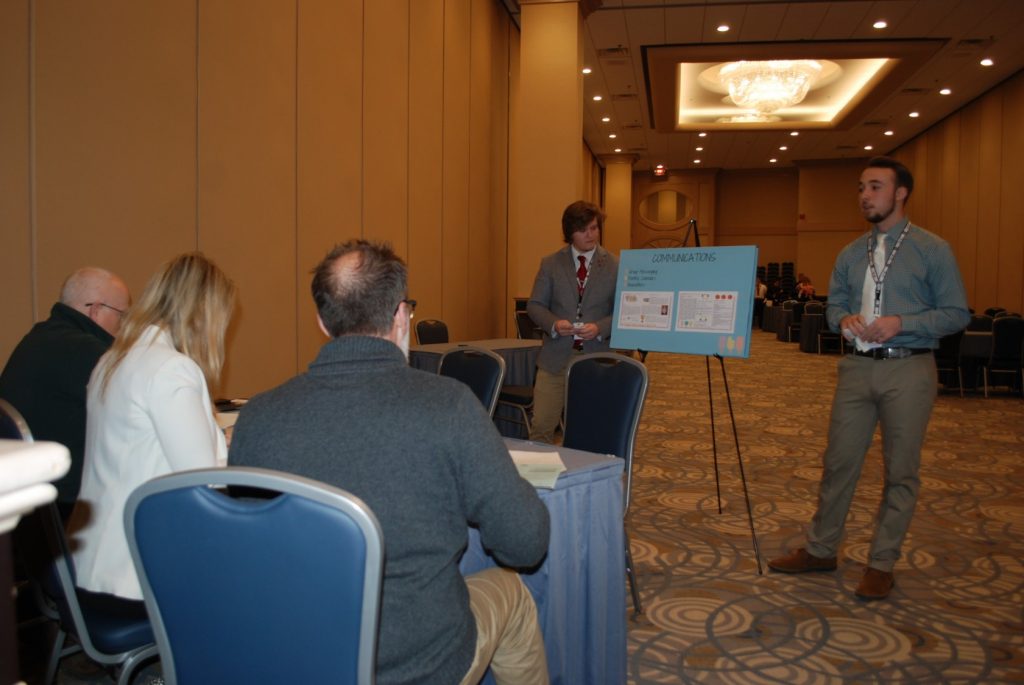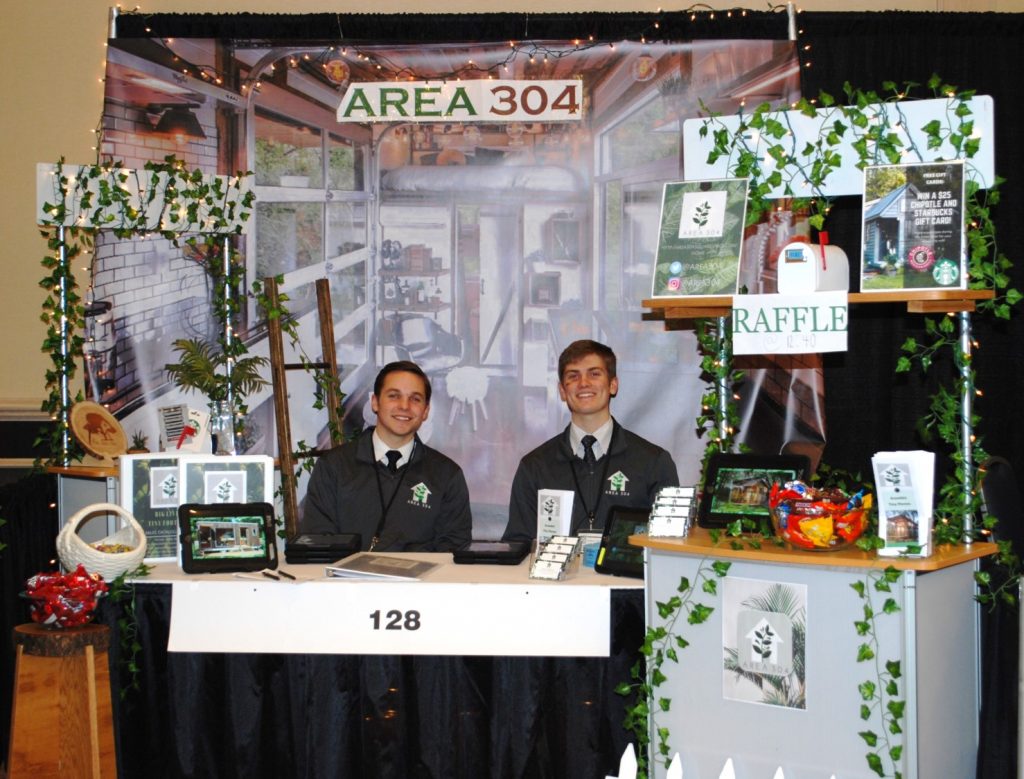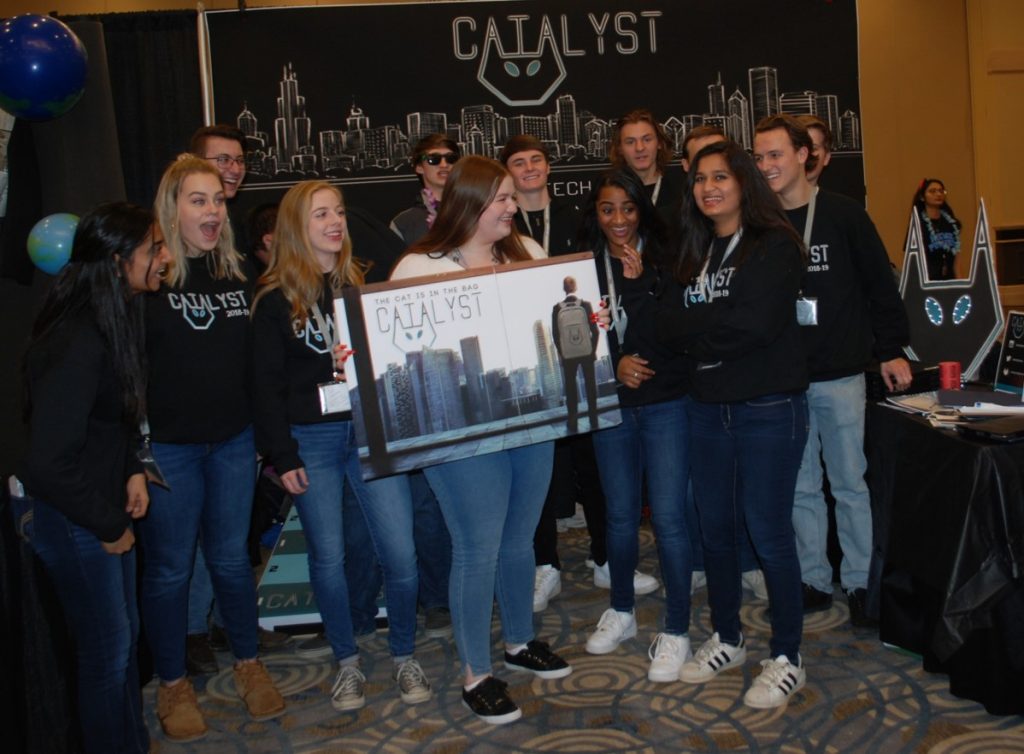 Competition Results
Results for top teams in Advanced Website, Best Booth, Company Newsletter, Elevator Pitch, Finance, Impact Marketing, Human Resources, Marketing Plan, Sales Materials, Sales Pitch, Video Commercial can be found at the Competitions Results page.
href="https://veinternational.org/competition-results/#18-19-regional" data-color-override="false" data-hover-color-override="false" data-hover-text-color-override="#fff">
Button Text
Social Media Contest Winners
Apex Entertainment, Neuqua Valley High School, Naperville, IL
The Great Lakes Trade Show is under way! Stop by Booth 221 to meet Skeddy & The Meatballs in the flesh. #VEInternational pic.twitter.com/o2gC2pswSm

— Apex Entertainment (@ApexNVHS) February 1, 2019
Legacy, Neuqua Valley High School, Naperville, IL
Congrats to @l_vaishali and @MRYM_THR for their raffle wins, courtesy of @limitless_vei and @ApexNVHS. We had a lot of fun at #vegreatlakes; thanks to everyone at #VEInternational for everything you did to make this possible pic.twitter.com/yk6F0tCs1C

— NVLegacyVEI (@LegacyVEI) February 1, 2019
MetaNova, Metea Valley High School, Aurora, IL
GREAT LAKES TRADESHOW WAS A SUCCESS? thank you to everyone who made it possible!! #veinternational pic.twitter.com/qDyXqYZIcZ

— MetaNova (@MVMetaNova) February 1, 2019
Participant Quotes
From Area304, Geneva CUSD #304, Geneva IL:
"The day was an amazing experience filled with motivated students and incredible work." – Eileen Drew
"The Great Lakes Conference & Exhibition was a fun time where I met with serious, friendly, and amusing people who made this a great learning event." – Aaron Stocking
"The atmosphere of young, enthusiastic business students is truly exciting for everyone there." – Collin Wessel
Rob Yusko, 1st year VE Facilitator, Airport High School, Carleton MI:
"Being a first year VE teacher I had no idea what to expect heading into this process. I quickly learned the student led classroom that I had heard so much about was not only an effective way for students to learn, but my class was getting a reputation for being one of the most engaging in the entire school."

"The Trade shows, in my opinion, are truly the capstone 'project' of VE. Students have opportunities to present to judges, set up their booth, and most importantly buy and sell products to other students. This buying / selling interaction at the Trade show is such an instrumental part of students learning. Having to approach different students and sell products is a nerve-racking experience at first, but students soon build confidence in themselves and their abilities. The ability to build relationships with not only their classmates but their peers throughout the country is something that makes VE very unique."
Wendy Schmitt, Great Lakes Regional Director:
"In spite of record-breaking cold temperatures resulting in a number of challenges, this year's exhibition was yet another outstanding event! From competitive presentations to networking to dynamic booths and sales pitches, all of the feedback I received from students, staff, and volunteers praised the organization and success of the 2019 Great Lakes Conference & Exhibition!"
Nick Ioriatti, St. Charles North VE alumnus, Keynote Speaker:
"VE gives you a taste of today's business environment that the rest of the high school curriculum cannot. To see this event in action as an alumnus of the program only further solidified my opinion."
Sponsor Thank You
Thank you to Long Island University and HSBC for their support of the 2019 Great Lakes Conference & Exhibition! Sincere appreciation also goes to all of the volunteers who helped with pre-conference preparations, judged our competitions, and assisted with each of the Conference & Exhibition events. We are truly grateful for our wonderful team!