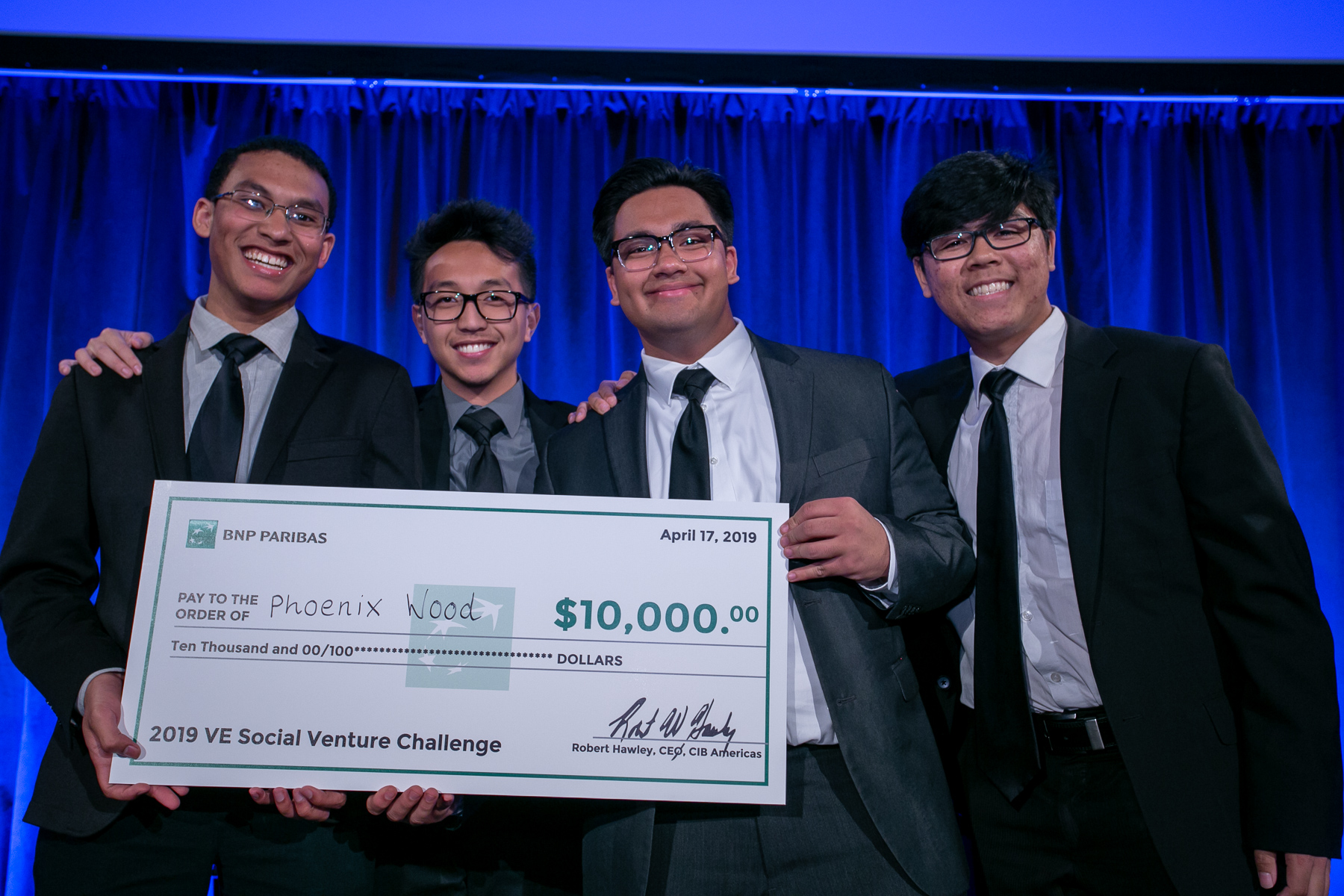 Students from Phoenix Wood with their $10,000 check for winning the 2019 VE Social Venture Challenge. Pictured left-to-right: Kamaal Walker, Mikhail Ocampo, Samir Mody, Jeyrik Paduga
Congratulations to Phoenix Wood from Stockdale High School in Bakersfield, CA, winners of the 2019 VE Social Venture Challenge. Thank you to BNP Paribas for sponsoring the challenge and Jay Novik of Black Diamond Capital Partners for sponsoring this year's prizes.
Special thanks to the night's honorees and titan business leaders of the VE Social Venture Challenge judges' panel: Helen Avery, Editor, Euromoney Magazine; Robert W. Hawley, Jr, CEO of CIB Americas and Head of Global Markets, Americas; Jeff Raider, Co-Founder, Harry's and Co-Founder, Warby Parker; Jay Williams, ESPN Host, Former NBA Star and the 2019 Joseph P. Delaney Alumni Award Recipient, Leilah Doran.
We'd like to thank our Board of Directors, Gala Dinner Committee, and all of our supporters for a successful and inspiring evening!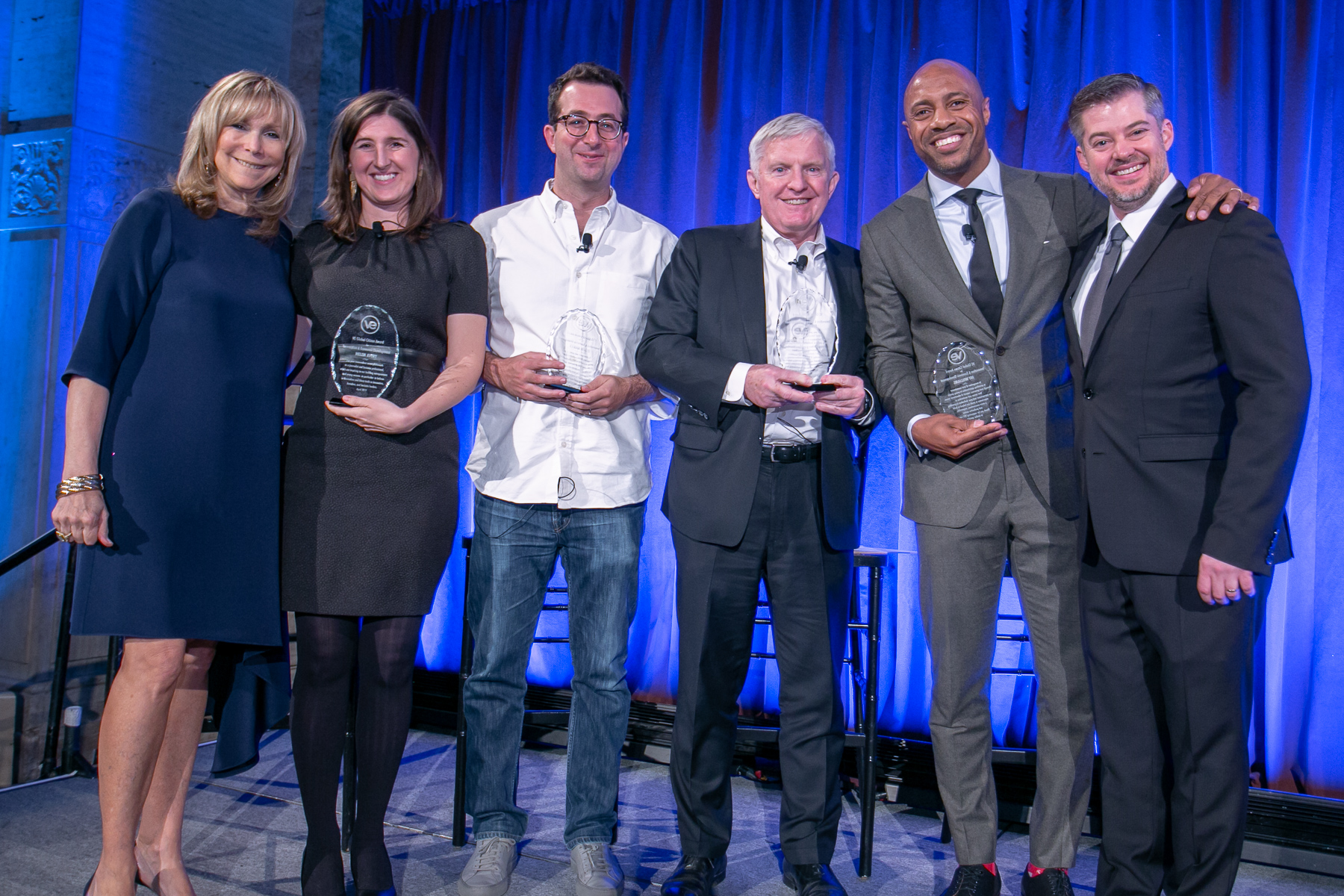 Pictured left-to-right: Iris Blanc, Founder, VE; Helen Avery, Editor, Euromoney Magazine; Jeff Raider, Co-Founder, Harry's and Co-Founder, Warby Parker; Robert W. Hawley, Jr, CEO of CIB Americas and Head of Global Markets, Americas; Jay Williams, ESPN Host, Former NBA Star; and Nick Chapman, President, VE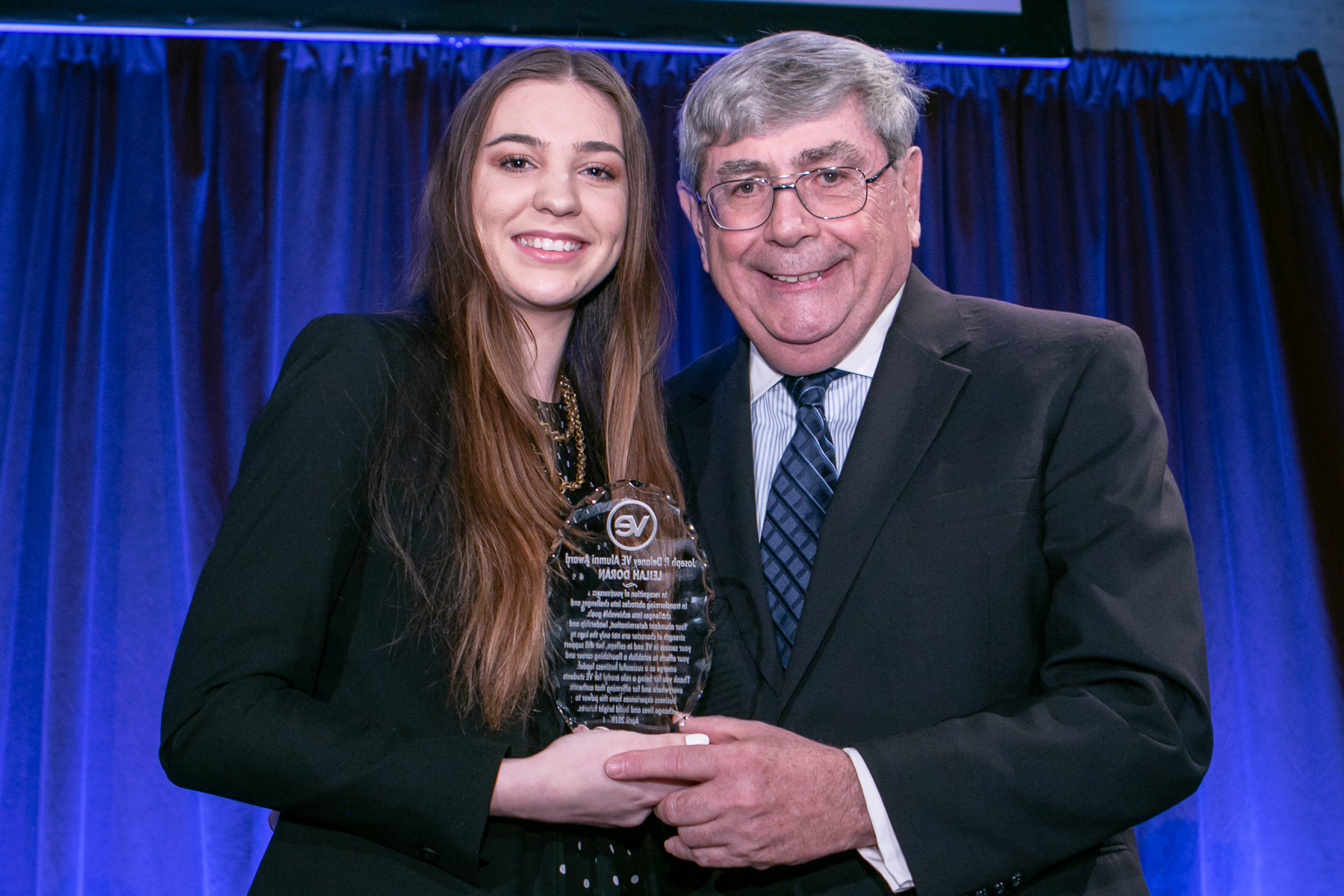 Leilah Doran (left) accepting her Alumni Award, presented by Joe Delaney (right)