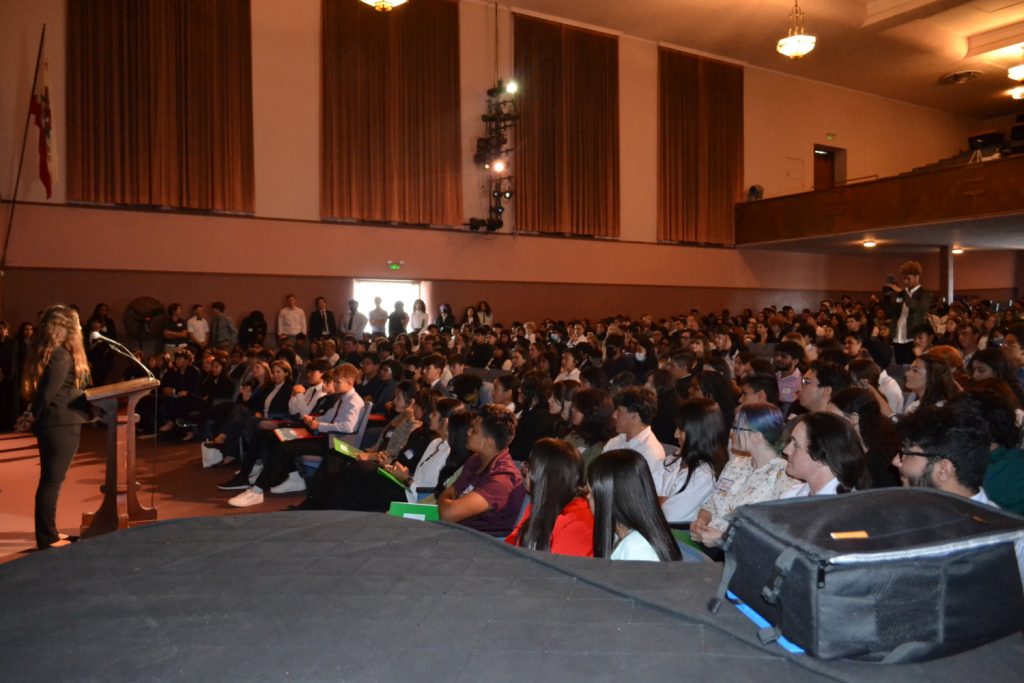 On Thursday, October 13, 2022, many of our VE firms in the Western region came together to participate in an exciting leadership day hosted by South Pasadena High School! With almost 450 high school students in attendance, this turned out to be one of our largest leadership training days across the country. Starting off the school year on the right foot, these students met with business professionals across industries, showcased their presentations, and connected with other firms. The workshops covered a range of topics such as graphic design, the best networking practices, and the roles that ethics and law play in business. The sense of community was undeniable, as students walked away connected to more business professionals and other schools in their region. We are excited to see students leverage those connections and use what they learned to take their businesses to the next level this school year!
A special thank you to South Pasadena High School, the SPHS Virtual Enterprise Advisor and CTE Teacher, Cathy Mason, our Western regional director, Teri Jones, our Western program coordinator, Amy Risner, and all of the local business partners, teachers, and students who made this event so special. 
To read more, head over to South Pasadenan for Alisa Hayashida's coverage of the event.