Contributed by Trish Vanni
The energy was high as 2,120 students from 73 participating schools convened for VEI's Long Island Regional Conference and Exhibition, held on January 10 and 11.  Hosted by Long Island University, Post, the gathering highlighted both the entrepreneurial creativity of student teams and their creative work in developing interesting, viable businesses. 
The conference and exhibition included a business plan competition where small groups from each school presented their business plans and received feedback from the judging panel. Presentations were both oral and written, showcasing the innovation of these budding entrepreneurs. Judges included both educators and business professionals.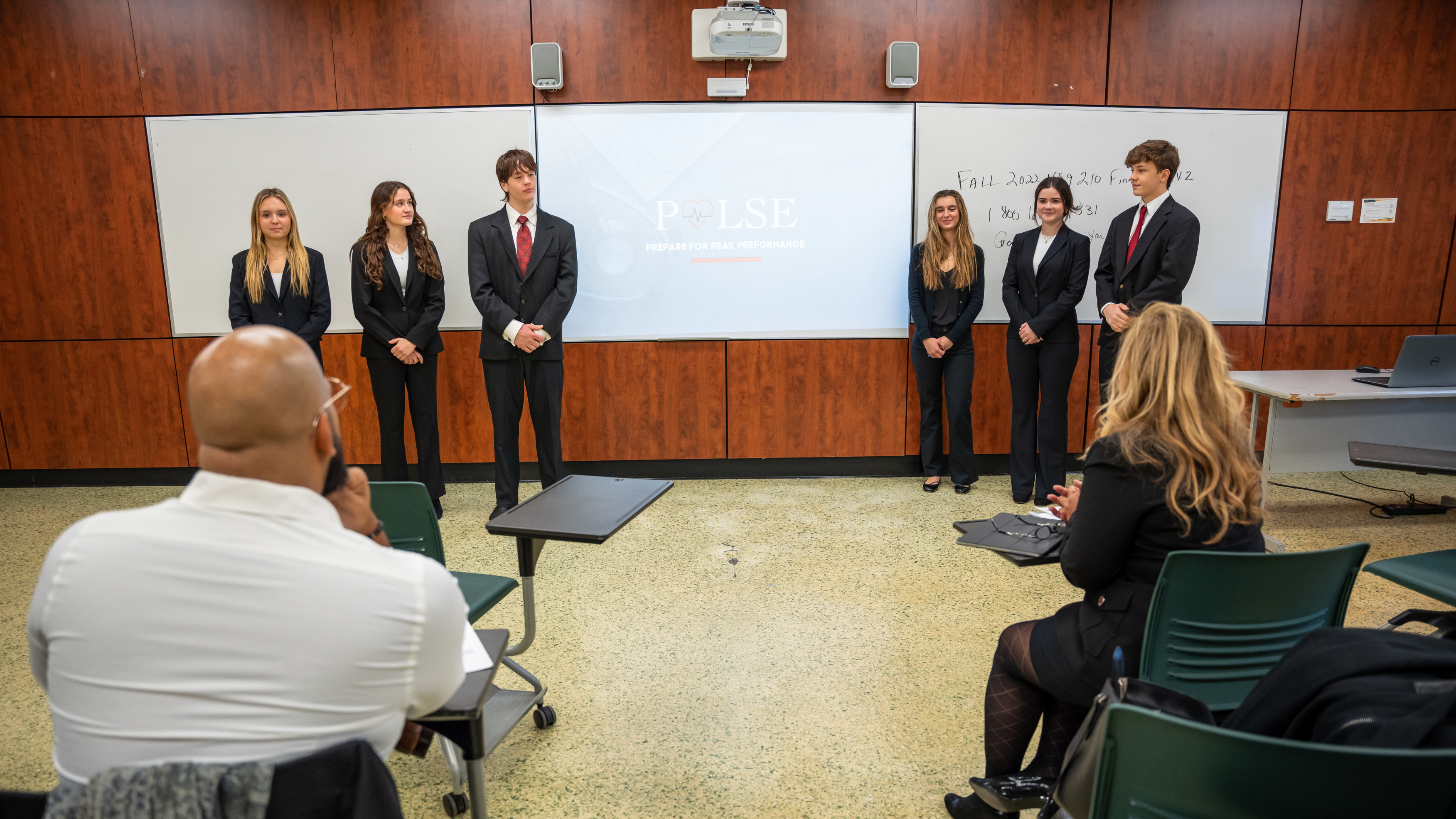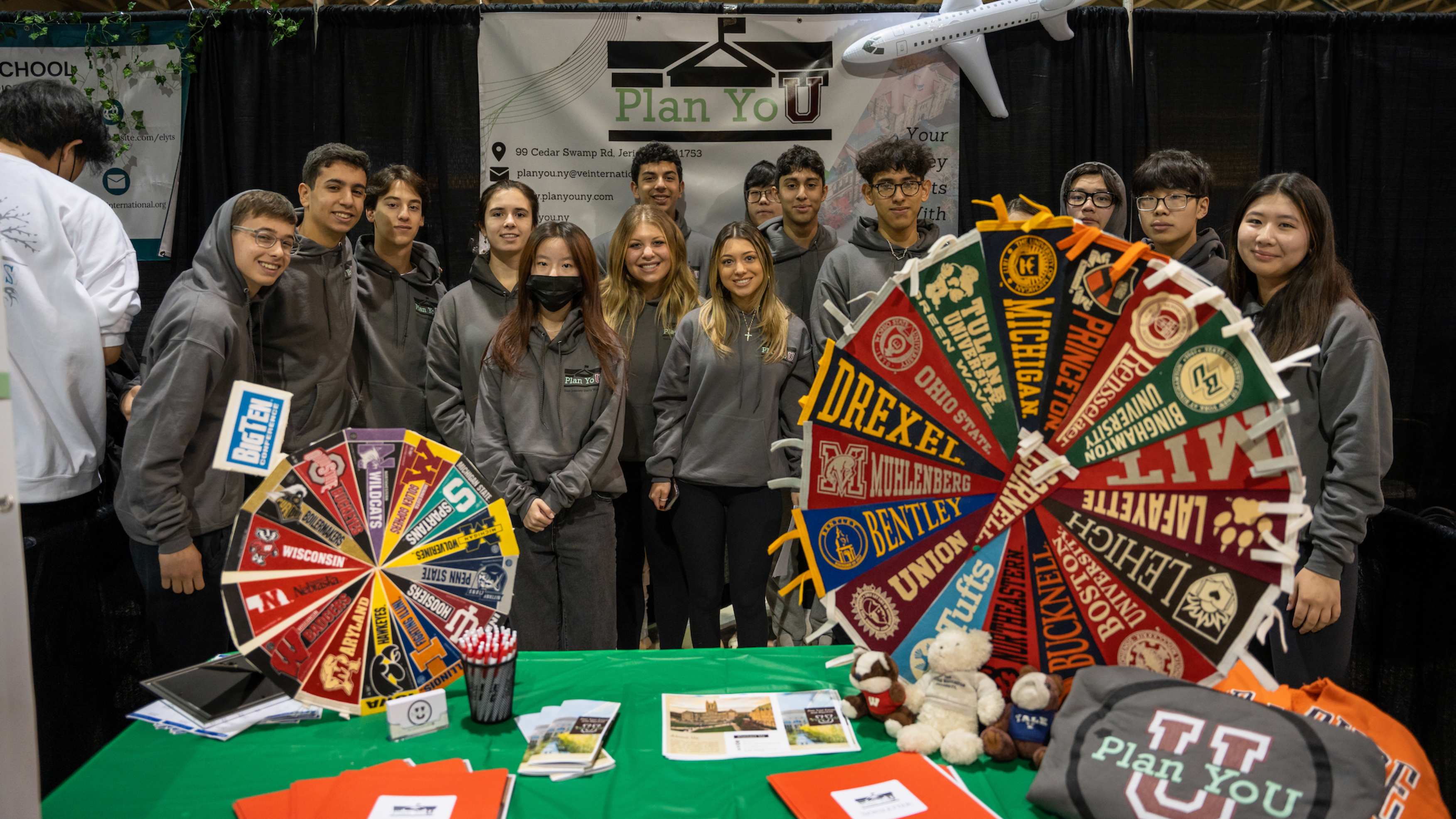 The event also included a trade show competition, where teams presented the booth they've designed for their VE firm and conducted business-to-business sales. Schools staged these booths and developed booth incentives that fit for their company. Products range from protein power, recycled jewelry, peer-to-peer tutor services, edible utensils, college student laundry services and more.  
VE-JV students were invited to experience the event as well. Long Island is among the fastest growing VE-JV regions; five middle schools with more than 250 representatives attended.  West Hempstead VE-JV won the Gold Level award for their booth design, which showcased their interchangeable shoes, spirit wear, and accessories.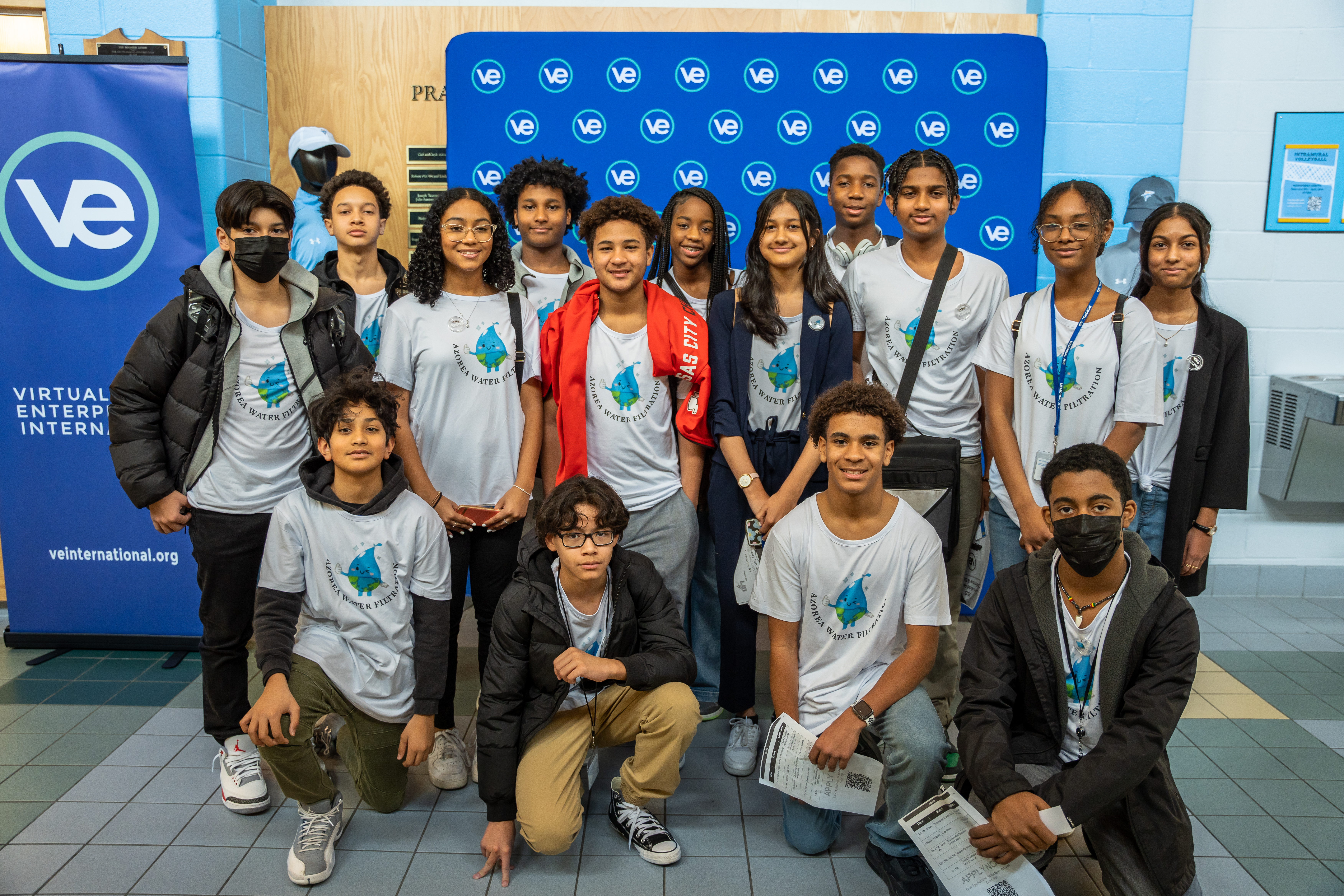 Trade show sponsor Jovia Federal Credit Union provided invaluable on-site support, including professionals to act as judges. Event judges consistently bring real-world feedback to participants from their considerable professional experience and expertise.  Jovia also displayed their company's trade show booth, providing students first-hand engagement with how a firm showcases products and services, and communicates effectively about them in that face-to-face setting.  Jordan Kaplan from Jovia Federal Credit Union observed, "I think that these educators are doing a great job advising and guiding students to reach their potential as great businesspeople."
Dean Chris Bates from the College of Management at LIU echoed this sentiment, noting that, "VE is teaching students the skills employers are looking for today – they are looking for high-achieving students with presentation and communications skills developed through work-based learning – and teamwork."
Virtual Enterprises Internationl leaders and participants extend thanks to Long Island University, and in particular Dr. Kimberly Cline, President, Sara Panarelli, Director of Admissions, Gail Luksch, Executive Assistant to the Vice President for Academic Affairs, Michael Berthel, Vice President for Student Affairs & Enrollment Management/ Chief of Staff, Bree Arkay-Leliever, Associate Director of Admissions Events and Operations for all they did to support this successful event.