Contributed by Trish Vanni
On November 17, 2022, nearly 900 students, staff, volunteer judges, and guests from Illinois, Michigan and Minnesota attended the VE Midwest Conference & Exhibition at the Donald E. Stephens Convention Center in Rosemont, IL. Student employees from 42 firms gathered to promote and sell their virtual products and services, network with students from other firms, and compete in 10 separate competitions including Best Booth and Outstanding Salesmanship, as well as in competitive presentations focused on Human Resources, Marketing and Finance. 
Although the weather of the upper Midwest was chilling down, the competition was heating up in all areas. This was the culmination of months of hard work, including special coaching sessions attended by 25 firms prior to during the competition exhibition. These firms received expert input from business mentors to help fine-tune their presentations prior to the upcoming National Business Plan State Competitions.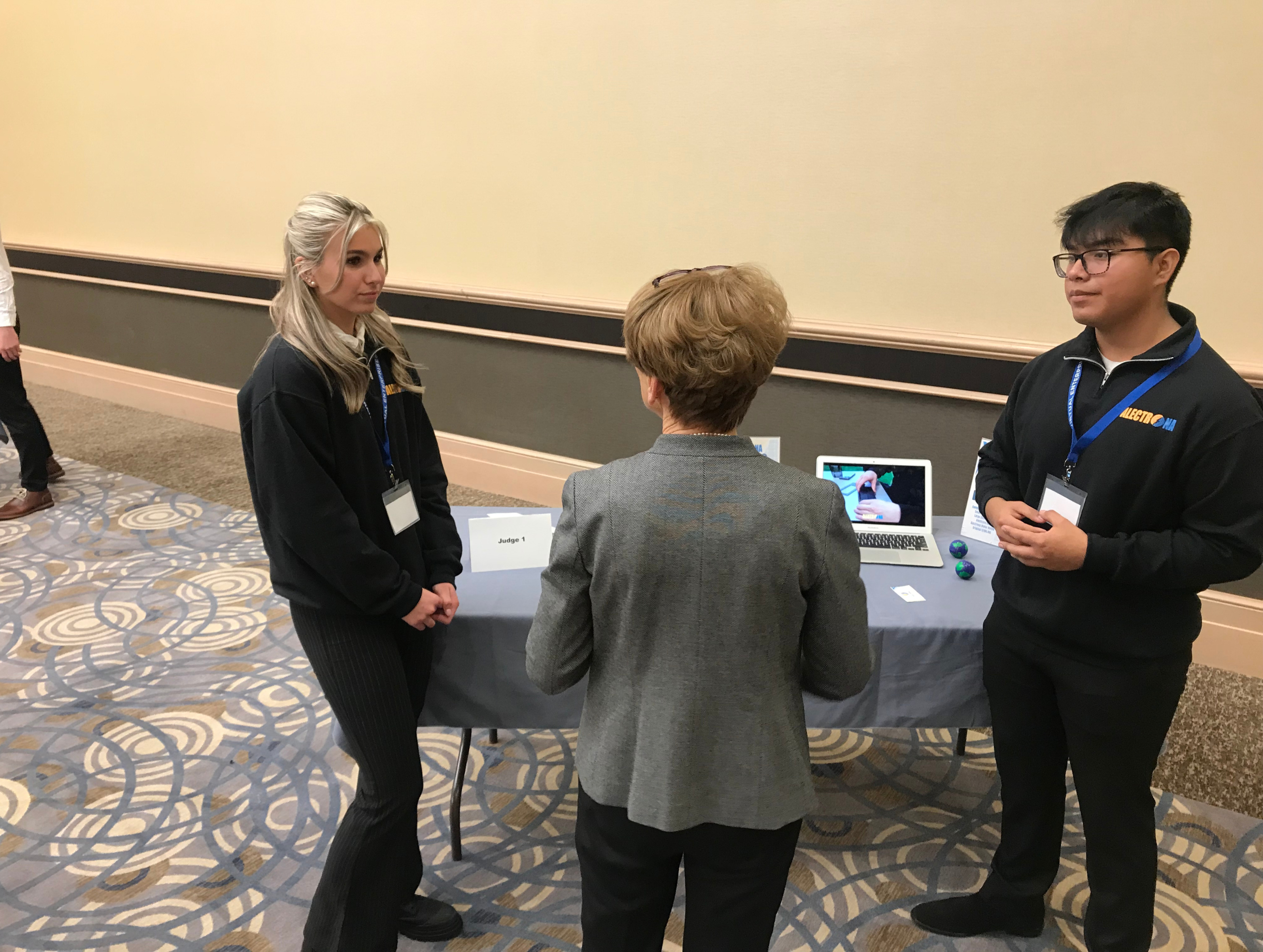 "It's exciting to see students from across the Midwest together in person again," remarked Midwest Regional Director Wendy Schmitt. "From their booth designs, to their sales pitches and competitive presentations, the level of professionalism and energy is exceptional!" Twenty-four high schools attended. Among the strong performers were Catalyst Coffee of Neuqua Valley HS, Naperville, IL, and Minne-sorta Nice of Minnetonka HS, Minnetonka, MN. Catalyst Coffee "is committed to providing our customers their perfect cup of coffee at the tap of their fingers through our synchronized platforms. We are able to provide our service through our customizable, technologically advanced brewing system to eliminate the clutter of complementary products associated with coffee," according to their mission statement.  Minne-sorta Nice, the first VE firm in Minnesota and a first-year VE program, not only offers a virtual candle product line poking fun at the sweeping generalization "Minnesota Nice" (often applied to Minnesota residents), but their staff members produce and sell their "snarky" candles locally as well.
Our sincere thanks to the 57 enthusiastic volunteers who helped to make this special day possible. We extend particular thanks to Kendra Lee, IL-MN-WI State Coordinator; Wendy Schmitt, Midwest Regional Director; Nour Fayad, Midwest Regional Program Assistant & VE Alumni Keynote Speaker; Richard Wells, National Middle School Program Associate; HSBC event-day judges; MWC&E facilitator-leaders: Carrie Smith, Karen Bear, Alice Jauch, David Owles, Pat Brusveen, Andrea Hallam, Nolan Possley, Adam Boyer, John Hanson, Beth Schmidtgall, Jamie Dunlap and Dave Cook; and, all of our truly talented VE facilitators who devote so much of their time, talents and heart into bringing VE to life for their students!
Congratulations to all firms in attendance! Here are the top three winners in each category:
| | | | | |
| --- | --- | --- | --- | --- |
| 1 | Summit Skincare | Neuqua Valley High School | Naperville | IL |
| 2 | Catalyst Coffee | Neuqua Valley High School | Naperville | IL |
| 3 | MINNE-SORTA NICE | Minnetonka High School | Minnetonka | MN |
| | | | | |
| --- | --- | --- | --- | --- |
| 1 | Catalyst Coffee Co. | Neuqua Valley High School | Naperville | IL |
| 2 | Xtreme Comfort, Inc. | St. Charles East High School | St. Charles | IL |
| 3 | CRAVE | Waubonsie Valley High School | Aurora | IL |
| | | | | |
| --- | --- | --- | --- | --- |
| 1 | MINNE-SORTA NICE CO. | Minnetonka High School | Minnetonka | MN |
| 2 | O-Town, Inc. | Owosso High School | Owosso | MI |
| 3 | Never Ending | Metea Valley High School | Aurora | IL |
| | | | | |
| --- | --- | --- | --- | --- |
| 1 | Elevate Analytics | Waubonsie Valley High School | Aurora | IL |
| 2 | CRAVE | Waubonsie Valley High School | Aurora | IL |
| 3 | Quack Shack Clothing | Waubonsie Valley High School | Aurora | IL |
| | | | | |
| --- | --- | --- | --- | --- |
| 1 | Core, Inc. | Timothy Christian High School | Elmhurst | IL |
| 2 | Elevate Analytics | Waubonsie Valley High School | Aurora | IL |
| 3 | Catalyst Coffee Co. | Neuqua Valley High School | Naperville | IL |
| | | | | |
| --- | --- | --- | --- | --- |
| 1 | Core Inc. | Timothy Christian High School | Elmhurst | IL |
| 2 | MINNE-SORTA NICE | Minnetonka High School | Minnetonka | MN |
| 3 | Summit Skincare | Neuqua Valley High School | Naperville | IL |
| | | | | |
| --- | --- | --- | --- | --- |
| 1 | MetaNova | Metea Valley High School | Aurora | IL |
| 2 | CRAVE | Waubonsie Valley High School | Aurora | IL |
| 3 | Xtreme Comfort, Inc. | St Charles East High School | St. Charles | IL |
| | | | | |
| --- | --- | --- | --- | --- |
| 1 | Xtreme Comfort, Inc. | St Charles East High School | St. Charles | IL |
| 2 | Triassic | Cary-Grove Community High School | Cary | IL |
| 3 | MINNE-SORTA NICE CO. | Minnetonka High School | Minnetonka | MN |
| | | | | |
| --- | --- | --- | --- | --- |
| 1 | Catalyst Coffee Co. | Neuqua Valley High School | Naperville | IL |
| 2 | Xtreme Comfort, Inc. | St. Charles East High School | St. Charles | IL |
| 3 | Welo | Cary-Grove Community High School | Cary | IL |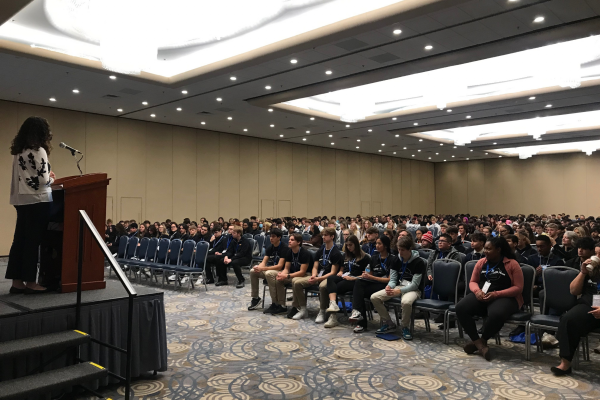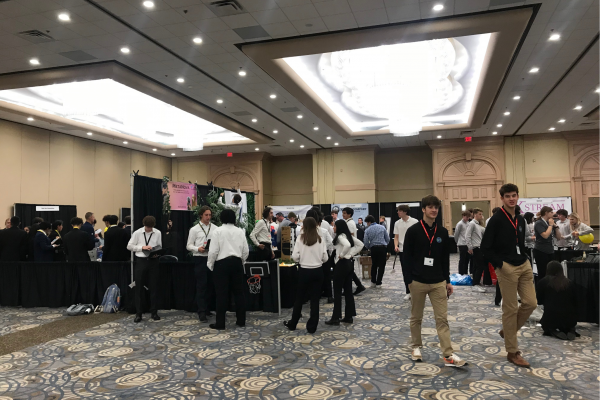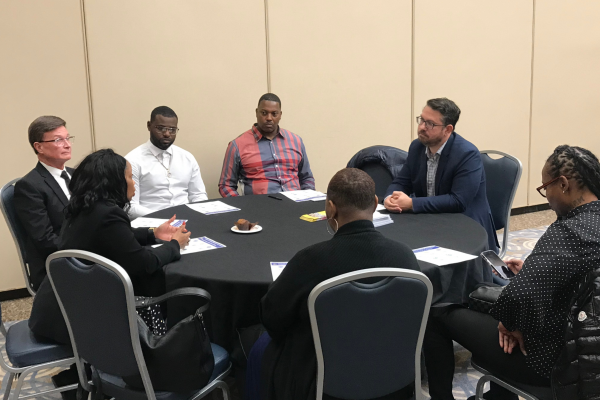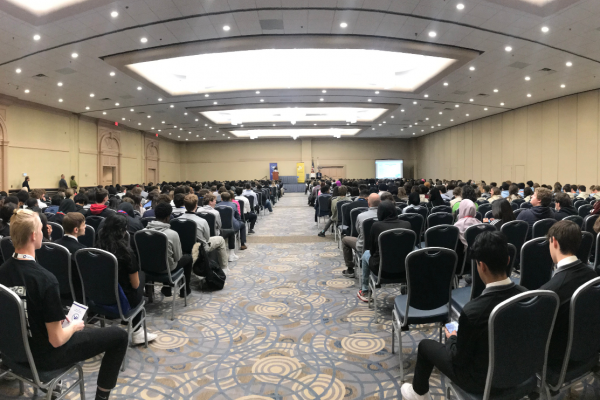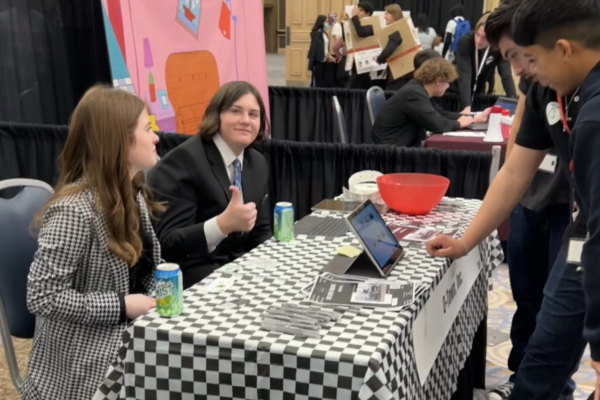 Photos by Keith Glavan and Wendy Schmitt