Contributed by Trish Vanni 
The enthusiasm is building as the VE 2023 Youth Business Summit (YBS) approaches, but for four student firms, the excitement is particularly high. Each was awarded a $10,000 grant from HSBC to underwrite some of their costs for attending YBS in New York City – the event is one of the nation's premier business-focused competitions for high schools.
This year's grant winners are:
Richards Career Academy, Chicago, IL, for their firm

SocialGoods,

a company with a wide range of products and commitment to having their firm effect social change.

Piper High School, Sunrise, FL, for their firm IN'digo, a marketing agency helping other VE businesses with building and maintaining their brand image.

Dos Palos High School, Dos Palos, CA, for their firm

Praesidium

, a company that creates 3-D printed safety and security devices

CS Brown High School Stem Program, Winton, NC, for their firm Millennium, a clothing sales and subscription company that allows customers to create personalized clothing ranging from casual to business casual.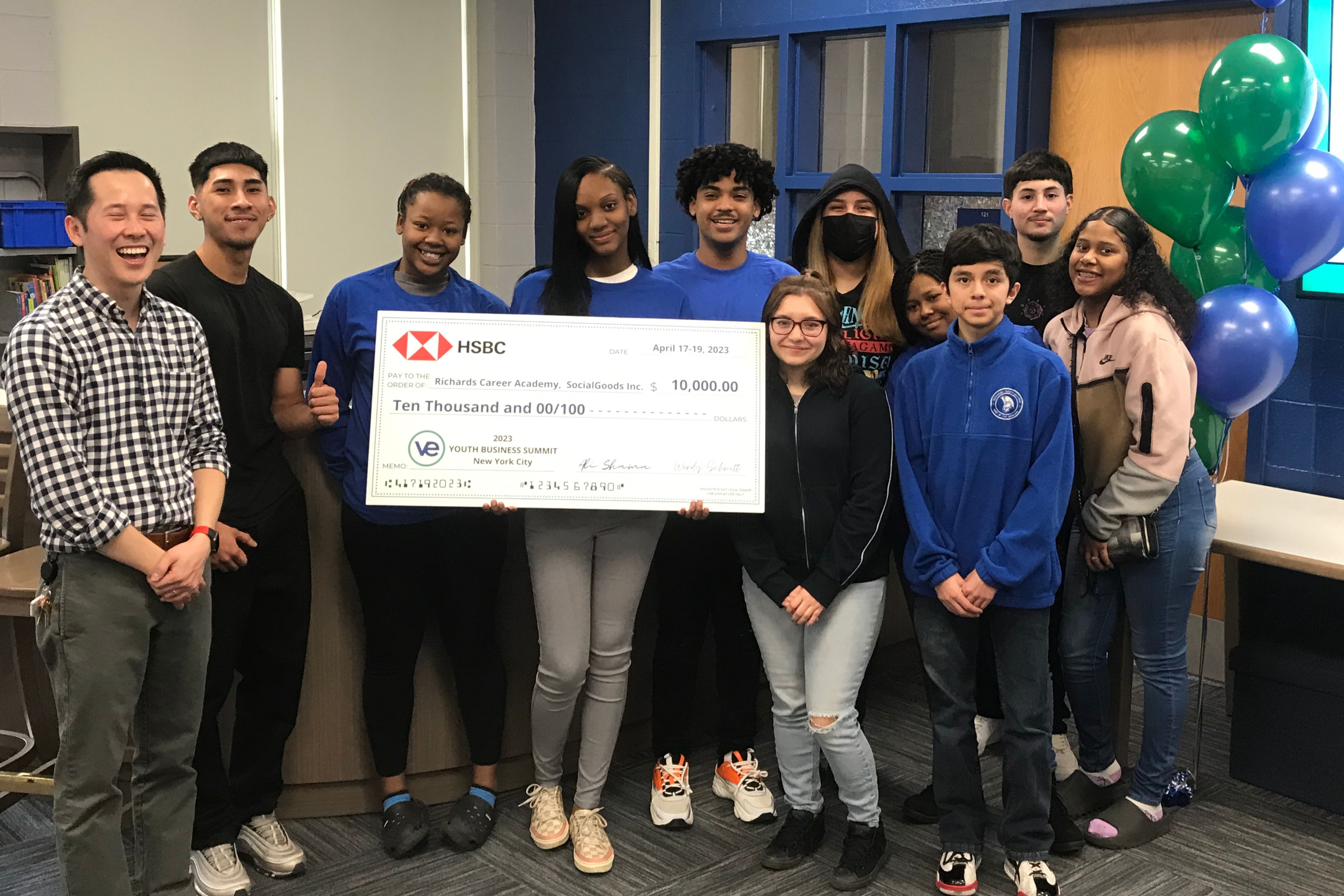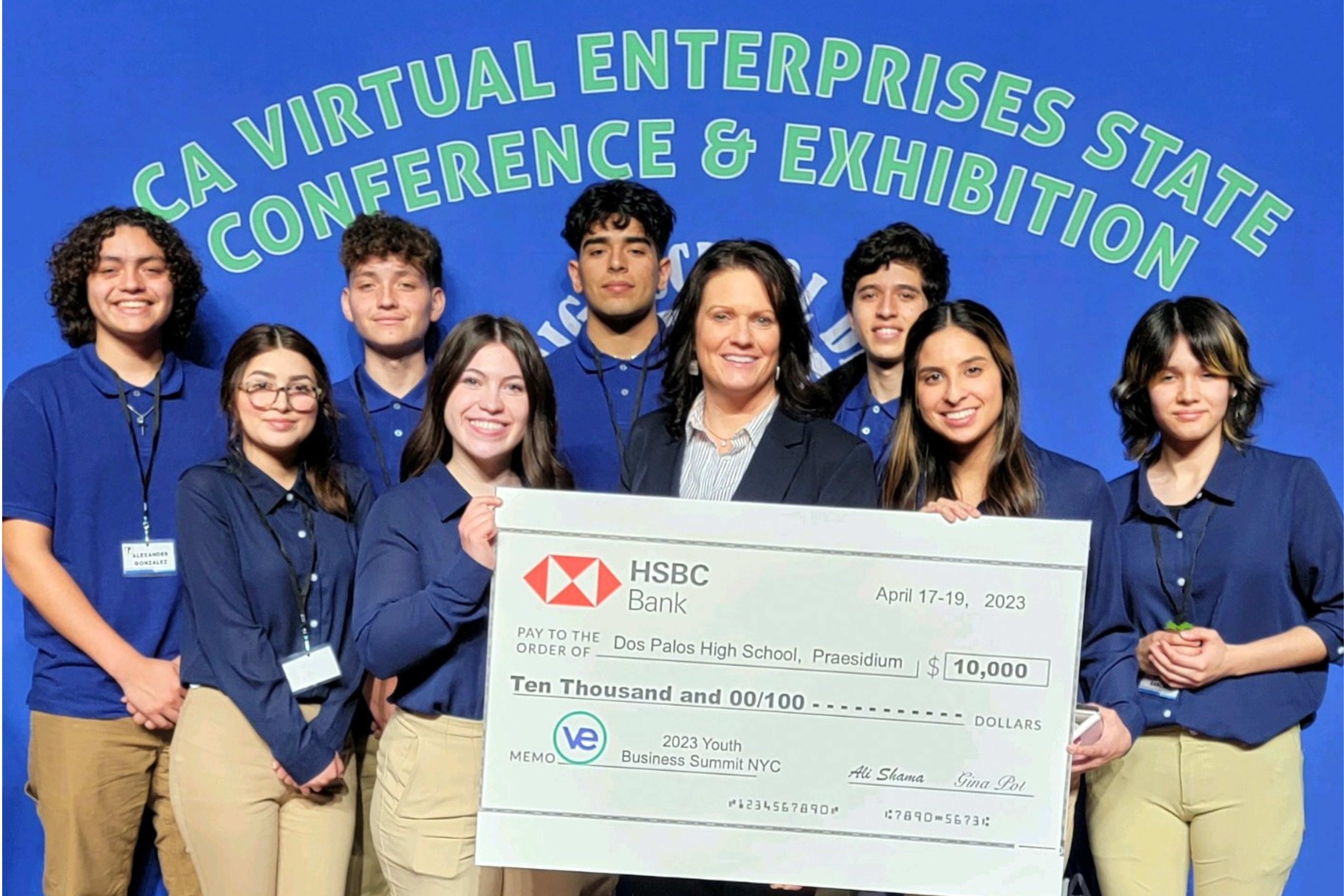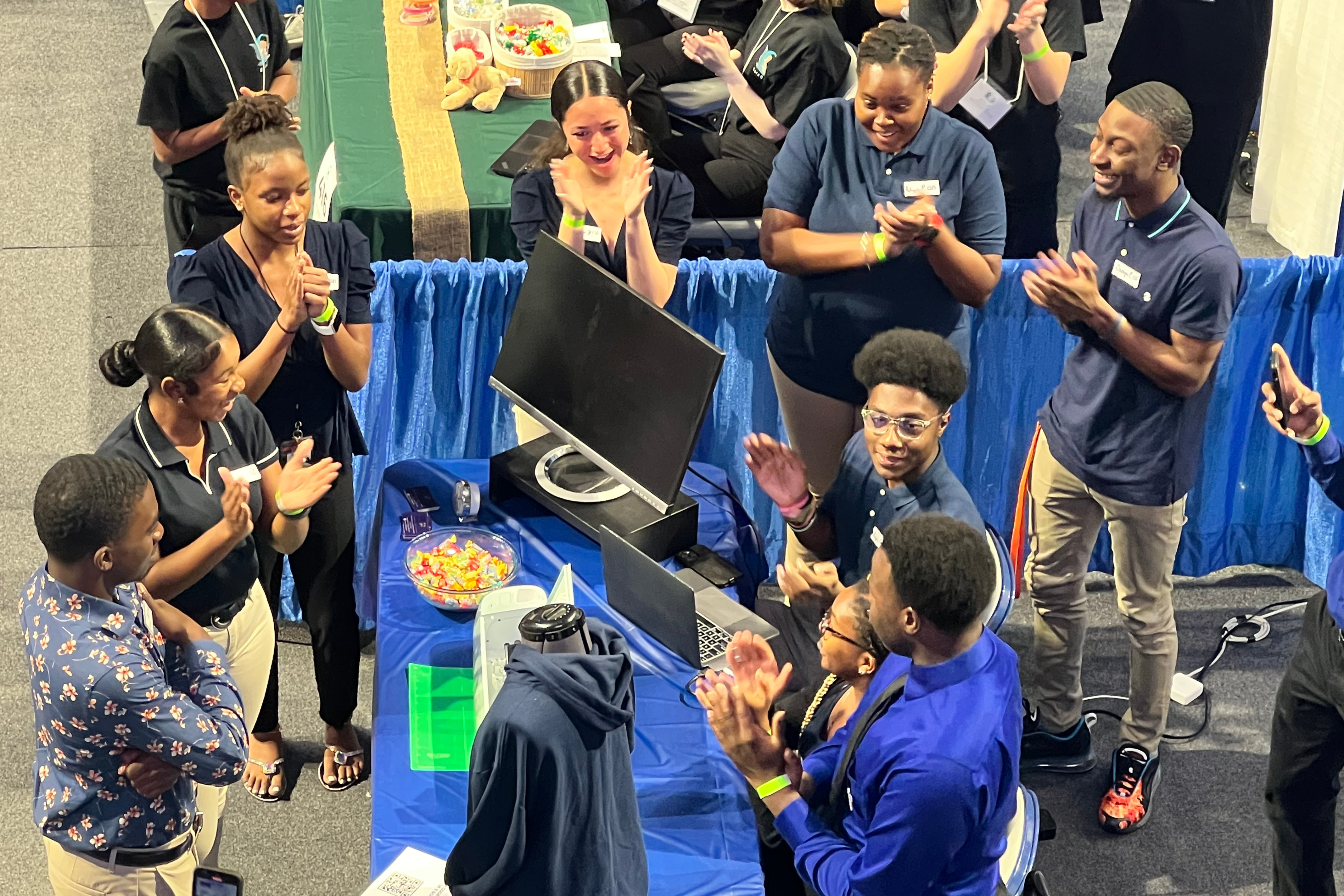 Dos Palos H.S. also received a local award of $5,000 from Morning Star Packing Company, Los Banos, CA, to support their travels.  All awards acknowledge the considerable accomplishment in creating VE simulated businesses by these teams. 
The generous underwriting of these exceptional participants is made possible by the HSBC Bank Opportunity Fund. For more than 25 years, HSBC Bank USA, one of the world's largest banking and professional services organizations, has supported Virtual Enterprises International with substantial funding and countless hours of volunteer support. As part of the student learning experience, participating high school teams have been paired with HSBC financial professionals from branches and commercial banking offices across the East Coast who, in turn, bring their expertise directly to the student experience.  
Each year, the Youth Business Summit convenes in New York City, a destination bustling with business energy. The Summit includes business competitions, a global trade show, leadership and networking activities, and more. This year it will be held at the Jacob K. Javits Convention Center and the United Federation of Teachers in Manhattan and Long Island University in Brooklyn from April 17 – 19.
Additional Media Coverage: