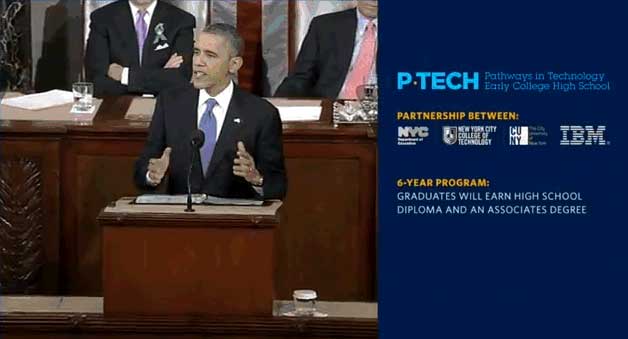 P-TECH is pioneering a new vision for college and career readiness. They are the first school in the nation that connects high school, college, and the world of work through meaningful partnerships. The goal of this unique 9-14 model is for students to graduate with an associates degree within six years and to be "first in line" for a job at IBM. This fall, VEI will launch four programs in P-TECH for all eleventh graders, which will support the goals and objectives of the 9-14 model. P-TECH was acknowledged by President Obama in his State of the Union Address.
"Now at schools like P-Tech in Brooklyn, a collaboration between New York Public Schools and City University of New York and IBM, students will graduate with a high school diploma and an associate's degree in computers or engineering. We need to give every American student opportunities like this."

– President Barack Obama, February 12, 2013.