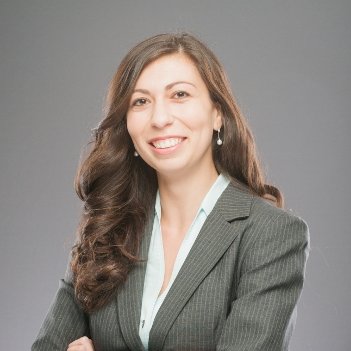 Lana Koretsky
Senior Consultant, Human Capital, Deloitte
Class of 2005
Edward R. Murrow High School
Brooklyn, New York
Can you briefly describe what you do in your current role?
I am a Senior Consultant within Deloitte Consulting's Human Capital practice. In this role, I support global organizational change management efforts for manufacturing and life sciences clients in support of business model, process, and technology transformations. I also support client initiatives around organizational design, governance, talent management, and culture.
What first comes to mind when you think back to your VE experience?
The first thing that comes to mind is my amazing Business Plan Competition team and the strong friendships I built during my time as a VE student. I am so proud and humbled by my classmates' successes over the past decade!
What was your favorite part of VE?
I loved that every day in VE was an opportunity to shape my work and the work of my team and to learn by rolling up my sleeves and trying things out. My role in VE was VP of Human Resources, which also put me in a unique position to branch out and connect with all of the other "employees" across departments.
How does your VE experience relate to your current role? How does it relate to what you ultimately want to do in your professional life?
VE was the stepping stone to my career. In addition to learning about HR through the program, I interned with a VE partner company in their HR department the summer between high school and college. That first HR experience on my résumé subsequently led to another HR internship at a technology company, followed by my first human capital consulting internship, which ultimately led to my current role.
How did you get reconnected with VE? How do you hope to stay involved? From your perspective, what are the differences between VE now and when you had it?
I reached out to the team several months ago looking to offer my time and give back. As it turned out, the team was looking for consulting support, so I worked with my firm's leadership to organize a pro bono project for VE. I had the opportunity to work as part of the team delivering the work, which wrapped just a couple of weeks ago. It was amazing to reconnect with and support a program that has meant so much to me. I am also excited to be participating as a judge in this year's Business Plan Competition!
What advice do you have for current VE students?
Enjoy every minute of it! Use VE as a safe space to experiment and try out new ideas. Get creative with it, and really make the company and the experience your own.
---
If you are a VE alumni with a story to share and would like to reconnect with VE, please contact Tyler Fugazzie, Marketing and Communications Manager, at tyler@veinternational.org or visit our Alumni page.