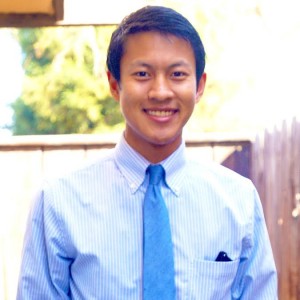 Jaronie Samnang 
Entrepreneur and Assistant Branch Manager at Hertz
Class of 2010
Roosevelt High School
Fresno, California 
Can you briefly describe what you do in your current role?
My full-time job is as an Assistant Branch Manager at Hertz. Here, I help run the largest branch in Fresno, generating over $1.5 million in revenue per year. My responsibilities include managing employees and marketing to potential new business accounts. As an entrepreneur, I started and currently run two businesses: Pixel8 Prints, a full-service print company that specializes in screen printing and embroidery, and an online subscription-based business. 
What first comes to mind when you think back to your VE experience?
I hear from friends and colleagues that they don't know exactly what they want to do for a career. I, on the other hand, know exactly what I want to be – an entrepreneur. I am driven by the idea of building a business from scratch into a large company. 
What was your favorite part of VE? 
I would have to say that my favorite part of Virtual Enterprise was the ability to use my VE experience to create a real-life business. Our VE firm was a photography firm. We were responsible for all the photography for sports teams and were able to edit and sell photos to the students. On top of that, I was able to partner with my high school principal to reopen the school's snack bar and generate revenue for future Virtual Enterprise classes. Being able to reopen the snack bar and drafting a contract between the students and principal was by far my most memorable accomplishment during VE.
How does your VE experience relate to your current role? How does it relate to what you ultimately want to do in your professional life?  
My role as Chief Executive Officer in my VE firm allowed me to learn how to delegate tasks to others. As much as I would like to think I can do everything myself, being able to delegate now as an adult allows me to focus on other important tasks that I take on at Hertz. In the future, the skills I acquired in VE will also help me expand my businesses. As long as I have the ability to teach, delegate, and trust others to do well, then myself and my colleagues will be able to succeed. 
Do you believe that your VE experience was a differentiator in helping you find your first internship/job?
Being in VE definitely made landing my first job much easier. I really would not be where I am at today if it weren't for being in VE. I've even tried my best to pass forward as much advice as I could from VE to friends and family to help those around me.
How did you get reconnected with VE? How do you hope to stay involved? From your perspective, what are the differences between VE now and when you had it? 
I first reconnected with VE when I was contacted by one of the current students to help design and print sweaters for their class. Mrs. Voth, who is the most outstanding and supportive teacher, recommended that the students work with me to get the class sweaters and t-shirts printed.
However, reopening the snack bar opened so many more doors for the VE cohorts that followed me. As much as my firm bootstrapped our company, when a class of VE students has the funds to purchase presentation equipment or uniforms, it makes an enormous difference. From buying booth props to everyone looking uniform, these small things add up and help unite students. Fundraising is always a struggle for any kind of student activity. To know that my classmates and I were able to provide a long-term solution really excites me about the variety of opportunities students now have.
I hope to be able to revisit the students at Roosevelt High School with stories and advice that will inspire every single one to pursue their dreams. I have a great passion for entrepreneurship and I would be honored to mentor VE students. The most obvious difference I see between VE when I was in high school and now is the technology access they have. The students have touch screen computers at every single desk! 
What advice do you have for current VE students? 
The best advice I can pass down to the current VE students is to really take advantage of this opportunity to gain real-world experience. The class really does prepare you for finding a career and how to tackle obstacles that you may have never imagined. Students who do not get the opportunity to participate in a VE course miss out on valuable information to help progress their pursuit of the perfect career.
---
If you are a VE alumni with a story to share and would like to reconnect with VE, please contact Tyler Fugazzie, Marketing and Communications Manager, at tyler@veinternational.org or visit our Alumni page.