Thank you to the 4,300 attendees who joined us for an amazing three days.
Competition Results
Find competition results for National Business Plan Competition, National Human Resources Competition, National Marketing Competition, Global Business Challenge, Booth Competition, Salesmanship Competition, Sales Materials Competition, and Website Competition.
View 2017 YBS Competition Results
Photos and Videos
Explore photos and what attendees shared on social media with the Media Center. You will need to enter password: BigAppleVEI2017 to access photos.
Thank You Exhibitors and Sponsors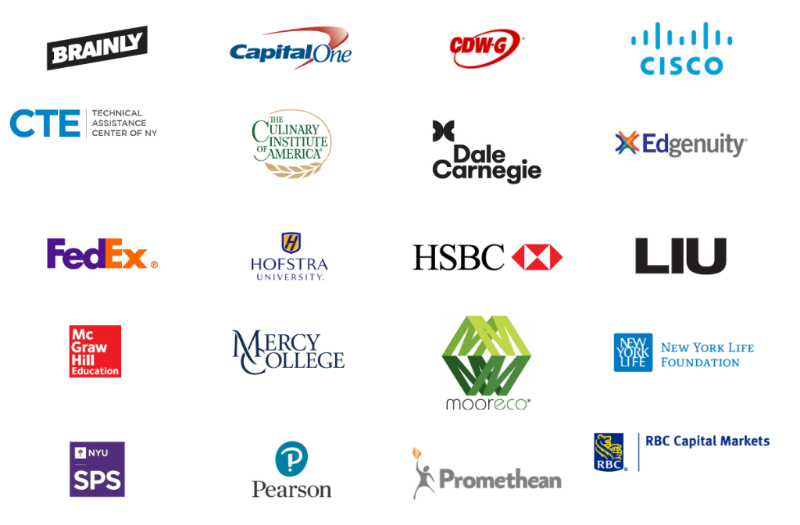 We would like to extend a very special thank you to all of our exhibitors and sponsors of the 2017 Youth Business Summit.
#2017YBS
https://instagram.com/p/BScmmRilDvY/
Celebrating a great trip to NYC with @tampajhs Students and Alumni for #2017YBS @LarissaDL @dragonsdeca pic.twitter.com/bzVXtl4TZ2

— Robert Quinn (@MrQuinnJHS) April 6, 2017
https://instagram.com/p/BSe3ywal9r5/
Gold-level salesmanship award! Congrats to our CEO, Zoe Lewis, on representing Lumi well. We're so proud of you! #2017ybs pic.twitter.com/T6SsUorYBp

— Lumi (@Lumiereve) April 5, 2017
https://instagram.com/p/BSgYdh3Frbf/
Why does HSBC sponsor the Youth Business Summit every year? Because of these amazing future leaders #HSBCCares #2017YBS @VEInternational pic.twitter.com/1EHhXXE5AJ

— HSBC US (@HSBC_US) April 5, 2017
https://instagram.com/p/BSgfOKNF3NC/