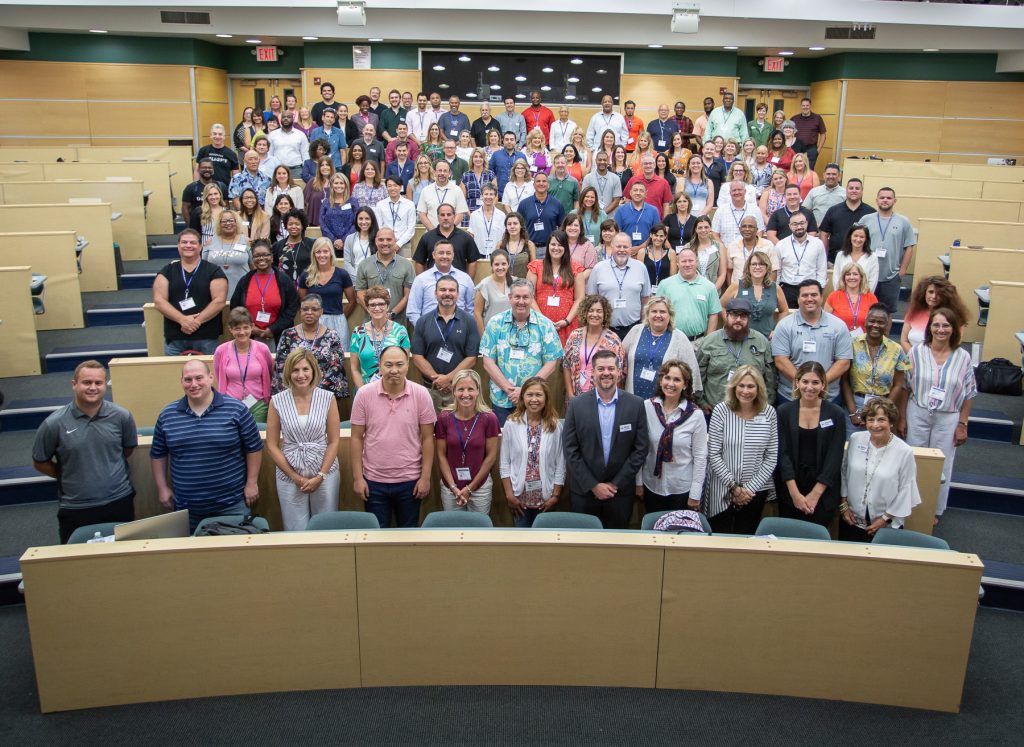 Every school year starts in the summer and every VE transformation starts with the teacher. During the week of July 8, 2019, new and veteran facilitators from all over the U.S. gathered for the annual National Teachers Conference, the biggest VE professional development event of the year. This year's conference was sponsored by Deloitte and hosted by LIU Post.
Introducing the Next Generation of VE
This was a special year for the National Teachers Conference, as participants got a first look at the next generation of VE, including the VE Hub, new curriculum and VE-LMS, new engagement and assessment tools, and the new Opportunity Fund.
The VE Hub
The VE Hub is the new online home for program participants to easily access all things VE including a teacher admin tool, curriculum, competitions manager, and marketplace tools (US Network Bank, Store Manager, Firm Directory, VE Stock Market, and more).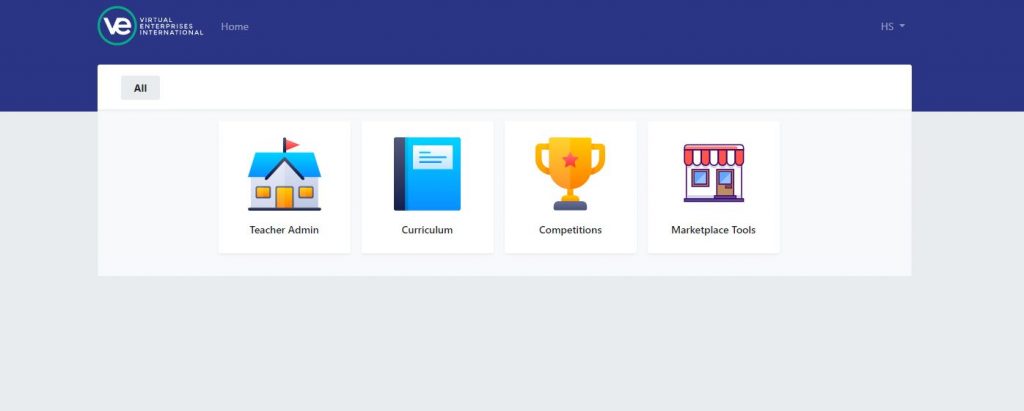 VE Curriculum Updates and VE-LMS
The VE task-based curriculum is an applied-learning, project-based document that reflects the action-learning approach and the activities found in the workplace. The curriculum content identifies the tasks that are necessary to establish and run a company. All tasks and activities are supported by numerous resources (banking system, activity map, VE marketplace, online tools, readings, video, models, rubrics) and are delivered through VE's Learning Management System (LMS).
New Formative Assessment Tools to Evaluate Student Progress
Conference participants were introduced to 2gno.me, an assessment tool aligned with VE's Career Readiness Framework. The goals of this formative assessment are to help students to develop greater awareness of the career readiness skills and knowledge they gain in VE, and to provide them with resources for strengthening their targeted growth areas
Opportunity Fund
Piloted last year, the Opportunity Fund offers support for schools and students to offset program fees and/or travel expenses to events. This fund is reserved for schools with 50% or more of their students receiving free or reduced lunch. Interested schools can contact their Regional Director for more details.
Watch the video below to see how C.S. Brown STEM High School Students participated in the 2019 Youth Business Summit thanks to the HSBC Opportunity Fund.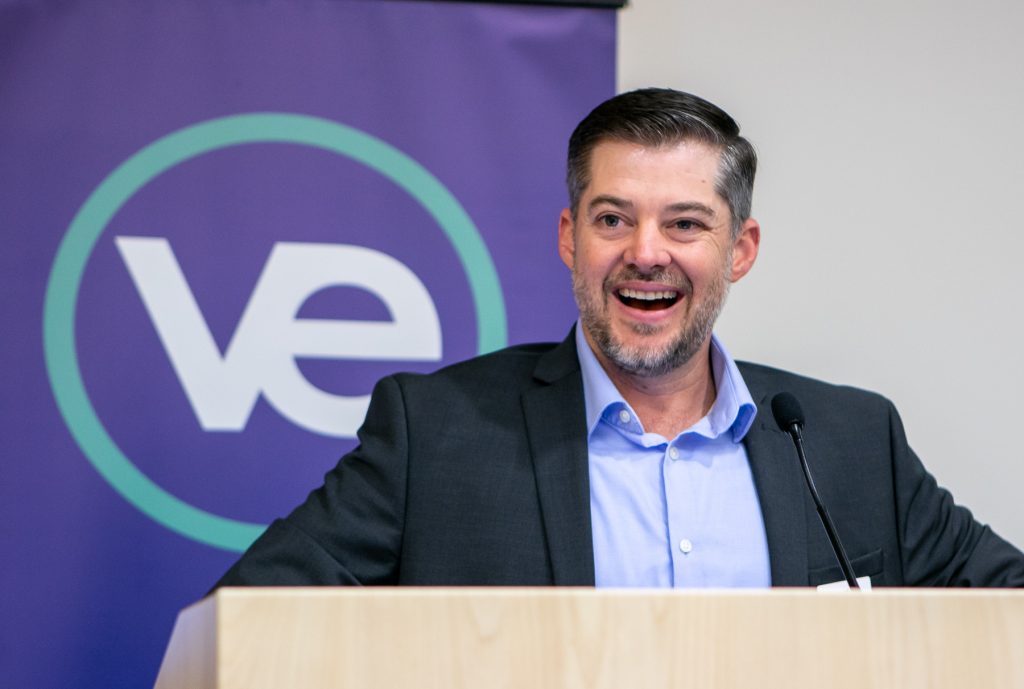 State of the Simulation: Program Insights from 2018-19
2018-19 VE Marketplace
600 firms
15,000 students
270,652 transactions
$525,106,867 in total volume
2018-19 VE Top 50
The VE Top 50 is a composite method to identify the top firms in the VE program by measuring engagement and achievement of targeted initiatives throughout the year. The top firms excelled in the following areas:
Paid rent, utilities, and other expenses
Paid payroll to employees regularly (97%)
Participated in online competitions
Students made purchases from other firms (100%)
Submitted a business plan (96.5%)
New Facilitators Welcomed to VE
The National Teachers Conference is an important first step in joining the VE world, learning about facilitating a VE classroom, and connecting with teacher-peers from around the U.S. Listed below are the sessions that new facilitators attended to help them start strong in the new school year.
VE Orientation & Resource Review
Timeline & Student Orientation
Interview Process, Design Thinking, & Business Ideation
Business Plan Basics Part 1: Resources & Financial Intro
Firm Setup, Day-to-Day Financials & Taxes, the VE Bank & Capital Needs
Real Money to Support Your Class, Introduction to Personal Finance & Market Systems
VE Curriculum & VE-LMS How-To's
Business Plan Basics Part 2 (Financials), Annual Report, Grading, and more

Industry Partners Helped Teachers Prepare for the Future: Deloitte, Intuit, Classroom Mentors
Deloitte: Angela Cherry, Risk & Financial Advisory Campus Recruiting Leader, Deloitte delivered a keynote presentation that highlighted her insights on the future of work. One big takeaway? Jobs aren't going away, but they are changing, and it is crucial for educators to prepare students with the technology and soft skills needed to make a difference in changing industries.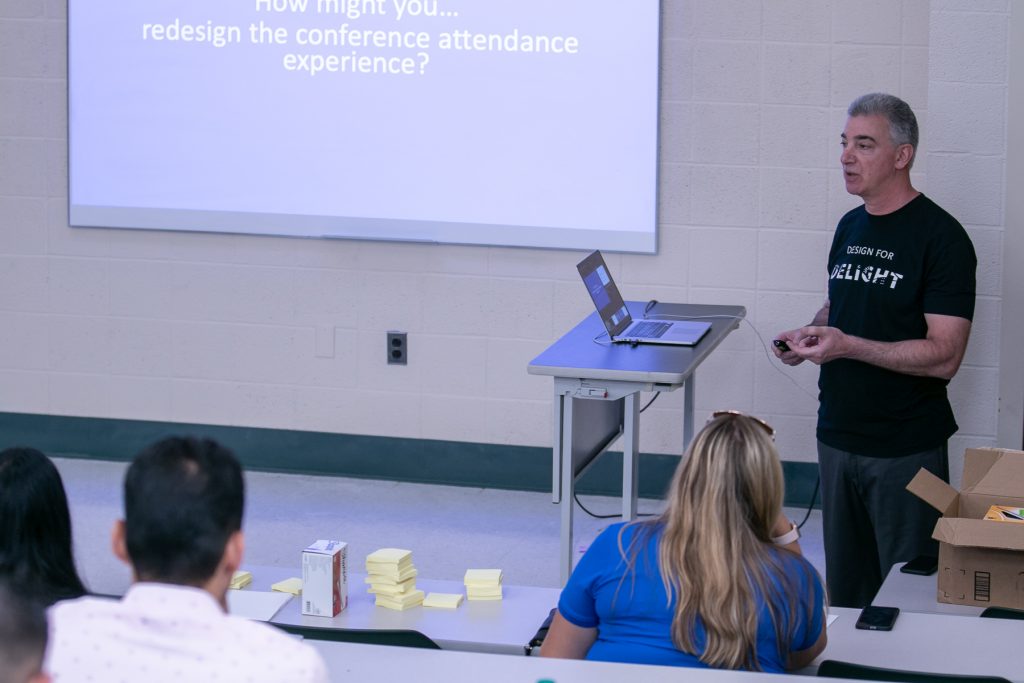 Intuit: Innovation Catalysts from Intuit guided participants through Design For Delight, a design thinking methodology that has proven effective for businesses at all stages. These sessions were led by Joanna Sim, Lead Strategist, Brand Experiences & Storytelling, Intuit and Jeff Zias, Innovation Leader, Intuit. Teachers also explored best practices for using QuickBooks in VE, thanks to Emily Watkins-Daigle, Intuit Education Account Manager.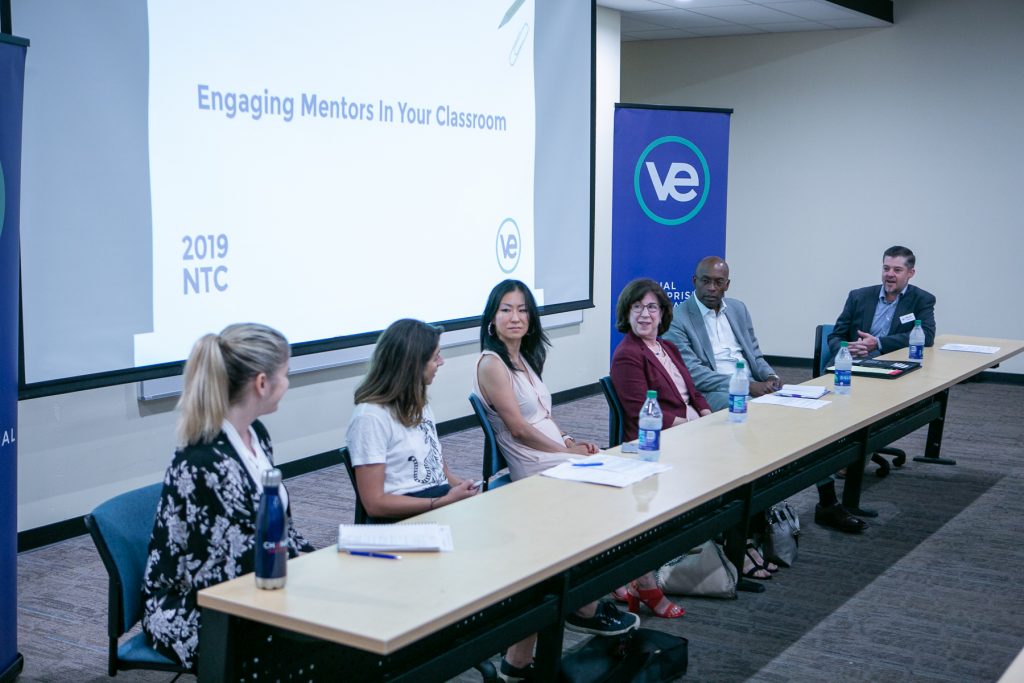 Classroom Mentors: Panelists included Vanessa Chrifi Alaoui, Commodity Finance Professional, BNP Paribas; Howard Brathwaite, Principal, Trident Global Services LLC; Laura Wang, Vice President and Digital Evangelist, JPMorgan Chase; and Beth Grossman, National Advisory Council, VE.
Conference Media
View the Official 2019 Conference Booklet
Photo Credit: Jeffrey Holmes Photography
2019 VEmmy Award Winners
Special shout out to Joanna Gillen for winning Teacher's Pet (not pictured)