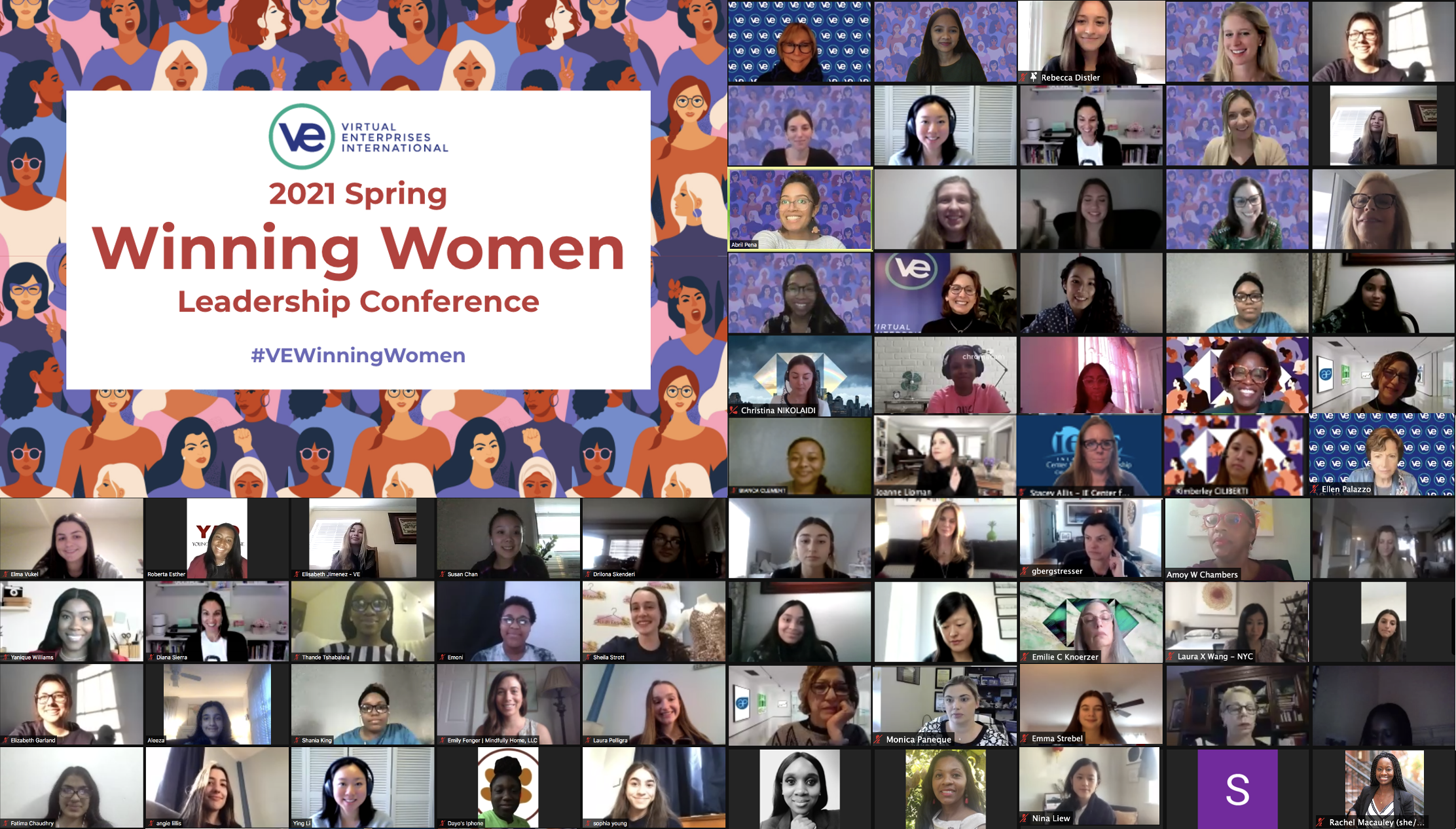 Contributed by Meghan Foley, PA/NJ Program Coordinator
On Tuesday, March 9, 35 students and 20 female industry professionals attended the 2021 Spring Winning Women Leadership Conference. Our female industry professionals served as mentors and panelists to discuss themes including personal branding, professional presence, and communication. Students and mentors were able to connect in a more intimate setting through Zoom breakout rooms, before ending the day with open discussions about what each breakout room group discussed.
Thank you to all of our panelists, mentors and students who were able to attend this event, and especially to Rebecca Distler, Global Health Programs Lead at ID2020, and Alexandra van Arkel, Investment Director at CVC Growth Partners, for facilitating!
"I left feeling encouraged and inspired by the students. They rock!… Thanks everyone for the opportunity!" – Louise Sherman, Compliance Chief Controls Officer, HSBC Technology & Services
Take a look at the event program here.