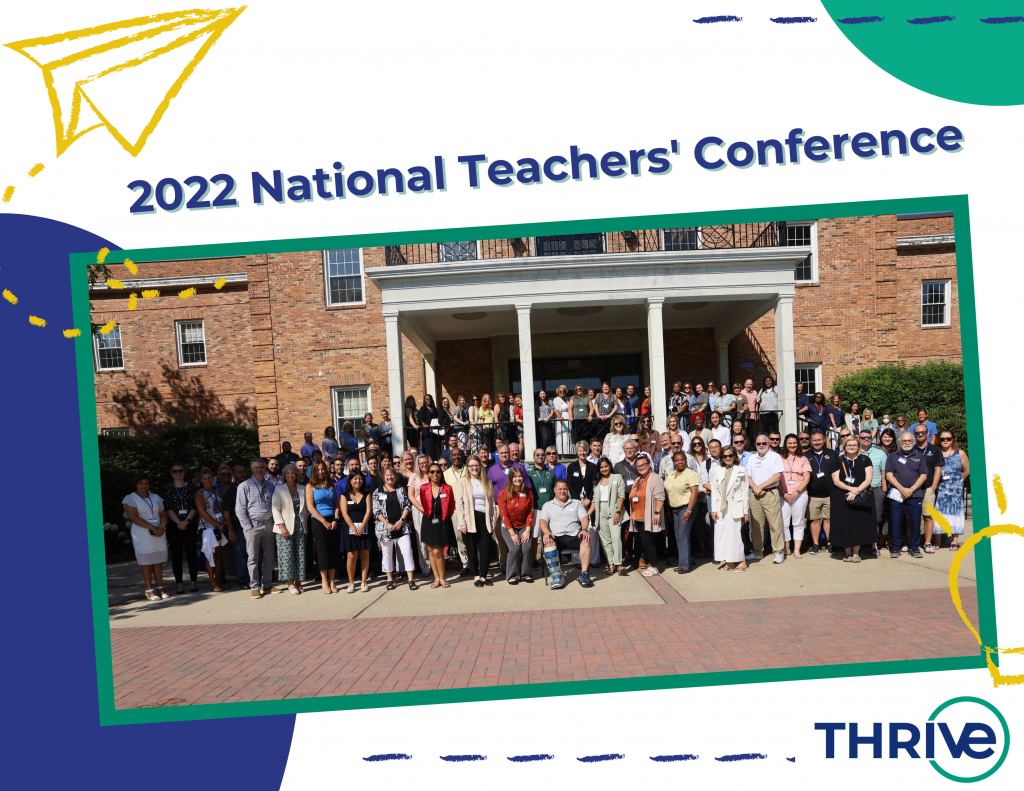 During the week of July 10, 2022, approximately 130 attendees from across the country participated in VE's 2022 National Teachers' Conference (NTC), the first in-person conference in VE since 2019! After nearly two years of online sessions and breakout rooms, teachers were finally able to come together at Long Island University Post Campus to connect and prepare for the 2022-23 school year.

Feedback and comments from the VE End-of-Year Reflection Surveys were used to develop this year's conference agenda and sessions. The conference consisted of four tracks for new VE facilitators, returning VE facilitators, new VE-JV facilitators, and returning VE-JV facilitators. Conference sessions included daily hands-on tech workshops, presentations and panel discussions, and department-based best-practice sharing workshops. Check out the conference booklet to review the session titles and details.
Session Highlights and What to Expect for 2022-23
Bringing back in-person events and trade shows (regionally and nationally)
Introducing the Teachers' Lounge: THE place to go for tips, suggestions and resources!
A new and refreshed look to the VE Hub and Marketplace Tools
A search feature directly on the VE Hub
A notifications bar on the VE Hub for announcements and recent news
Ability for teachers to add class sections from the Hub
Updates to curriculum and the VE-LMS lesson templates
Updates to rubrics for competitions that are aligned to the Career Readiness Framework and associated curriculum tasks
LiveChat and real-time support for teachers and students
D4D and QuickBooks certifications for students
Opportunity to participate in the CTE research study by RAND Corporation on An Experimental Evaluation of the Efficacy of Virtual Enterprises
Check out the conference page to watch recorded sessions and access resources. We are excited to see all VE teachers and students THRIVE this upcoming school year!
Thank You to Our Host
A special thank you to Dr. Kimberly R. Cline (President, Long Island University) for her visionary leadership and longtime support of VE. Many thanks to the entire LIU team for helping to make the 2022 National Teachers Conference possible: Jean-Anne Smith, Gail Luksch, Michael Berthel, Ashley John, Deirdre Whitman, Megan Kastner.
Special Thanks
Thank you to our session presenters, moderators, partners at Intuit, and our keynote speakers who shared their wisdom and expertise, Dr. Katherine L. Hughes, Dr. Fatih Unlu, and Chuck Garcia.
Another thank you to our amazing teachers who came to share their best practices and advice with their peers: Audrey Brown, David Cook, Amy Demchak, Jamie Dunlap, Jaci Elliot, Joanna Gillen, Lori Jepson, Kendra Lee, and Mike Silberman, and Carrie Smith.
We could not do this without you!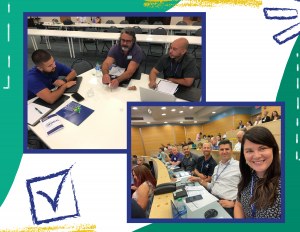 Quotes from Teachers
"The sessions were on point for the issues I have faced over the past two years. Spending time with the staff and other teachers in person was tremendously valuable!"
"This was my first in person conference, so I was really impressed!"