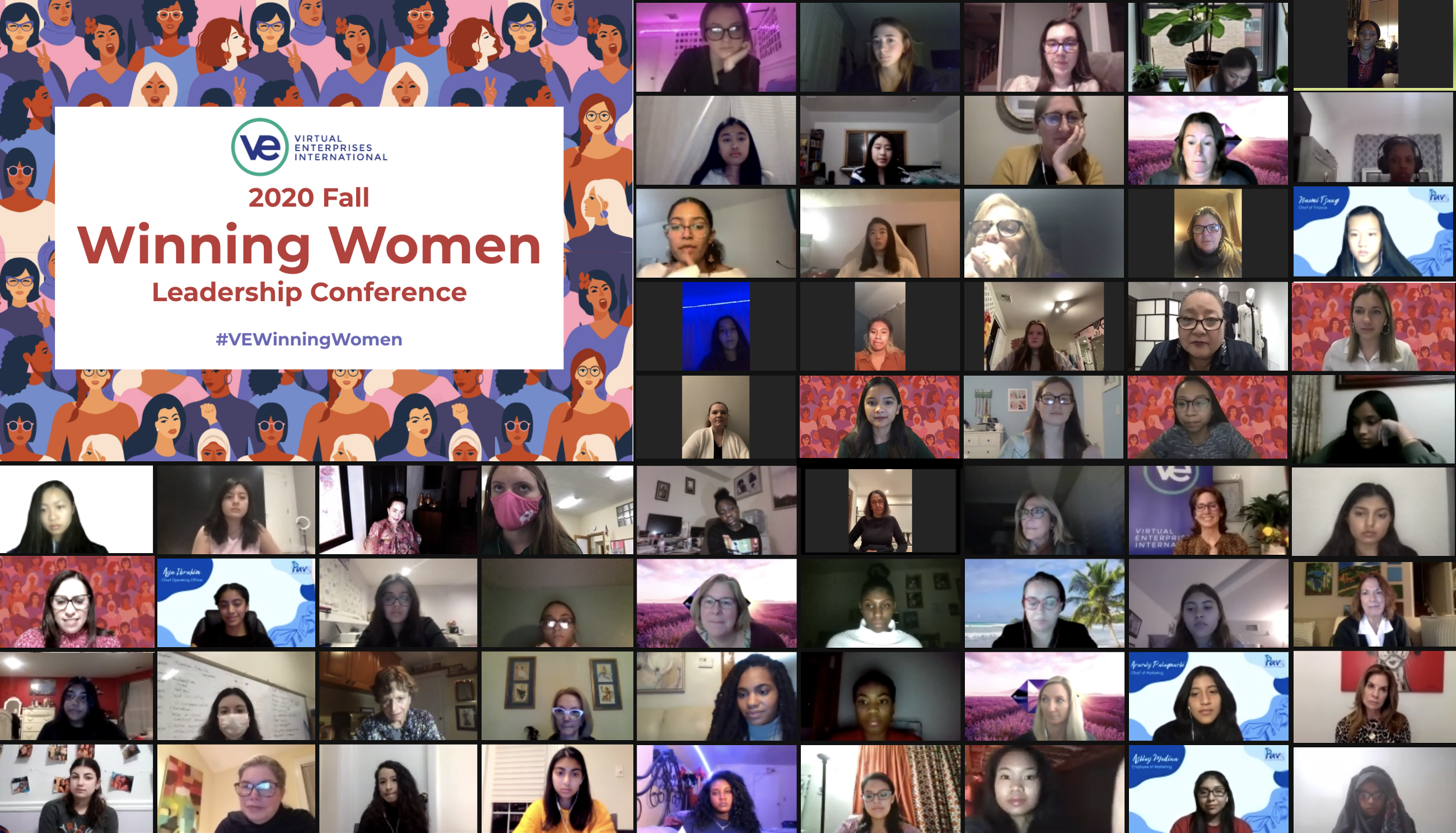 Contributed by Meghan Foley, PA/NJ Program Coordinator
On Thursday, December 3rd, over 80 female executives from throughout the NY Metro, Northeast, Long Island and Florida VE network came together to participate in our first ever Virtual Winning Women Leadership Conference. The first half of the event was a panel discussion led by Florida Regional Director, Jillian Berg. The panelists discussed the three leadership themes of personal branding, professional presence and communication. After an insightful discussion, the students were then broken up into breakout rooms where they were able to have more intimate conversations with our 20 female mentors. The day ended with each breakout group presenting what they had discussed.
Thank you to all of our panelists, mentors and students who were able to attend this event. We are looking forward to holding our next Winning Women Conference in the spring of 2021!
"I can truthfully say the event gets better and better each year! This year I was particularly impressed with how well moderated and smoothly everything ran in a virtual format. The students also seemed well prepared and used to speaking with professionals on Zoom." – Laura Wang, Senior manager, Product Management, Capital One
Take a look at the event program here, and some great posts from students below.
View this post on Instagram
View this post on Instagram
View this post on Instagram